Virgil Abloh Chats with GQ about PYREX, Off-White™ and Fashion Week Attendance
OFF-WHITE's Virgil Abloh recently sat down with GQ on location at his design studio in Milan to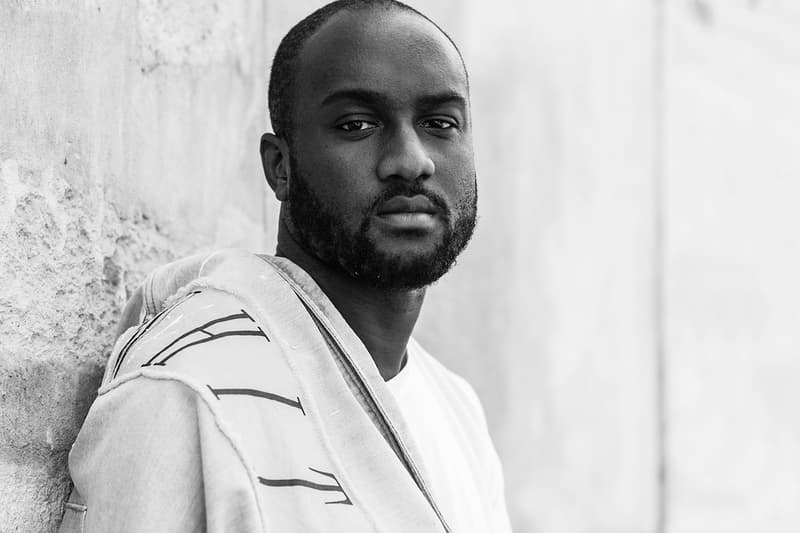 OFF-WHITE's Virgil Abloh recently sat down with GQ on location at his design studio in Milan to share his thoughts on a variety of subjects spanning over the last few years. During the course of the interview, Abloh touches on his intentions behind producing his streetwear label PYREX, the roots of OFF-WHITE, the inspiration behind OFF-WHITE's recent collection, and his commitment to attending fashion shows. Abloh reiterates his aspirations of being a leader for today's youth, not only on the fashion front as a designer to look up to, but on the deeper level of achieving one's dreams. From his Chicago roots, to designing both a men's and women's line, in addition to recently launching furniture pieces, Abloh's story is truly one of a success that others should emulate. Key points of discussion from the interview have been provided below. Head over to GQ for the full feature.
Is being a mentor to a lot of twenty-something-year-old kids part of representing for your generation?
I take pride in that. I'm reflecting back what I wish I had when I was young. There was no one showing us the ropes, so, given the opportunity, I prefer to pay it forward. I think of it like Jordan. You saw him get better. You got to watch that every season.

You said earlier that making clothes is about planting a flag in the ground with a silhouette that says, This is my idea. So what's the idea that defines Off-White?
The idea is my collections are, like, me reporting live from the streets [laughs]. It's a very real-world, feet-on-the-ground type of design approach. I feel it's important to represent my generation in fashion on its main stage. And what we've seen is the silhouette of men's clothes go to slim everything: The skinniest possible jeans and even skinny sweatpants. So with this next season, I'm trying to explore the romanticism of a baggier pant. I just think there's a certain coolness to it. Then the other element is outerwear and layering options for fall—fleece and parkas. This collection is based on vintage mountaineering layering lifestyle outerwear.

Because Off-White is all original, but with Pyrex, you were grabbing pre-existing garments and printing your own shit on them.
Yeah, that was the whole idea. People misconstrued that. For me it was obvious, but I understand that it wasn't for others. It's just reappropriation. That's what the whole thing was: Grab [Ralph Lauren] Rugby shirts, buy them all, then print on them, and then everyone tries to find the stuff. Or they see the Rugby shirts on sale, and they're like, "Wait, that was a thirty dollar flannel, now it's $500?" And it's like, Well, you didn't think of it first. And off the back of that I got the opportunity to do full collections. Men's and women's. So then the question for me became, What's my voice? It's partially Pyrex, but it's also, equally, sophistication. I come with a full reason for everything I do. Everything has a long explanation. Some random social reference, plus some other fashion point of view, plus the youth, plus Pyrex, equals Off-White.

For the new fall '15 collection, where did the mountaineering inspiration come from?
I get intrigued by places and people. Local lifestyles. The first season, I was super into Martha Stewart, Nantucket, Montauk vibes. This season I started out with Jackson Hole. I snowboarded when I was young, and I used to go to Jackson Hole every winter, and I was remembering that mountain lifestyle. It's like, people that spend their day trying to make it to the top. And for me, Off-White is a bunch of juxtapositions, so I wanted to juxtapose mountaineering with an urban setting, and that became Wall Street. Two different lifestyles, but this whole idea of getting to the top was the premise. I came up with a fake school called Meadow Heights—just another excuse to use a font—and then I named the collection "Don't Look Down," which is just a clever title for all these different references. I was studying vintage mountaineering, the first ascent of Mount Everest, looking at the outerwear from back then, looking at the form, the function, and the layering. So I used that and whipped it up.