i-D Talks to the Designers of Maison Kitsuné about Music and Fashion
i-D presents an interview with Maison Kitsuné's Gildas Loaëc and Masaya Kuroki. Fascinated by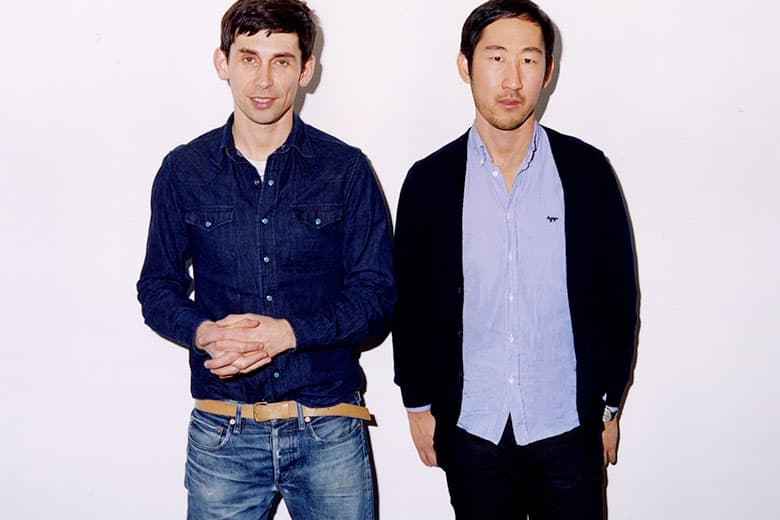 i-D presents an interview with Maison Kitsuné's Gildas Loaëc and Masaya Kuroki. Fascinated by storytelling, the company doubles as both a record label and clothing company, and soon they will be taking on coffee shop responsibilities as well. Maison Kitsuné's clothing exhibits an odd blend of Japanese and French influences, with Kuroki bringing his Tokyo designs to Loaëc's Parisian, highly competitive fashion world. Enjoy the excerpt below with the two creatives, and head over to i-D for the full interview.
Kitsuné is a Franco-Japanese union. How is this reflected in your clothing?
Kitsuné means 'fox' in Japanese. It is seen as a magical animal that can have a multitude of lives and appearances. The same applies to us, we have different facets. Japan is our second home as Masaya still lives in Tokyo. It is also our leading market in terms of sales. I live in Paris, and it keeps me on my toes since it is highly competitive in terms of fashion. For the spring/summer Maison Kitsuné collection, we drew inspiration from our Parisian roots, we wanted to pay homage to this idea of French elegance, often described as "effortless': simple, chic, envied worldwide. Season after season, we use the same streamlined silhouettes, an attention to details and finishing as well as denim made in Japan.

You often collaborate with young designers and brands, friends – is there a Kitsuné gang?
Indeed, we have collaborated with Petit Bateau, Oliver Peoples, Aigle, Olympia le Tan, as well as Japanese labels Ambush and Loopwheeler. More recently still, we've collaborated with Danish designer Peter Jensen, and often work with Michel Vivien.

These collaborations allow us to strengthen our French visibility as well as push further an international one. We like being able to work with ancient craftsmanship one season and fresh talent the following; it is always a union between two very different houses, clients – and that's what one needs to evolve. In April we're even launching a chocolate box designed by chocolatier Pierre Marcolini and a capsule collection inspired by baseball for Reebok!