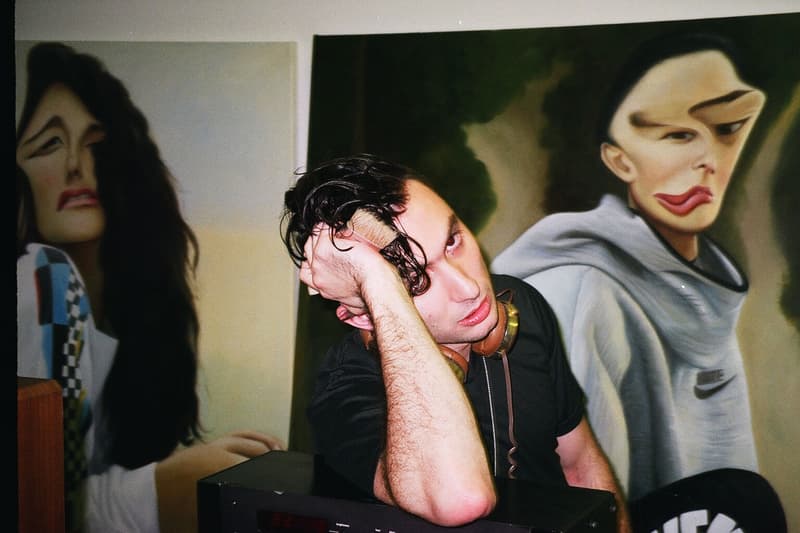 Adrianne Ho's Instagram Pictures Gets Warped by Artist Ryder Ripps
New York-based painter Ryder Ripps takes a jab at the curation of self- and public perception with
---
New York-based painter Ryder Ripps takes a jab at the curation of self- and public perception with his latest exhibition, "Ho," on display at Postmasters Gallery in TriBeCa. As the name might infer, Ripps' most recent works consider internet model and creative Adrianne Ho's Instagram profile, which the artist asserts is a particular case of created or 'warped' identity. Accordingly, Ripps deconstructs and morphs images of the publicly doted model, who is notably supported by brands like Nike and Supreme for her subtle form of 'lifestyle' advertising. VICE caught up with Ripps in a new interview, which can be read in its entirety here. Enjoy a key excerpt below and head to Postmasters if in the New York City area.
So Adrianne Ho, she triggered this idea for you?
Yes, she's like the quintessence of corny-core. There are lots of other examples of people who represent this idea, but nothing as consistent as Adrianne Ho. She's a very succinct and focused example of this one particular mode of creation of self-representation online.

Also, I like her connections to streetwear, and I like the idea that she's mediating herself and her identity, who she really is—Adrianne Ho, that's her name, it's not fake—and is willing to bend herself around brands. What's interesting to me about that is the aspect of how we can alter or create realism for other people—curate personas.

If you asked me to sponsor your brand and be real, it would be really interesting to see how I'd do that. My own idea of who I am and how to achieve realness as a paid gig is the most honest thing, because the actual branded thing would ultimately be a lie, an imagination. It's a constructed farce of reality. And it's also a projected farce because it's how you perceive a client would want you to be. It's your imagined self for another person. It's when you put your own head in someone else's head and then think about yourself.