2016 Acura NSX
Acura has finally unveiled the contemporary take on the beloved NSX. Arguably the most highly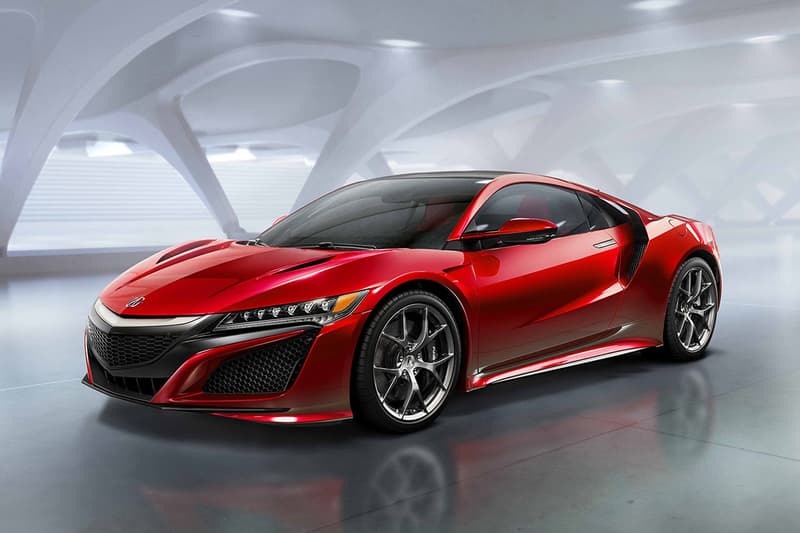 1 of 6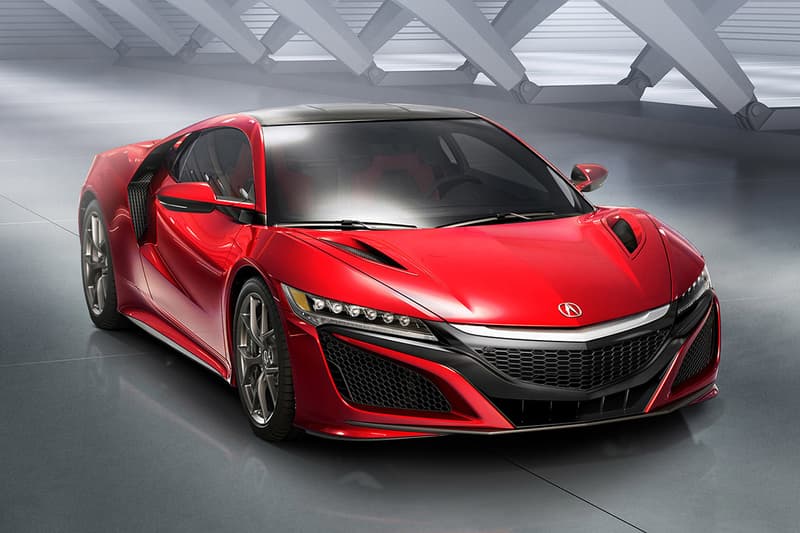 2 of 6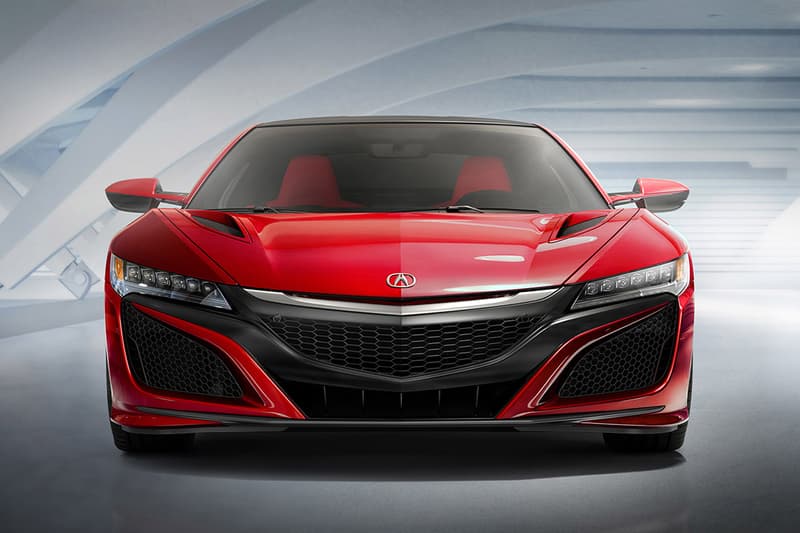 3 of 6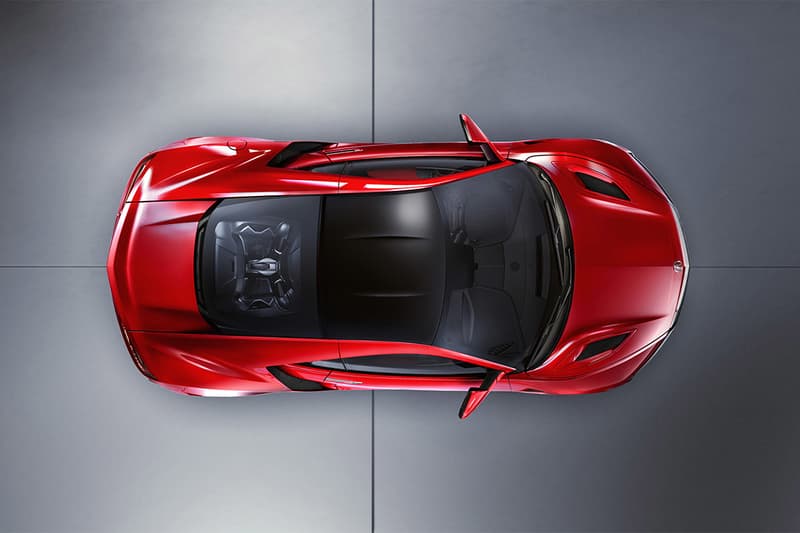 4 of 6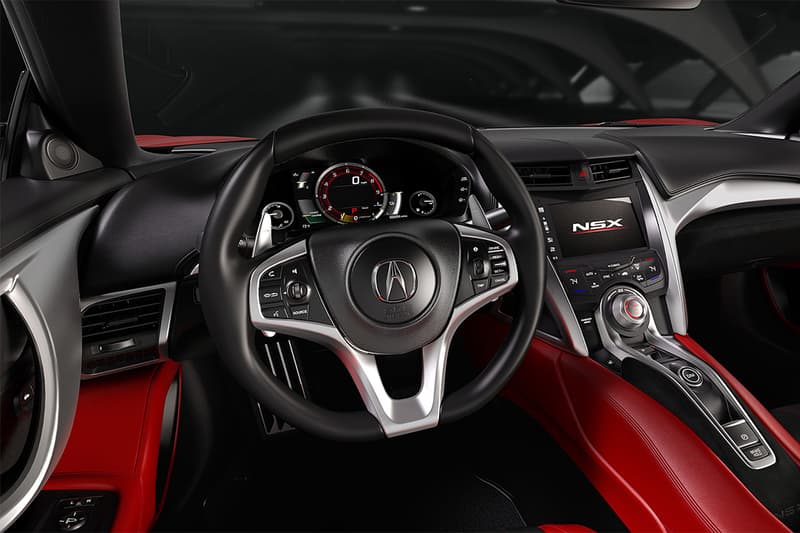 5 of 6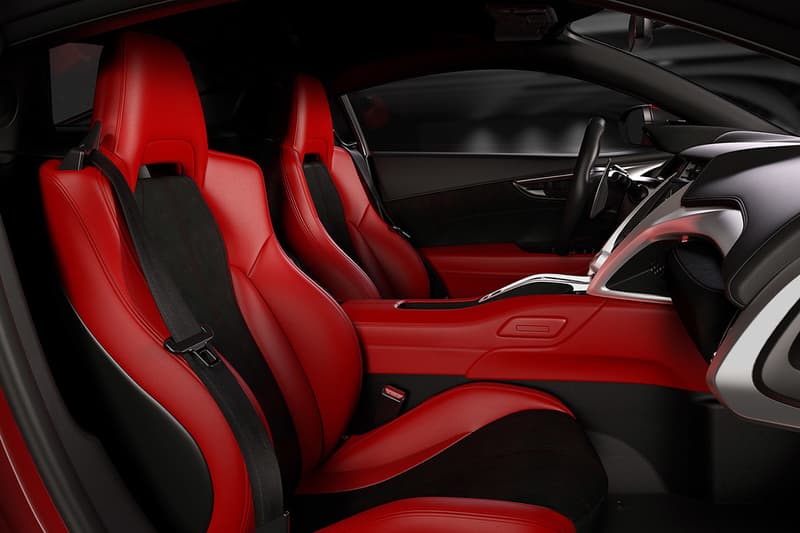 6 of 6
Acura has finally unveiled the contemporary take on the beloved NSX. Arguably the most highly anticipated announcement of this year's Detroit Auto Show, the 2016 edition of the NSX modernizes the mid-engine sports car — which has been defunct since 2005. Marking the 25th anniversary of the original vehicle, the production version of the next-generation NSX boasts a new longitudinally mounted twin-turbocharged 75-degree DOHC V6 engine with a 9-speed dual clutch transmission, a Sport Hybrid system — powered by a trio of electric motors — integrated with an ultra-rigid and lightweight multi-material body, zero-delay acceleration, and an "Interwoven Dynamic" exterior that "represents the ideal blending of exotic sports car form and supercar function." Classic design cues like the car's signature side intake and floating C-pillar — which collects air to feed the mid-mounted engine and directs airflow over the rear deck to increase downforce — remain while the car features slightly elongated proportions, modified hood vents, new front fender vents, modified side air intakes, and an optimized deck spoiler compared to those of the NSX Concept that was unveiled back in 2012. Finally, the NSX utilizes a fully independent, all-aluminum front and rear suspension while 6-piston front and 4-piston rear monoblock calipers squeeze ultra-high performance carbon-ceramic discs for powerful braking.
Inside, the vehicle's cockpit is consistent with a "human-centered supercar" development concept. The result includes a dynamic TFT display that responds to changes in the driver-selectable Integrated Dynamics System with a bevy of pertinent graphics and information, as well as a center console that holds the power button and readies the sport hybrid powertrain with a new IDS dial control. Throughout, the car's midframe is left exposed and interwoven with handcrafted leather, working in conjunction with an ultra thin A-pillar design and low-mounted instrument panel to evoke the look and feel of a sport bike.
Said Acura senior vice president and general manager Mike Accavitti of the car:
Our commitment was to create an all-new NSX that is true to the heritage of NSX—a supercar that delivers a new driving experience, one where every part of the vehicle is respectful of the smartest part of the car, the driver. The soul of a car is the emotional connection it makes with the driver. With the NSX, that connection will be intense and immediate.
Stay tuned for detailed performance specs, as they have yet to be made available, and look for Acura to begin accepting orders for the roughly $150,000 USD NSX this summer with customer deliveries expected later on in the year.