Waraire Boswell Talks About His Eponymous Label, the Current State of Fashion, and Dressing the NBA
Waraire Boswell has steadily made a name for himself by tailoring custom suits for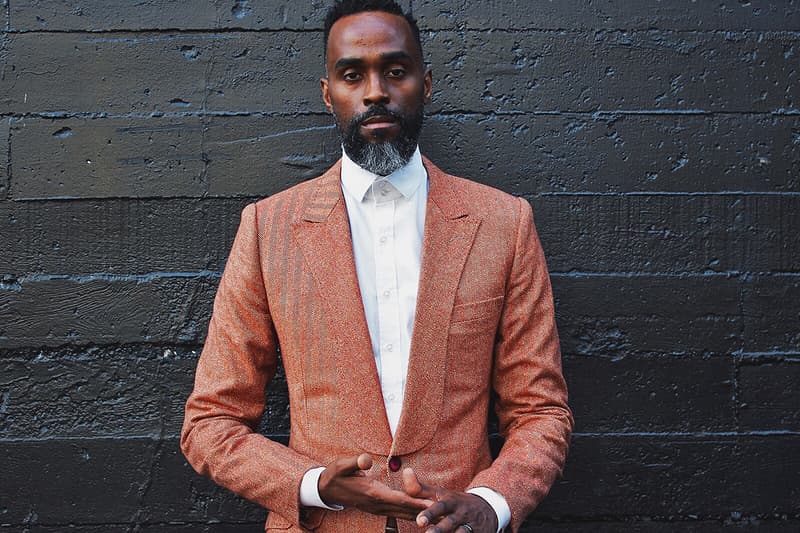 1 of 5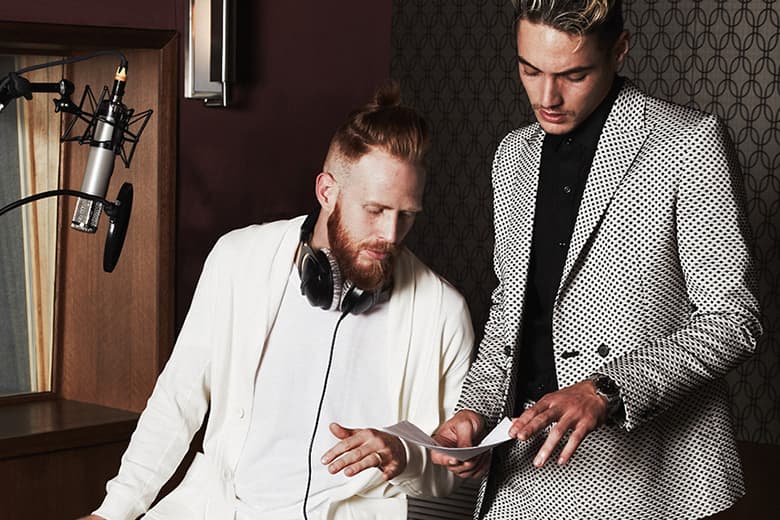 2 of 5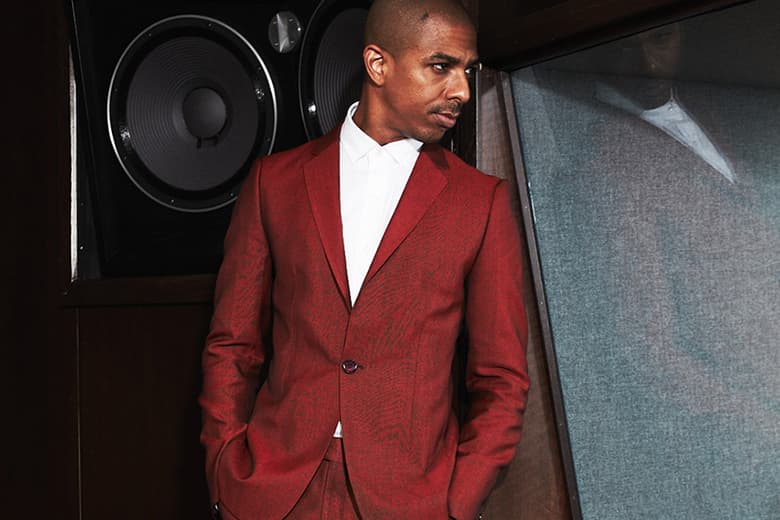 3 of 5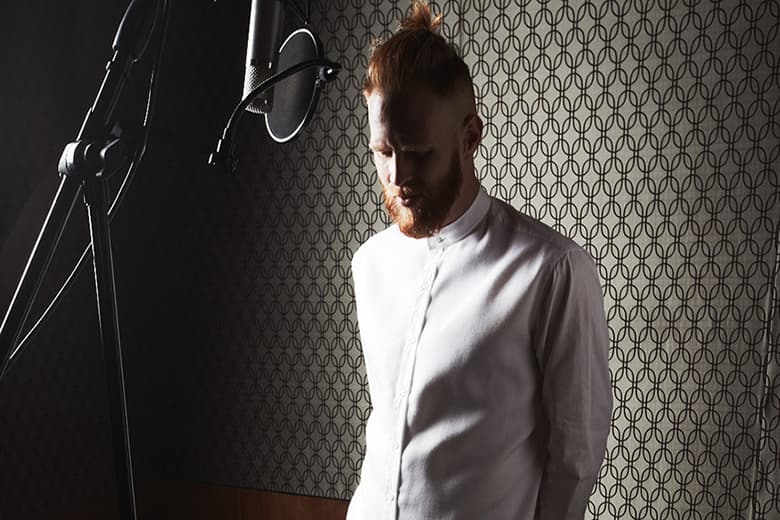 4 of 5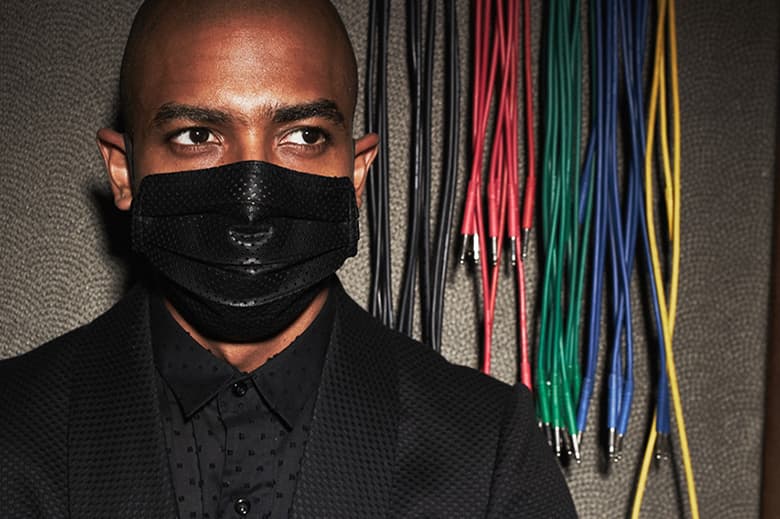 5 of 5
Waraire Boswell has steadily made a name for himself by tailoring custom suits for all-star athletes LeBron James, Tyson Chandler, Chris Bosh and many others. However his client list encompasses much more than NBA behemoths, but rather those  who seek his sartorial skills, while various brands around the globe – such as Garrett Leight and CLOT – have also taken notice of Boswell, calling upon him for collaborative collections. The Los Angeles native has recently taken the next step in his career releasing his own ready-to-wear pieces highlighted by the Lear Suit – a two-piece suit that manages to expertly blend the disciplines of the traditional archetype with the wearability of a sweatsuit, creating an outfit that shines in both style and comfort. We recently sat down with Waraire to discuss his new eponymous collection, the progression of style in the NBA, and LA's emerging fashion scene among other topics. Check out the interview below and head to waraireboswell.com to purchase the new "Boswell" collection today.
---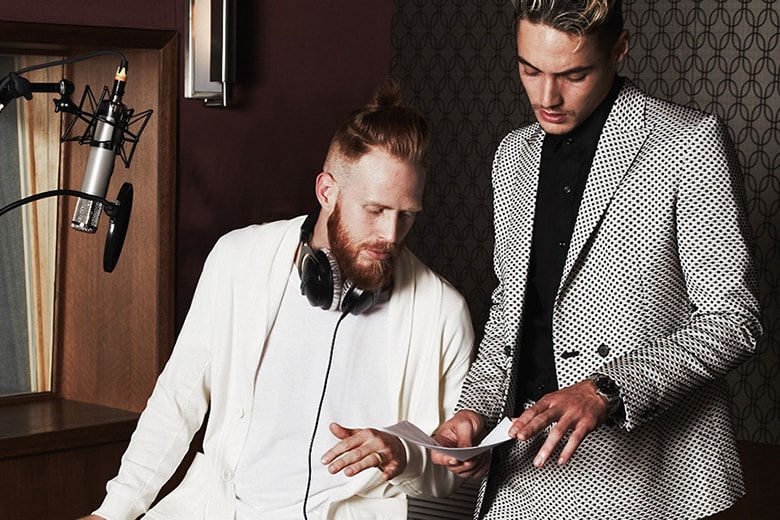 "Instead of complaining about having nothing I liked in my size, I thought I'll be the change I wish to see and start making my own stuff."
---
You seem to receive the most amount of press for creating custom clothing for athletes, yet you work with many other clients. Why do you think that is?
I still work with NBA players but what's different with me and other designers is that whenever I see a Tom Ford or Ralph Lauren ad, those were the aspirational brands before I started making my own clothes. When I saw predominantly white faces in the ads, I just didn't think that those were clothes just for white people. Whenever people talk to me about my brand, they say, "You only do stuff for black guys and athletes." The majority of the guys I do custom clothing for are in the agency business because that's where I started, but the people who get the press are the athletes. So it's an easy narrative for people who haven't done research to say, he's 6' 7" and the guys he dresses are athletes and that's it. But if they did their research, they would see I dress a lot of departments at UTA (United Talent Agency) and William Morris, and a lot of actors. A lot of those guys don't want press — the guys who want the press are the athletes.
Has your height influenced your fashion career? On the surface level it seems like since you're a comparable height an athlete would trust you with their style.
It most definitely does. There's something to be said for fitting a regular guy — when you walk in and see a client who's the same size, you immediately identify with each other because you all have the same sensibilities. It's no different from my going and dealing with an athlete, somebody who is tall and slender. When they see me they say, "I'm definitely going to support you because you understand specifically what I'm dealing with." What's interesting is that I have the same situation when I'm dealing with regular sized guys; if they're educated, many of them can look at somebody who is tall and slender and say, if he can make him look good, which is hard, he can definitely make me look good as a regular sized guy.
My whole career in making clothes started because I grew from 5' 8" to 6' 4" in the summer between 10th and 11th grade. There's so many blessings we take for granted, like opening our eyes everyday, my heart beating every second of the day; you being able to shop at any store is a blessing you probably take for granted. My family was very rich in love and not necessarily in finances throughout my entire life, so when you grow at a certain trajectory, mom and pop's pocketbook might not be able to accommodate that, so you have to figure it out. When I was working at UTA and William Morris, all of my contemporaries had wardrobes that were way better than mine, because they could go into a store like Banana Republic, while I was going to Ross and T.J.Maxx because nothing fit me. To make a long story short, instead of complaining about having nothing I liked in my size, I thought that I would be the change I wish to see and start making my own stuff. And that was how it was born.
---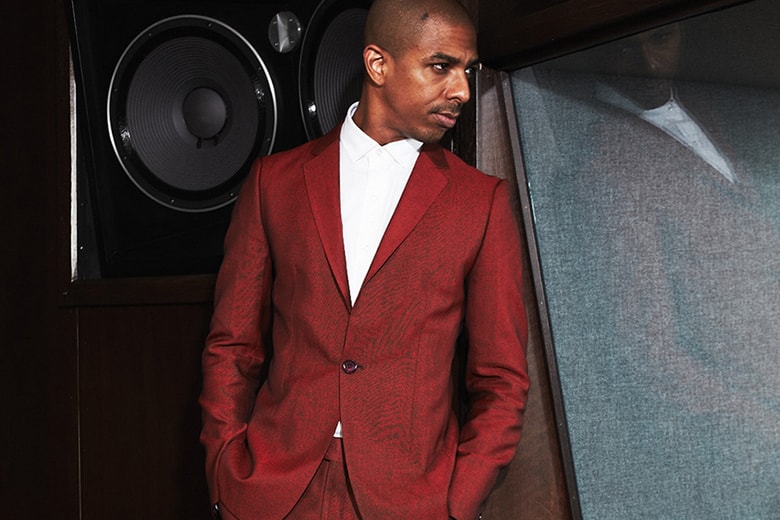 "Being the height I am, I already have a presence. That presence doesn't need to be compounded with a leopard skin shirt and polka dot pants."
---
Given your specific skillset, do you feel a responsibility to bring tailored clothing to taller people?
Yes and no. The tall segment is a great segment but it's very difficult to scale that because most buyers are regular sized. When you start to talk about big and tall, that denotes round and porky, whereas I'm tall and athletic. It's extremely difficult to get buyers to understand that concept so that's what I've done with all of these collaborations. Some have been good, and some have been situations that I probably would never do again. Overall, that's why you end up creating your own algorithm because people say "no" so much, but I know that there's a market for it. Instead of arguing with them I just say, I'm going to do it and create my own algorithm and show you. In addition to doing that, you still have to be solvent as a company. It has to make financial sense as well, there's more regular size people than tall people so you have to appeal to both.
What changes need to be considered when it comes to the taller individual's style?
I think less is more. Walking into any situation where I'm a guest, and being the height I am, I already have a presence. That presence doesn't need to be compounded with a leopard skin shirt and polka dot pants. Now that works for some people, but since I already have a presence, if I can just round that out by just looking fantastic and easy, it works.
What's your typical process when creating a custom piece for a client?
Generally they'll come to my office downtown. We'll have a conversation about who their style icons are, who they like, why they like them, what colors are important to them, what button and lapel styles they like. Then I take 78 unique measurements which are distilled down to a muslin, and from that muslin I then make the suit. Typically we have two fittings and by the third fitting we're good to go.
Can you discuss your upcoming ready-to-wear pieces for Boswell?
Boswell is comprised of four pieces. The lear suit is a fleece garment, made with the same discipline as an actual suit and it's something that will allow the consumers who love the brand to be able to adapt to any environment. The idea of this is very similar to the logo of Waraire Boswell, which is the terrier. It's for traveling or going to a business meeting, or anything in between where you'll be able to wear the lear suit. Then I have two long shirt styles, which has pretty much become my hallmark, and it's going to come in elongated narrow styles with different collars. The leather mask piece serves as protection as well, coinciding with the entire collection's theme.
---
"If you have a good sensibility of style, you can then go to other fashion capitals and see what they're doing and integrate those elements into your mix."
---
What's your approach between creating suits to moving into ready-to-wear?
The thing that's interesting about going from suits to ready-to-wear is that it's two separate languages. It's like being an American and never speaking a lick of Spanish and being dropped in Spain — you have to learn a completely different language. There is a song and video created around the custom part of Waraire Boswell, because that's what people know me for, but it's also introducing the Boswell pieces. The song that serves as a narrative behind the video is an old Baptist choir called "Give Us What We Really Need" and it's a sample that Kanye recently used on his album. It's all about needing protection. If you're a businessman, your suit is your protection when you go into an office. When you're traveling you need protection, whether it's something that allows you to be comfortable on a flight or when you're mixing at social events.
How has growing up in LA influenced your present fashion style?
You can find inspiration anywhere. There are people who are in every city and when you see them they look like they live in their clothes. I mean the way they put it together is just so awesome. It may be the old guy at the park playing the flute, where he has like a green cardigan and a jacket that's made from a specific time. Inspiration comes from everywhere, but what's beautiful about Los Angeles, you know you get sunshine 350 days a year. Where you may not be able to wear big coats, you're able to express yourself and find a style and sensibility that works for you. Now what's good about taking that and traveling all over the world is that if you have a good sensibility of style, you can then go to other fashion capitals and see what they're doing and integrate those elements into your mix.
Who are some of your favorite designers coming out of LA right now?
I have a buddy I do suits for called Jerry Lorenzo, and he has a brand called Fear of God. I remember when he had the actual idea to do it, and to see where that idea has gone is just fantastic. Not to say that there aren't others, but what Jerry has accomplished resonates with me.
How does the process of working with a private client compare to working with a brand on a collaboration?
I think they're one and the same. I did a collaboration with Lexus, and in a meeting with them it was very interesting to see how similar the process is between creating a car and a collection. You know you have an interior, you need to figure out what interiors work, what shapes are going to work, how you're going to be true to the brand … It's no different in working with a client or a collection. We have to sit down and figure out what is going to be best for the client. In working with a brand, you have to look at the ethos of what their brand represents and then you have to create something that makes sense so that it's cohesive.
---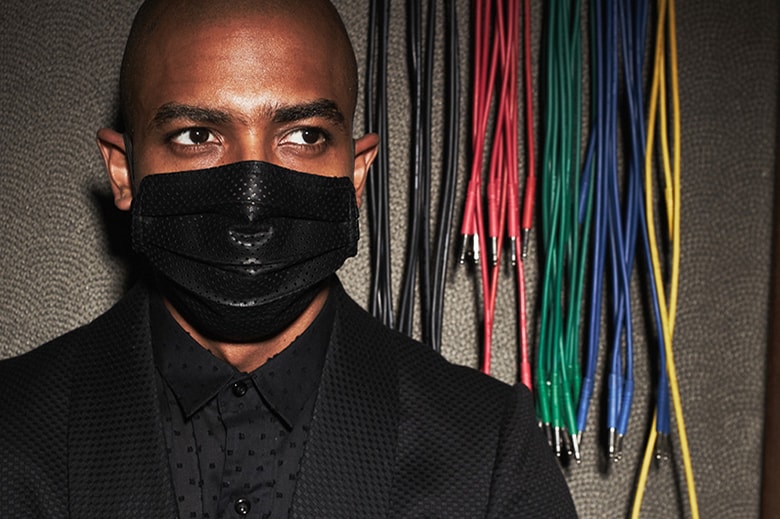 "I was part of a team who helped all of these individuals. To be a part of it is great and it spawned something that's even bigger than what I am right now."
---
How did the CLOT collaboration come about?
My doing the collaboration with CLOT is incredible because Asia is emerging so fast, and there's so many people there that love the culture of what Americans do. This collaboration will only be available in Hong Kong, which is genius and works perfectly. Edison already knew me prior to meeting him through all the clothing that I had done and he suggested that we collaborate on some pieces. In the end, we collaborated on some shirts and a different version of the lear suit which are made to fit the Asian clientele. He said what's attractive about this situation is that the Asian market loves basketball, so somebody who might not be that popular in the U.S. might be loved when they come to China. He said it was a natural fit for me since I already do the same for American ballplayers, which is how it came about.
How would you define the change in style in the NBA with regards to players' fashion?
Initially when I started 13 years ago, I didn't even do suits because all the suits that I had seen up to that point for guys that were my size were just ridiculous. It was crazy … I'm not even going to delve into the traumatizing images that are imprinted in my mind right now. I didn't do it alone in helping to assist in the overhaul of LeBron's style, from his wearing that white suit at the draft to where he is now, as well as helping Kobe Bryant and Blake Griffin. I was part of a team who helped all of these individuals. To be a part of that is great, and it spawned something that's even bigger than what I am right now. Every athlete wants to look their absolute best and that's great.
What do you think about the current state of fashion in LA?
There's so many individuals I know from fashion communities all around the world, and whenever I tell them where I'm from they always kick dirt on LA. But I'll catch the same people secretly out at the Ace Hotel or something out here doing research. When you think about it, LA is a metropolis and the weather is so great — why would you not want to be here? It's easy to talk shit about LA but the more coverage things like this get will make people see it's not just flip flops and board shorts out here. The warm weather is somewhat restricting, but we can still take comfortable and climate-appropriate pieces and put new twists on them and make them visually appealing.
There's all types of people here who are bringing fashion forward in a whole new way. If you go to places in LA like Fairfax, Abbot Kinney, or Robertson, they all have different situations and styles. Downtown LA is emerging and it's something that, if you have the patience, you can be killing it, just like people who were in SoHo before SoHo was cool who are killing it now. You have to have the tenacity and financial know-how to stay in one area and know that it's going to be different in the future.