The HYPEBEAST Review: iPhone 6 and 6 Plus
The "bigger than bigger" slogan for Apple's latest flagship release, the iPhone 6 and 6 Plus, sums
1 of 9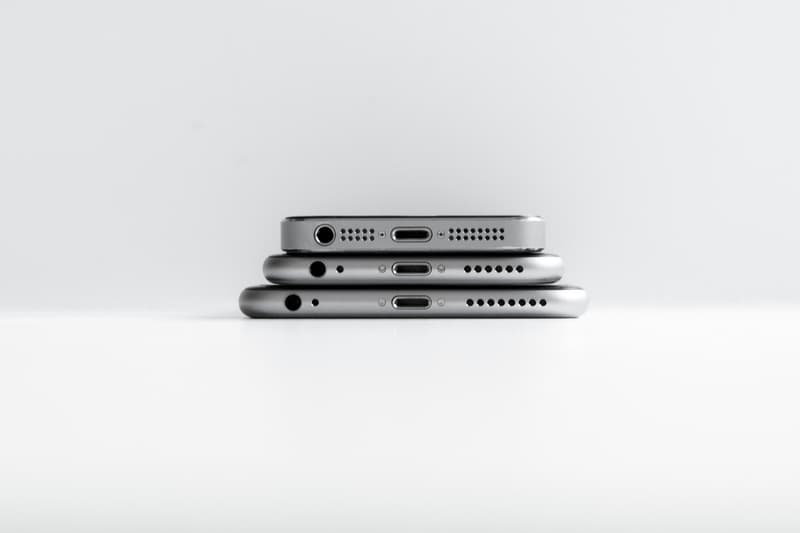 2 of 9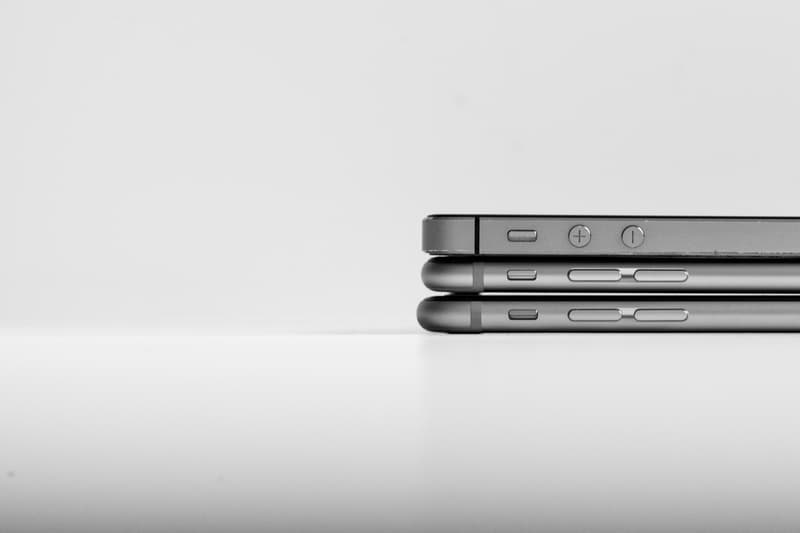 3 of 9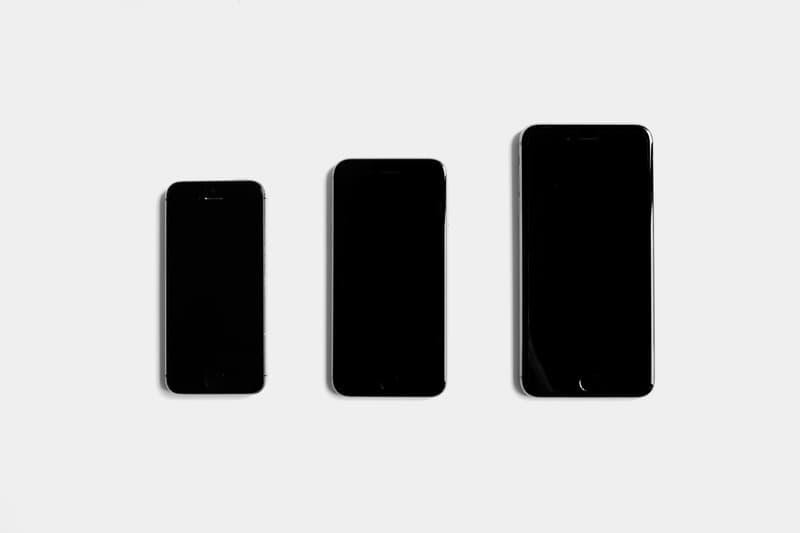 4 of 9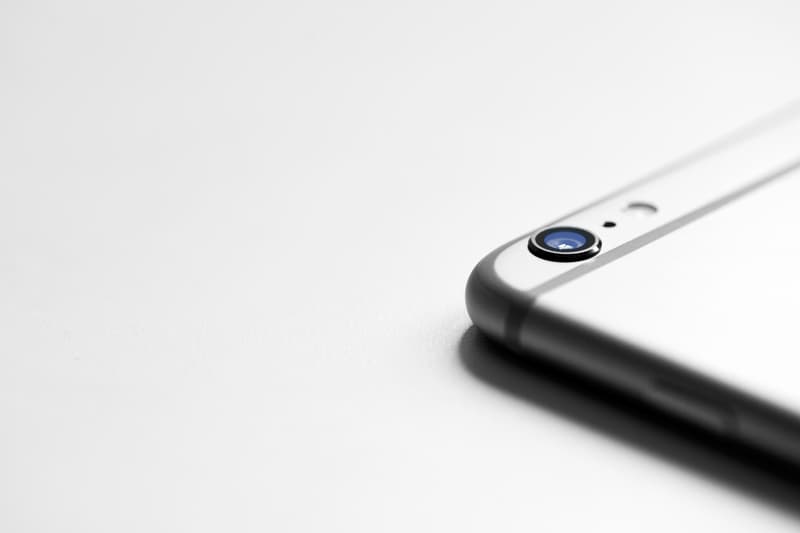 5 of 9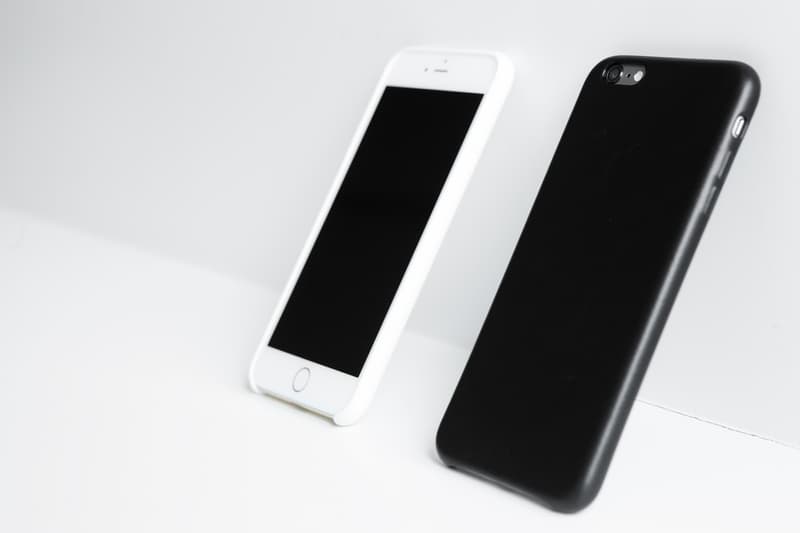 6 of 9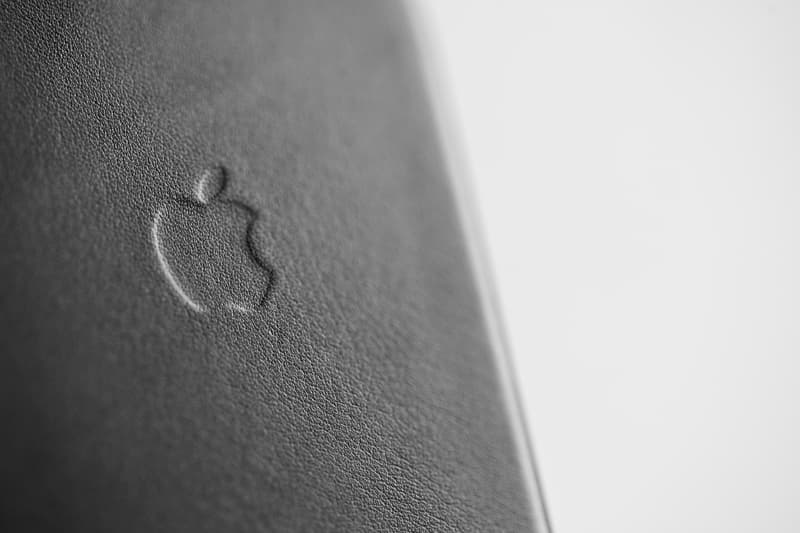 7 of 9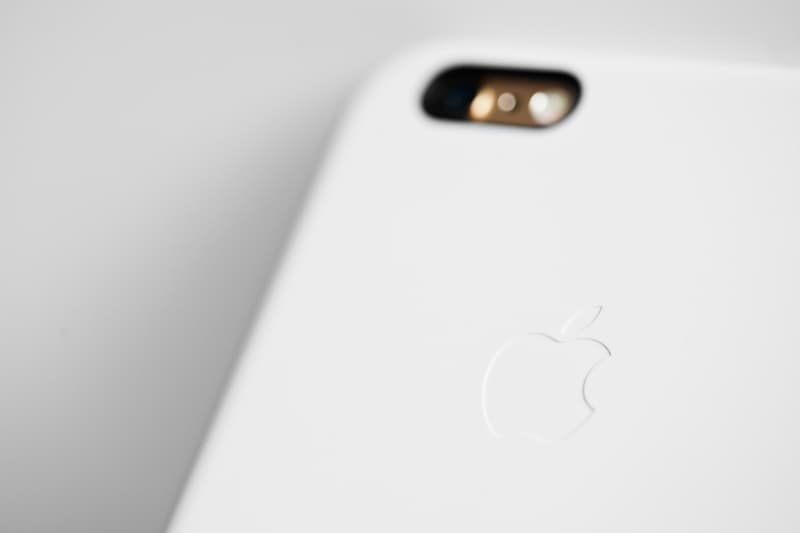 8 of 9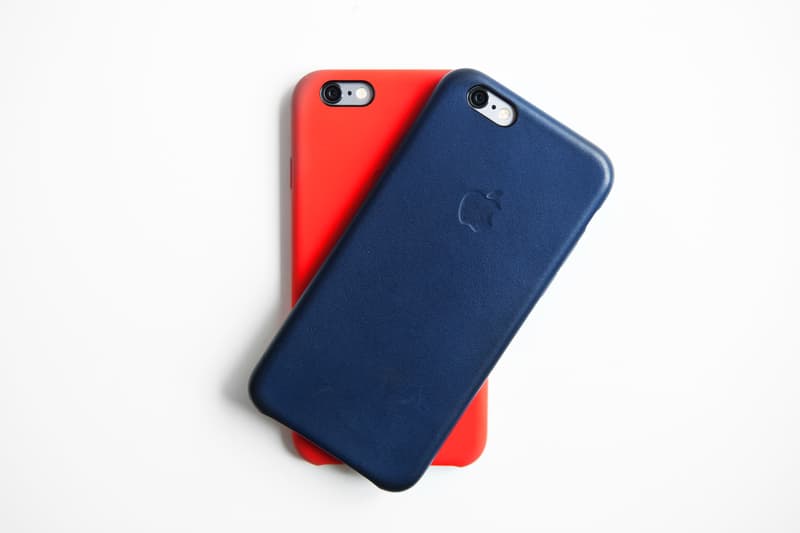 9 of 9
The "bigger than bigger" slogan for Apple's latest flagship release, the iPhone 6 and 6 Plus, sums up its newfound stance in offering large displays to iPhone users. Apple's bold break away from its commitment to the 4-inch display is arguably more groundbreaking than any new feature could ever be. After selling more than 10 million units in its opening weekend, it's hard to dispute the Cupertino tech giant's decision to meet the market demand, but it's even harder to overlook the company's move in the opposite direction to Steve Jobs' vision for the iPhone.
Regardless, the iPhone 6 and 6 Plus is here and it claims to be "better in every way." Having given ample time to grasp everything the device has to offer, we offer up our take on these iPhones and how they're relevant to our audience and industry. In doing so, we dropped both devices into the deep end of our day-to-day tasks and the below highlights our experience and thoughts.
---
---
First Impressions
When holding both devices side by side they are noticeably larger, but thinner and lighter than the iPhone 5s. The aesthetic of the front face looks familiar — signature bezels at the top and bottom — but the overall design feels completely different. A brushed aluminum back wraps around to meet a gently curved cover glass edge, culminating in a handsome product. Both models maintain the iPhone's high-end feel, which will delight millions of prospective buyers. The power button has a new, more intuitive home on the right-hand side of the device, given their larger sizes.
At 4.55 oz (approximately 129g), the iPhone 6 feels feather-light in the palm of the hand. Although slightly heavier than the iPhone 5s, its larger dimensions make it an impressive feat. Its 0.27 inch (approximately 6.9mm) thickness also adds to the marvel and its rounded edges accentuate the slender profile when holding the device.
On the other hand, the feel of the iPhone 6 Plus is equally as impressive. At 6.07 oz (approximately 172g) with a thickness of 0.28 inches (approximately 7.1mm), it is extremely light in hand yet it comes with a 5.5-inch display that dwarfs its sibling's 4.7-inch. Individuals with smaller hands or limited experience with phablets may have a tough time comfortably holding the cumbersome device. Even for those with larger hands, typing on the device with one hand will never really be comfortable due to its sheer size, which is the biggest hurdle that buyers will have to overcome.
Once you get to grips with the size of the 6 Plus, its 1980 x 1080 display offers more space for you to work and play which makes everything more enjoyable, whether you're browsing the web, going through your emails, or watching videos on YouTube. The rich and bright display is one of the best out there and its 401 pixel-per-inch density offers an improvement to Apple's famed Retina Display. On the other hand, the iPhone 6 has an equally impressive display, and despite its smaller screen it features a slightly odd resolution of 1334 x 750 and has a density of 326 pixels per inch. In our opinion its color reproduction is slightly more accurate than the warmer display of the 6 Plus, but this is just minor detail that has minimal impact on either device.
---
---
Pocketability
In the past, iPhone users have never had to worry about the struggle of squeezing their phone into a pocket – a predicament that has left some potential buyers on the fence with the latest iPhone. In order to offer some clarity to this situation, we paired both the iPhone 6 and 6 Plus with wardrobe essentials such as jeans, joggers, chinos, sweats and more.
While we were skeptical, the iPhone 6 fared extremely well, fitting comfortably into almost every pocket we had — a minor exception goes to a pair of Acne Studios Black Ace Sing Slim-Fit Overdyed Washed Denim Jeans, which to the iPhone's defense are extremely difficult to hold anything comfortably.
As expected, the iPhone 6 Plus didn't fare as well as its sibling, however it performed much better than anticipated. Its 15.81cm-long body sits comfortably in Reigning Champ Heather Grey RC-5019-1 Midweight Twill Fr Terry Sweatshorts, but pokes out of the Zanerobe Tan Dropshot Pants as well as the I Love Ugly Navy Military Pants while remaining relatively comfortable. On top of the poor pocket fit, trying to fit the phone into denim jeans such as the A.P.C. Bleached New Standard or the A.P.C. Indigo Petit New Standard presents the additional problem of pinching in the thigh area when moving or sitting down. It's worth noting that the Acne Studios slim-fit jeans required a significant amount of pressure to get the phone into the pocket due to the 3.06 inch (approximately 7.78cm) width of the iPhone 6 Plus, but we didn't experience any bending, which we will explore in more detail below.
---
---
Design & Durability
We appreciate Apple's attention to detail with the design of the iPhone 6 and 6 Plus, but one glaring area has been overlooked — the surface of the devices is so smooth that it's hard to get a solid grip and can easily slip out of the hand. The thinness, lightness and rounded edges add up to one of the most slippery smartphones out there, so we highly recommend getting a case. In fact, the phone is so slippery that it made us wonder whether it was a deliberate ploy from Apple to sell more cases. The protruding camera lens, which makes the device rock on flat surfaces, also warrants picking up a case to solve the otherwise minor design flaw.
Although there already are a few phone cases out there for the iPhone 6 and 6 Plus, Apple's snap-on leather and silicon cases available in five and six colors respectively remain the best options. Personally speaking, we prefer the finish and feel that the Leather Case offers, but as far as phone cases go it doesn't come cheap — the Silicon Case retails for $35 USD while the Leather Case commands a price of $45 USD.
Understandably, durability is paramount to everyone who keeps their smartphone on them for much of the day. Most recently, the social media hashtag #BendGate has fueled unnecessary alarm around the 6 Plus's apparent malleability of the phone itself. Other reports about the front glass scratching easily have also called into question the longevity of the devices. From our perspective, we did not experience any of these issues, but like everyone else we are concerned. While Apple's silicon and leather cases kept our iPhones out of harm's way, we can't say with 100% certainty that they will remain unscathed in the long run – something which will need more time under review before we can comment.
---
---
Camera & Video
The 8-megapixel camera on the iPhone 6 and 6 Plus is equipped with a new sensor and features a new element that Apple has dubbed "Focus Pixels." This setup refocuses all shots at a lightning fast rate, which ensures the delivery of crisp, high-resolution images even when a moving subject is involved. In low-light conditions, the camera performs much better than the iPhone 5s and for the most part shows little graininess. Standout features include the accessible exposure control, photo editing functions and advanced camera controls, all of which are easy to operate.
The above got us thinking, how would the camera on the iPhone 6 and 6 Plus perform in a simple styling shoot? To test out the idea, we swapped out our Canon 5D Mark III and Sigma 30mm f/1.4 for a few shots. The camera on the iPhone 6 and 6 Plus is amply capable of shooting simple, clean lifestyle images. By no means is it a substitute for the DSLR, but it was interesting to put the phone under a somewhat relevant test and perhaps in a pinch, the iPhone 6 is a viable option granted that there are optimal lighting conditions.
Shooting videos on the iPhone 6 and 6 Plus is both fun and very intuitive. Not only can you shoot 1080p HD videos at 60 fps, but you can also shoot slow-motion videos at a staggering 240 fps. As seen in the clip, the slow-motion feature adds dramatic impact to your videos, not to mention the ability to tweak the timing of the effect immediately after shooting. Overall, we found the time-lapse video function to be a bit of a gimmick but it's still a great to have the option.
---
---
Productivity & Battery
While iOS 8 isn't as much of an aesthetic overhaul as iOS 7, its aim to enhance the user experience by building upon existing features like Touch ID, Spotlight and more is long overdue. There are also new features like Health and HealthKit which act as the central hub for all health tracking apps. In addition, iOS 8 feels a lot snappier — largely due to the new A8 chip — and is nicely optimized for the larger displays of the iPhone 6 and 6 Plus. Both models come with a double-tap function that makes the top of the screen reachable with one hand, however we consider this to be more of a marketing stunt than a practicable solution. The additional features available on the iPhone 6 Plus, on the other hand, offer up a better example of how Apple has optimized the new mobile OS for its phablet. Similar to the iPad, the home screen adapts when oriented landscape and select apps such as Messages, Mail and Calendar feature a landscape mode that offers a split screen view. Apple has actually done a great job of making use of the larger display and we believe these additional features give the iPhone 6 Plus a higher ceiling for growth compared to the iPhone 6. Personally speaking, as individuals who have little to no experience with phablets, we now understand the allure of bigger phones. As much as we hate to admit, reverting back to our regular size smartphones made us yearn for that 5.5-inch display, which is ironic because we were a bit skeptical with the iPhone 6 Plus going into this review.
That being said, there are a few bugs that need to be ironed out — select apps appear fuzzy on the screen because they haven't been updated and optimized for the iPhone 6 and 6 Plus. Occasionally apps will hang and there are general glitches throughout, but it should only be a matter of time before updates for apps and iOS solve these issues.
For heavy smartphone users, charging up during the day has become part of a daily routine and when power outlets are out of reach, the Mophie Portable Charger acts as a lifesaver. Many of us wonder why battery technology hasn't kept up with the energy demands of high-speed processors that are only getting faster. The iPhone 6 Plus offers up a glimmer of hope that things are headed in the right direction and in our tests we finished most days with 20-30% of battery life remaining. During days of extreme use where we spent three hours shooting photos and videos, on top of the usual streaming of music, checking emails and scrolling through various social media accounts over LTE, we were still able to squeeze approximately 12 hours out of the 6 Plus, which is an impressive result. The iPhone 6, on the other hand, is on par with the iPhone 5s and heavy users will not get through the day on a single charge.
---
---
Conclusion
You cannot compare the iPhone 6 and iPhone 6 Plus, but that is exactly the point. For the first time, Apple's iPhone has broken free of its one-for-all approach and this breakthrough has resulted in one of the most exciting iPhone releases since it first launched back in 2007. Today's smartphone market is saturated with devices that boast large, high-resolution displays, but few have the refinement of the iPhone 6 Plus. This is not to say that the iPhone 6 Plus is better than its sibling, it is simply different. Users looking for a portable smartphone solution that allows them to type comfortably with one hand will most likely detest the enormous iPhone 6 Plus and vice versa. But it must be said, that those who generally were apprehensive regarding phablets may be pleasantly surprised by what the iPhone 6 Plus and its experience has to offer.
Seeing as these iPhones follow in the wake of other large phone designs, it remains to be seen whether Apple's reputation as the leader of the pack will suffer. But for now, Apple's two-pronged approach is paying off, and the iPhone 6 and 6 Plus confidently stand their ground as two of the highest quality phones that money can buy yet.