Hiroshi Fujiwara & Tetsu Nishiyama Discuss OLIVE
Following the successes of the WHITE and FLOWER concepts, Japanese magazine THE NEW ORDER recently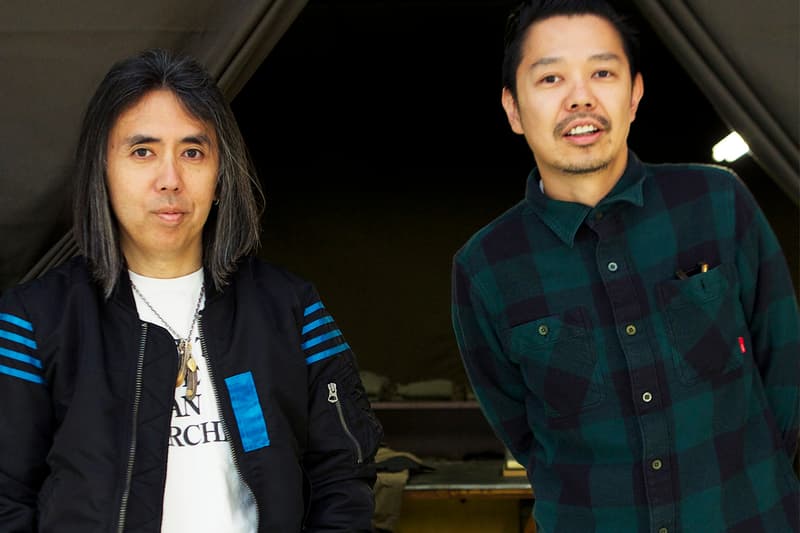 Following the successes of the WHITE and FLOWER concepts, Japanese magazine THE NEW ORDER recently sat down with streetwear guru Hiroshi Fujiwara and WTAPS designer Tetsu Nishiyama to discuss the launch of OLIVE at the POOL Aoyama. The two reveal how their latest collaborative operation came about and how the POOL aoyama and WTAPS/FPAR worked together for this project. Furthermore they elaborate on how Tokyo's newest landmark retail venture came to be. Check out an excerpt below and head over to THE NEW ORDER for the full interview.
Can you talk about how this project came to fruition? What was the catalyst of bringing together the POOL Aoyama and WTAPS/FPAR?
Tetsu Nishiyama: I've known Hiroshi for a long time now, however the background of the story also involves Kiyonaga from SOPH. We've known him for quite some time now as well. The direction and production actually comes with Kiyonaga and Hiroshi. It was originally Kiyonaga and Hiroshi that approached me with the idea of doing something together. From my interpretation, it comes from us all having known each other from before, and having recently been reunited with Hiroshi after not seeing him for a while, is what probably brought us all together for this project. I guess it happened in a natural way.

Can you explain the concept of OLIVE? Where did the inspiration come from?
Hiroshi Fujiwara: The concept and name for OLIVE was something that I originally came up with. This was decided even before the POOL aoyama was opened. In fact, before the POOL aoyama was even built, WHITE, FLOWER and OLIVE were already projects that had already been planned in advance. OLIVE, the most recent project is based more on a theme of military and khaki aesthetics.