Deadmau5 Becomes Uber Taxi Driver With His McLaren 650S
While showing the world his driving skills in his webseries Coffee Run, where he drives around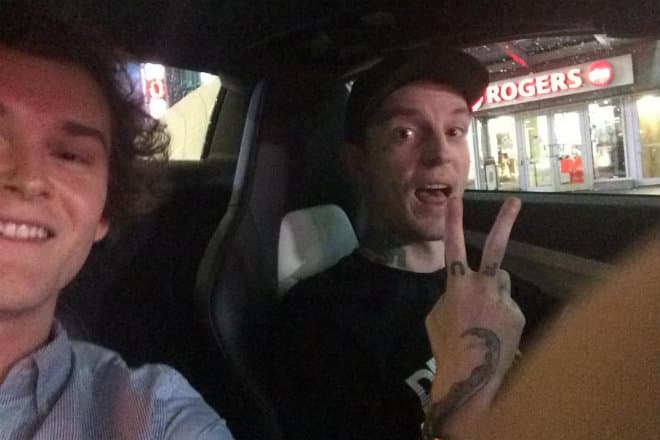 While showing the world his driving skills in his webseries Coffee Run, where he drives around famous folks, including Pharrell, or Toronto Mayor Rob Ford, Deadmau5 has now taken his love for the wheel to the next level as he was ferrying people around Toronto as an UberX driver for the night. What made him do that? "Sh*ts and giggles." It is also worth pointing out that he replaced his Nyan Cat-covered Ferrari 458 Spider with a $300,000 McLaren 650S.
in toronto? need a lift? I'm working for @uber tonight, downtown toronto. get lucky.

— deadmau5 (@deadmau5) September 11, 2014
Naturally, tweets from his passengers arrived shortly thereafter. Here is a helping user Tucker Schreiber getting his burrito game on.
Got a ride to Chipotle with my personal @Uber_TOR driver @deadmau5 ! Thanks for the ride. pic.twitter.com/5nPtCbVyYF

— Tucker Schreiber (@tuckerschreiber) September 11, 2014
And here's another tweet from a satisfied customer:
Thanks to my @Uber_TOR driver @deadmau5 for the awesome cab ride in Toronto tonight! The McLaren was puurrrrfect! :) pic.twitter.com/AD5Wpkx7SV

— Ciara Mc Donnell (@ciara_mc_d) September 11, 2014
CITY-TV news reporter Tammie Sutherland later posted a Vine showing Deadmau5 picking up a passenger just north of Yonge-Dundas Square at 10 Dundas Street East.