Apple Introduces the iPhone 6 & iPhone 6 Plus
"Today, we are pleased to announce the biggest advancement in iPhone." – Tim Cook Apple kicked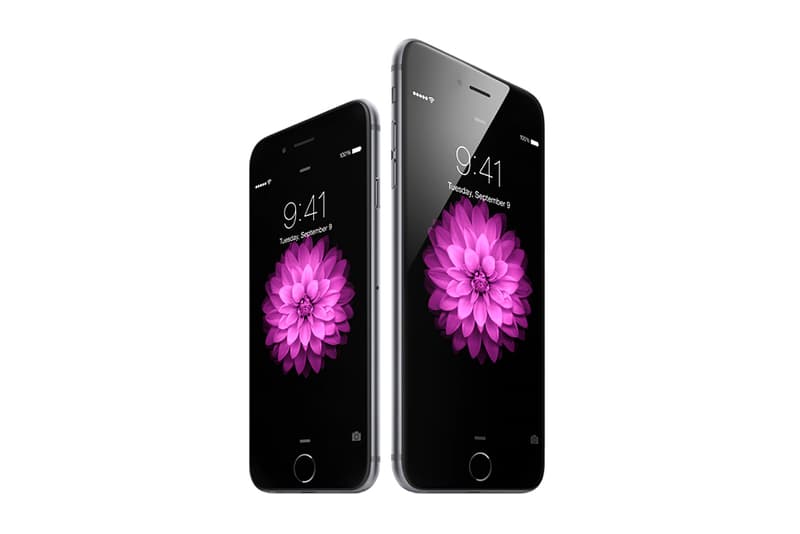 1 of 3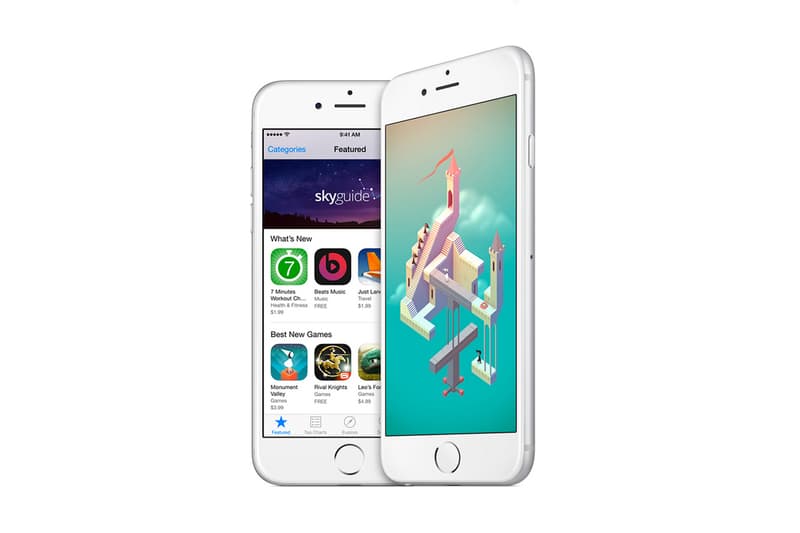 2 of 3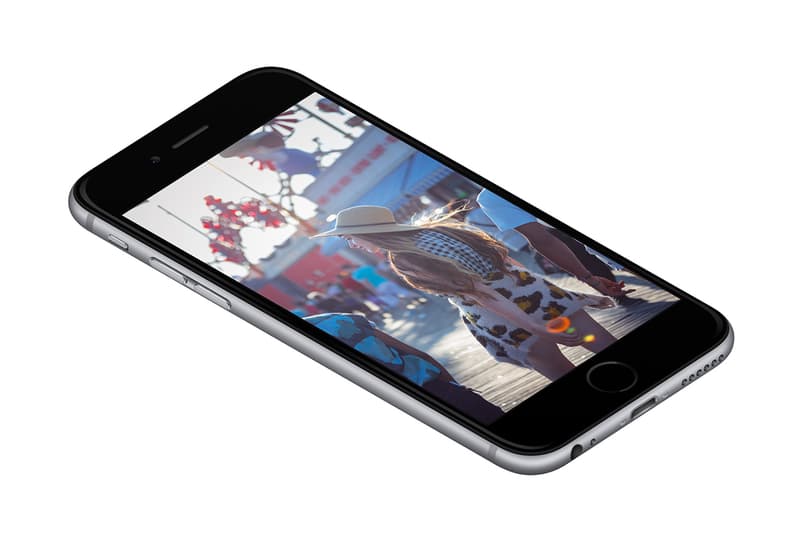 3 of 3
"Today, we are pleased to announce the biggest advancement in iPhone."
– Tim Cook
Apple kicked off its much ballyhooed event in Cupertino today by taking the wraps of the iPhone 6 and the larger iPhone 6 Plus.
Featuring a continuous, seamless design with no distinct edges, the new iPhones see curved edges that allow their ion-strengthened glass displays to meet their anodized aluminum enclosures — all thanks to a precision polishing process. Thinner than ever before, the iPhone 6 is merely 6.9mm while the Plus clocks in at just 7.1mm. Both phones employ Apple's latest Retina HD display, each boasting the full sRGB wide color gamut and dual-domain pixels on the photo-aligned IPS display for a wider angle of view. While the iPhone 6 sports a 4.7" display at a resolution of 1334 by 750 with 326 pixels per inch, the Plus sports a 5.5" display with full 1080p resolution at 1920 by 1080 with 401 pixels per inch — thus giving the two phones more than one million and two million pixels, respectively.
Taking advantage of the iPhone 6 Plus's screen is the inclusion of a brand new landscape view. Essentially a modified take on that of the iPad and optimized for the device, the view is available for everything from the home screen to the apps themselves and also includes extra functionality thanks to a larger on-screen keyboard.
Powering the phones is the Apple-designed A8 chip, which offers up to 25% faster processing power and 50% faster graphics — improvements that effectively make the 6 50 times faster than the original iPhone with graphics that are 84 times faster. Working in conjunction with the A8 is an M8 coprocessor that continuously measures motion data from the accelerometer, gyroscope, and compass while a new built-in barometer senses air pressure to measure relative elevation — all of which are perfect for the included iOS 8 and its flagship Health app.
Additional improvements over its predecessor include faster LTE — and more bands than any other smartphone for better roaming — Voice over LTE, 802.11ac for Wi-Fi speeds up to three times faster than the iPhone 5s, and the inclusion of Wi-Fi calling for making high-quality calls when cell conditions are poor.
The iPhone 6 and iPhone 6 Plus mark a complete overhaul to Apple's iSight camera for improved photos and video. The new 8MP iSight features 1.5µ pixels, ƒ/2.2 aperture, and an all-new sensor along with DSLR-inspired Focus Pixels and software improvements like faster autofocus, next-generation local tone mapping, and advanced noise reduction. Furthermore, Apple's A8 chip includes an image signal processor that helps with both shaky hands and low light while burst mode detects smiles and blinks in order to recommend the best picture.
The new phone also represents Apple's latest advances in video as it looks to "replace" the video camera in much the same way that it's done to point-and-shoots. A new Apple-designed video encoder allows for the capture of slow-mo video at 120 fps or 240 fps, cinematic video stabilization basically turns your phone into a steady-cam, and continuous autofocus makes focus changes automatic and nearly undetectable.
Joining the overhauled iSight is a new FaceTime HD camera with an all-new sensor and larger ƒ/2.2 aperture that lets in over 80% more light. It even includes a burst mode that can capture up to 10 photos per second, improved face detection, and single-shot HDR photos.
Last but not least, users can customize their phones with new in-house silicone cases — available in six different colors, including a special (PRODUCT)RED edition — or five different colorways of Apple's latest leather case.
Available in gold, silver, and space grey with 16, 64, and 128GB of storage, the iPhone 6 and iPhone 6 Plus start at $199 and $299 USD (with a two-year carrier contract), respectively, and are due out September 19. Pre-orders begin September 12.