Six Stories of GORE-TEX: Yosuke Aizawa of White Mountaineering
Established in 2006, the White Mountaineering has remained firm in its commitment to unite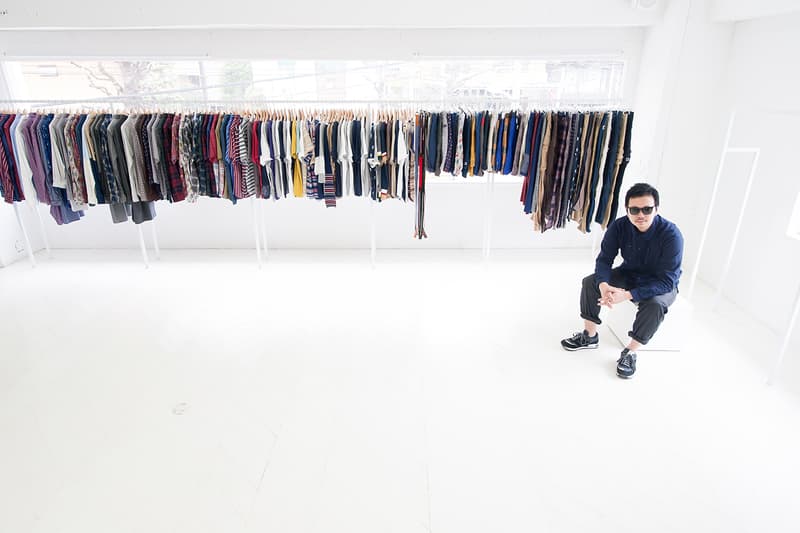 1 of 5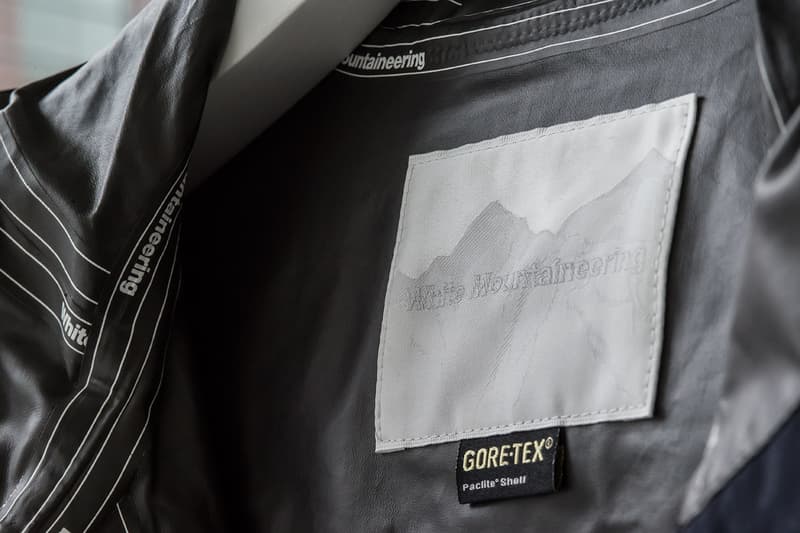 2 of 5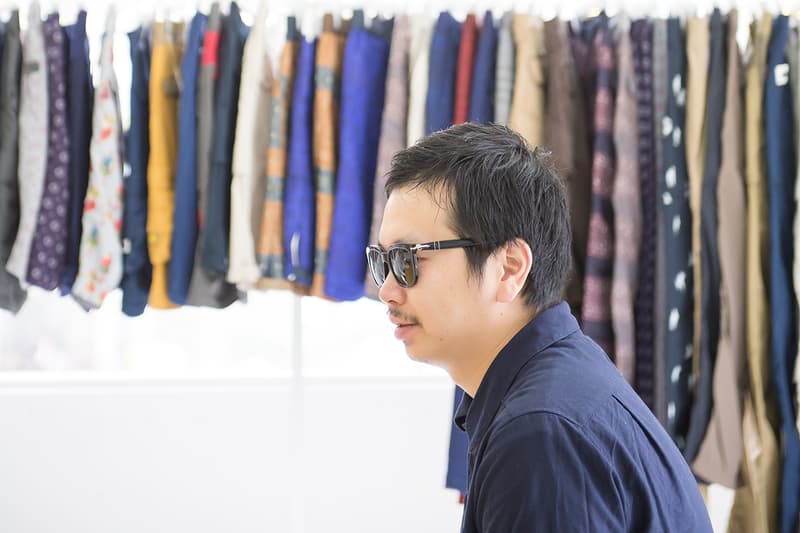 3 of 5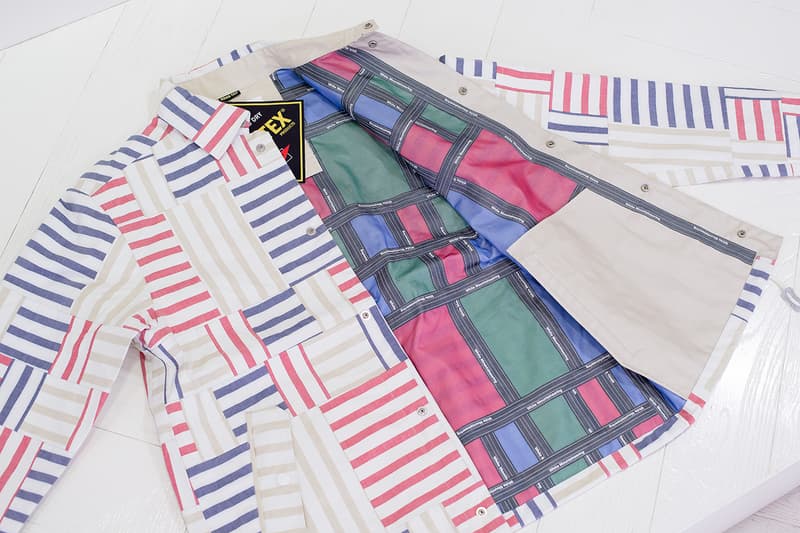 4 of 5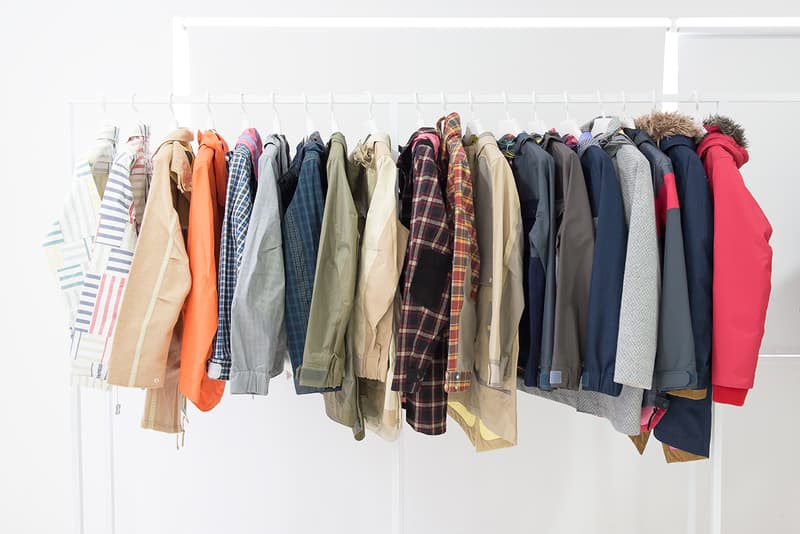 5 of 5
Established in 2006, the White Mountaineering has remained firm in its commitment to unite the performance demands of the outdoors industry with the aesthetic needs of the fashion world without bending to the whims of the market. A believer in the idea that designing for the outdoors covers nearly every situation, designer Yosuke Aizawa channels fond memories of fly fishing and well-made clothes inherited from his dad into his work. He wraps up GORE-TEX's six-part series with a discussion of and the importance of practicality in clothing design and the technical challenges of working with GORE-TEX. Stay tuned for last interview from Eiichiro Homma of nanamica and be sure to visit Six Stories of GORE-TEX website to learn more information.
Design concept and materials are both important factors when designing a collection, do both play equal parts in your opinion?
My involvement with textiles goes all the way back to my schooldays when I did hand-weaving and dyeing. That's why I design clothes with the fabric as my starting point. In my previous job, I was exposed to very artistic clothes. They were great clothes, but eventually I began to feel that substance is more important than art. Whether you're dealing with a shirt or a GORE-TEX® product, the fabric accounts for 99% of the clothing. I always ask myself: How can I design the material? I use an analogy to explain my philosophy to my staff: If a potter uses clay he's bought to make a beautiful dish then it has no meaning; he can only make something truly great if he goes out to find and dig up the clay he uses himself.
What's the meaning behind the name White Mountaineering?
My father loved the outdoors. When I was small, he used to take me fly-fishing and we'd camp in the mountains. He ordered my outdoor clothes from the U.S. As I got older, I started wearing his clothes, but since my father was bigger than me, they were baggy—not quite doing their job as clothes. For all they didn't fit right, they were still my favorite gear. That's why, when I was developing the core concept for my brand, I thought about how I could make outdoor wear—my favorite gear—fashionable enough to wear on an everyday basis. This passion to link fashion and the outdoors led me to create the "White Mountaineering" brand name. "White" represents an urban image and the "Mountaineering" bit the outdoors.
Was there always a plan to incorporate GORE-TEX into your designs from the beginning? What challenges did you come across in the process?
Given my concept, I realized that the brand would never get off the ground without GORE-TEX® products. It was clearly going to be the key tool in communicating my ideas to the market. I think a brand is something that communicates your philosophy, something that will become your lifework, so I didn't want to use anything fake. When we were just getting started, we had no track record. We never expected to be able to produce a GORE-TEX® product, but by some miracle they granted us approval. We made a GORE-TEX® duffel coat using wool tweed. In this way, the very first thing we did was to combine something classic with something high quality and meaningful. Making GORE-TEX® products can be difficult; there are lots of challenges. But doing something hard is good because it forces you to think. The frequency with which GORE-TEX® standards are updated is tough. We have to be disciplined in our designs. If we take too free a hand and create just what we want, it might fail to win final style approval. On the other hand, if we just play it safe, we'll never create anything interesting. It's an ongoing struggle, but having this challenging element in the creative process sharpens us up. Making garments that meet GORE-TEX® standards is difficult, but I believe the experience of doing so is extremely important.
We continue to see cohesion between fashion and functionality. Why do you think its important for these two elements to coexist?
There's a well-established outdoor industry, and then there's fashion, which has a slightly different perspective. I have been working on unifying the two. There's no point in creating products similar to other brands. This is something I think about all the time. I want to narrow the gap between the fields of fashion and outdoor wear. I'm not planning to create hiking wear, but I think I should try to broaden my thinking in the context of my own lifestyle. I also do some work for an outdoor brand. Thanks to this experience, I'm able to determine what's necessary and what's not. I don't have to go over the top on everything in the clothes I design. I just want to pick out the important parts and incorporate them into fashion. That's my job. I can change the angle without changing the axis, so to speak. I want to make "solid" clothes without overdoing the whole "gear" element. Functionality and fashion shouldn't be on a collision course. They need to be fused together. I like meaningful things. If I made a raincoat with only the fashion element in mind, and whoever wore it ended up getting drenched, the raincoat would be meaningless. For me, "fashion" is about how you make something and the sizing, not just whether a garment is "fashionable." For a maker of outdoor clothes, functionality and being able to move easily are the top priorities. It's not that important whether a garment looks "cool" when you're standing still. For me, it's important how people look when their arms are down. That's what my limited definition of fashion is. I am talking about the fundamental concept and how you make something. At the moment, I'm really enjoying making practical clothes that people can actually use. But fashion remains my axis, so I hope to keep fusing these two elements together.