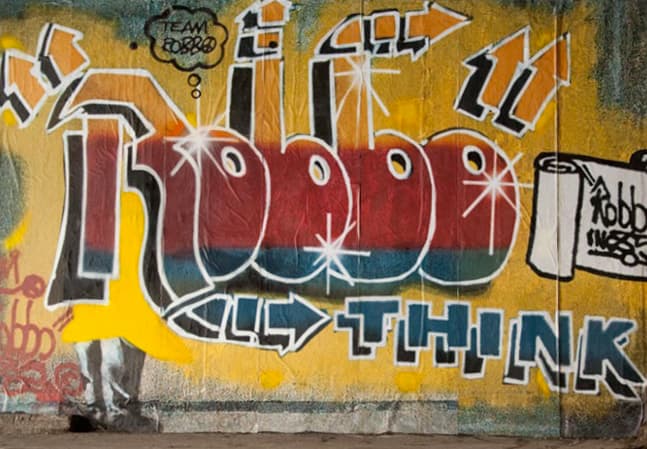 London Grafitti Legend King Robbo Has Passed Away
In 2011, London graffiti legend King Robbo suffered a traumatic head injury and was put into a
---
In 2011, London graffiti legend King Robbo suffered a traumatic head injury and was put into a medically-induced coma. Today, his supporters named Team Robbo have announced he's been taken off life support. The seminal graffiti artist made his name painting Tube carriages in the '80s and was one of the first to elevate London's graffiti scene from its American-inspired root by experimenting with abstract fills, blends and lettering. Throughout the '90s to late noughties Robbo fell into hiatus. In 2009 his work took to the streets again when Banksy painted over an original Robbo piece from 1985 in Decorating Hanging Wallpaper, catalyzing a graffiti clash that lasted two years — an acrimonious battle that not only captivated the attention of graffiti insiders but that of the art world. With Robbo in deteriorating health, the friction between the two artists quickly ceased. Today, Banksy took to his website to pay tribute to his former rival:
"ROBBO WRH WD PFB – R.I.P."
For more on the artist, head to Team Robbo's website — a platform that celebrates Robbo's work alongside members of his WRH, We Rock Hard — crew.