Converse CONS Talks Music, NYC and Style with World's Fair
Fresh off their eight-city "Cross Faded Tour" with Two-9, Queens rap collective World's Fair has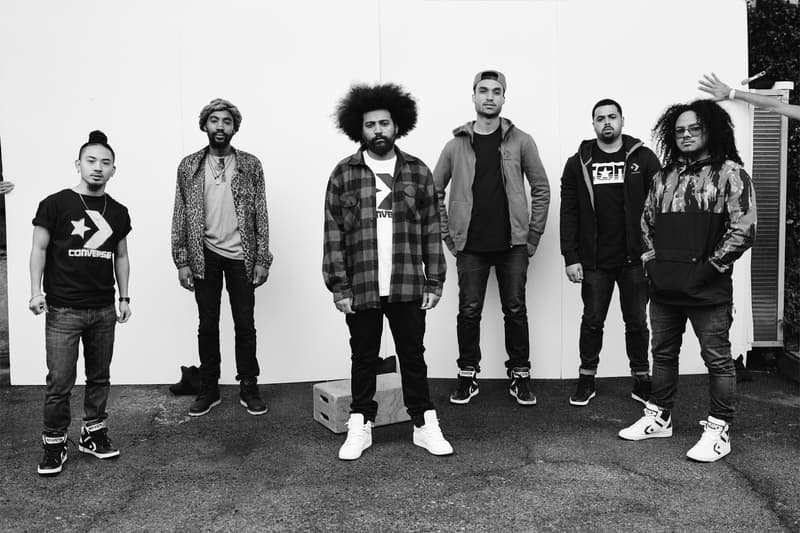 1 of 5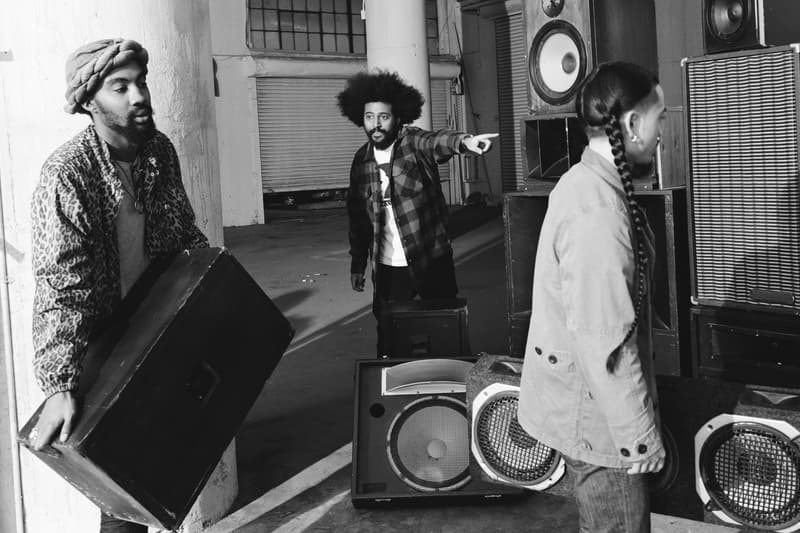 2 of 5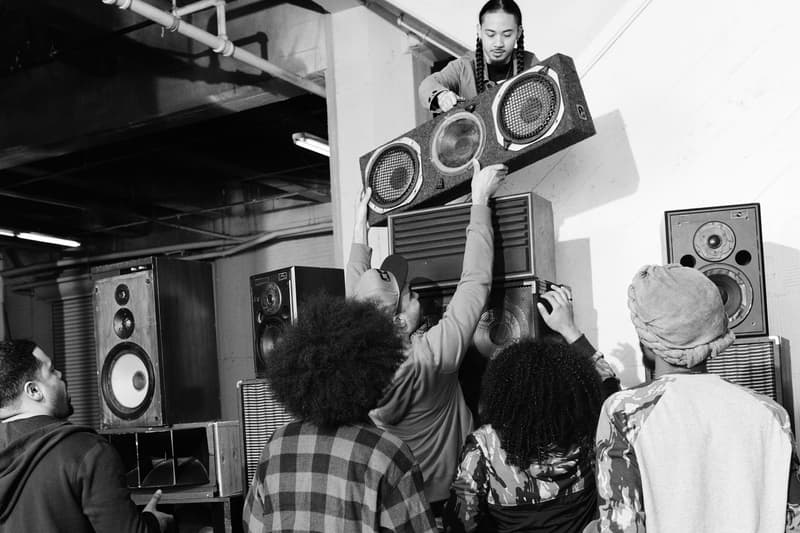 3 of 5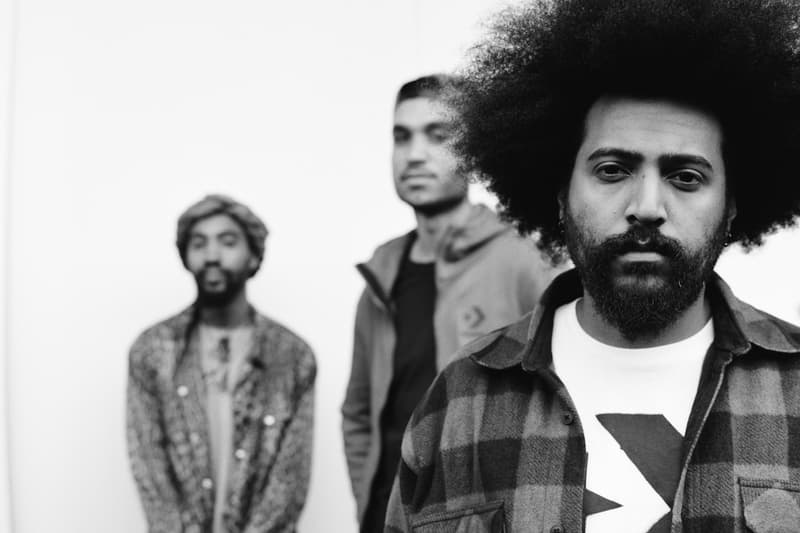 4 of 5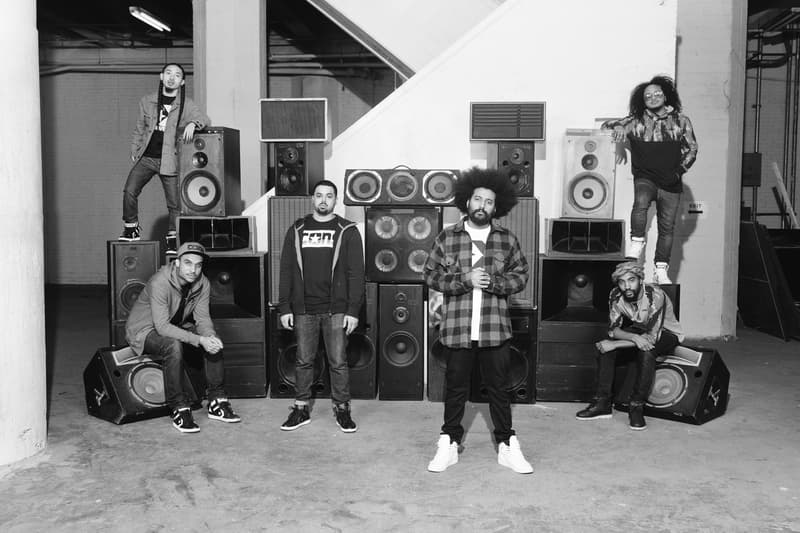 5 of 5
Fresh off their eight-city "Cross Faded Tour" with Two-9, Queens rap collective World's Fair has carved a named for itself among the new era of lyricists, thanks to their melange of styles, both sonically and fashionably. Embodying everything that is New York City, from the grit to the glam, the six-member emcee ensemble consists of Lansky Jones, Remy Banks, Nasty Nigel, Prince SAMO, Cody B. Ware and Jeff Donna. So as they now look to build their international presence, whilst showcasing each individual's strengths, the Fool's Gold imprint teamed with Converse CONS to talk about music as a weapon, songwriting, New York, the bond between music and fashion, and much more. After reading through their interview below, download World's Fair latest EP Bastards Of The Party here.
Can you introduce yourself and your creative medium?
Lansky Jones: We're the physical embodiment of Queens; a group of individuals each with their own unique appearances, styles and personalities all showcasing their talents and creating a sonic collage in the process.
With the mantra that "sound is your weapon," how important do you think the music and rhythm play into the impact and translation of your lyricism to listeners?
LJ: Lyrics must coincide with music and rhythm in order for great music to be made. Great music can incite great poetry, and when it happens it becomes a force that can penetrate the minds of people all around the world.
DJ Thoth: Music is the most powerful weapon as it can slip through any defense. Although lyricism is important, melodies penetrate where words and language cannot.
Prince SAMO: It has the power to change, strengthen, and understand emotion in us. We try to make everyone feel what we're saying and how we feel with our lyrics. And the instrumentation plays just as big, if not a bigger role in that process.
How does your songwriting process go – do you typically pen lyrics first and then link it up with a track or vice versa?
LJ: Usually one of us will start with a verse, sometimes I'll record some voice memos with melodies I'd like to include in the song, followed by a potential verse. Even still, there isn't always a method to the madness.
Nasty Nigel: For the most part we pen our verses to the track and pitch it to the rest of the guys. If they're digging it, they join in. Sometimes a verse could sound better on another song. Every puzzle piece has an infinite outcome.
What elements of NYC have played into your sound now as a crew?
PS: Every element of NYC has played into our sound. The way of life, the speed of life, the wit, the grit, the darkness, the humor, I can keep going. We're born and raised in NYC and because of that, it's impossible to not reference that in everyday life or in our art. It's a part of the collage that makes us up.
NN: From indulging in the night life to getting by during a 9-5 day.
What other artists are out there on the come up with a unique sound that you respect?
All: Flatbush Zombies, Action Bronson and his camp, Bodega Bamz, RatKing, Vic Mensa, eXquire, Deniro Ferrar, Two-9, Grande Marshall, the list goes on and on. There's so much talent out there right now, we can say we are proud to be a part of this era in music.
How do you see the worlds of fashion and music coinciding?
PS: Fashion and music have always had a bond. From David Bowie to Lee Scratch Perry to RUN DMC, there's always been a collision of the two. Music is a form of expression. As is fashion. Fashion is how people will see you before they hear your voice or your music. Music is how people understand you, how they interpret who you are. Both show the world what you feel and express your attitude and lifestyle.
For more information on Converse CONS, head over to their Tumblr as well as CONS EP.