UPDATE: Robin Thicke's Album 'Paula' Has Sold A Very Low Number Of Copies, Like Really Low
Robin Thicke's plan to win back wife Paula Patton hasn't quite worked out yet. Unfortunately, the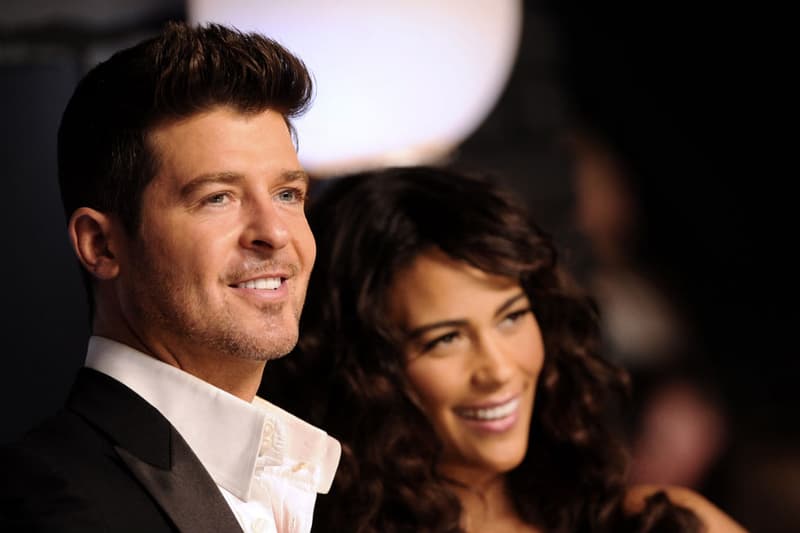 Robin Thicke's plan to win back wife Paula Patton hasn't quite worked out yet. Unfortunately, the singer is also struggling on the music chart side of things. As The Guardian indicates, his new studio album, Paula, only sold 530 copies in the U.K. in its first week of sales. To put in contrast, his last album Blurred Lines sold 25,981 copies in July 2013.
2014 wasn't easy for Thicke so far. After the split from actress Patton, he went on a mission of love with his new album, but the campaign experienced early difficulties with the disastrous #AskThicke Q&A on Twitter, in which the hashtag was responded with comments about misogyny, his raunchy 2013 VMA performance with Miley Cyrus, and more. Users replied with questions such as, "Is your next 'hit' just a lyric sheet, with a Rohypnol Sellotaped to it? #AskThicke" and "#AskThicke Did you really write a rape anthem as a love song for your wife and are you still wondering why she left you?"
In the U.S., Thicke's new album landed at No. 9 on the Billboard 200 with sales of 24,000.
UPDATE: It keeps getting worse for Thicke. Paula only sold less than 54 copies. As News.com.au points out, the album failed to make the ARIA Top 500 in Australia