Modernica - Kindling a Revival of Mid-Century Classics in Design
Since the beginning of the 21st century, there has been a steady resurgence in the manufacturing of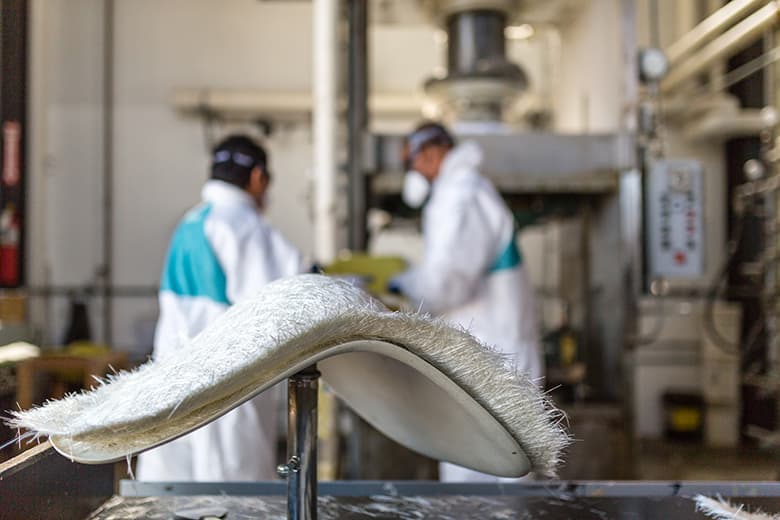 1 of 14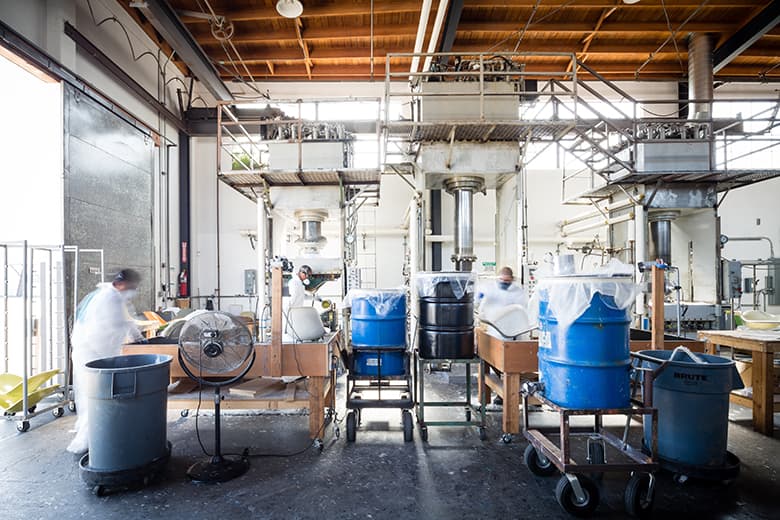 2 of 14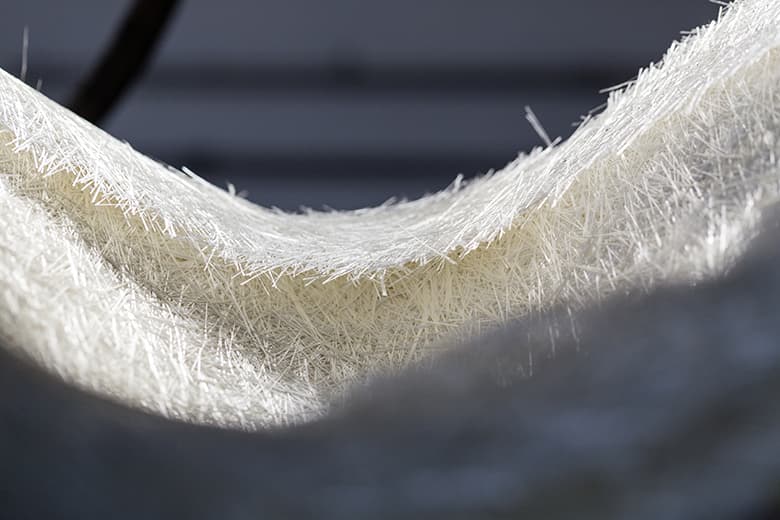 3 of 14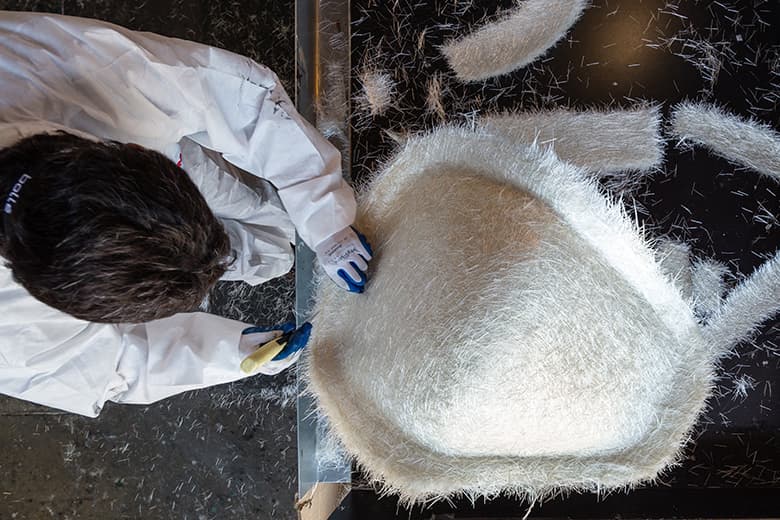 4 of 14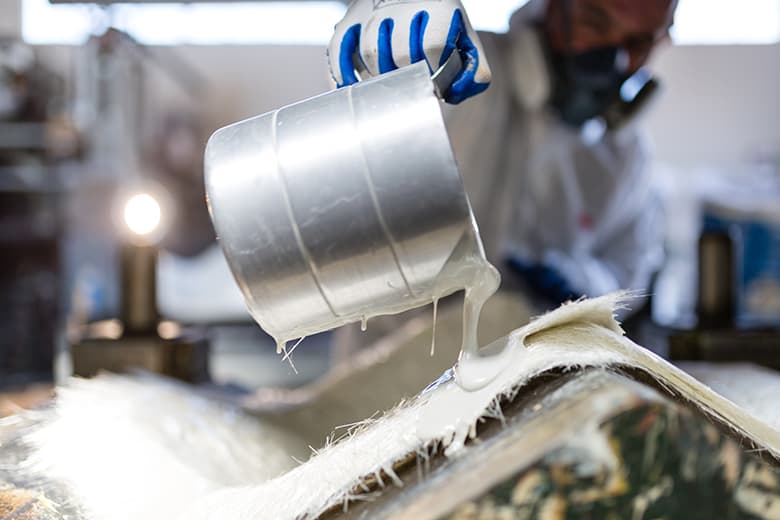 5 of 14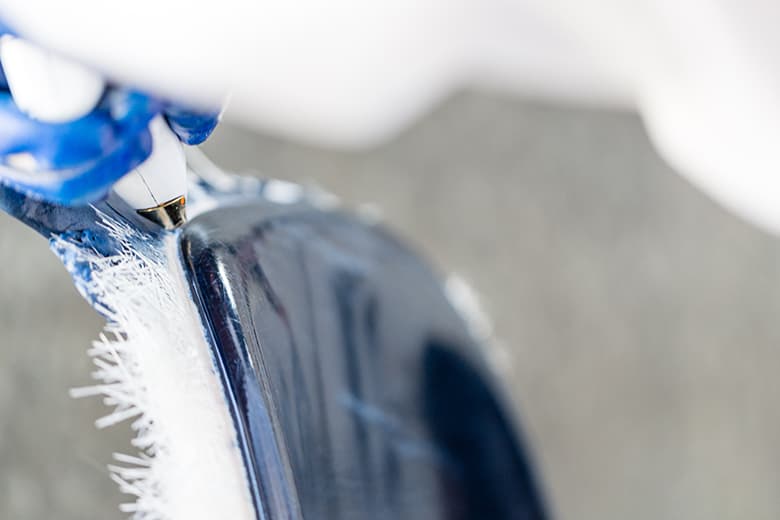 6 of 14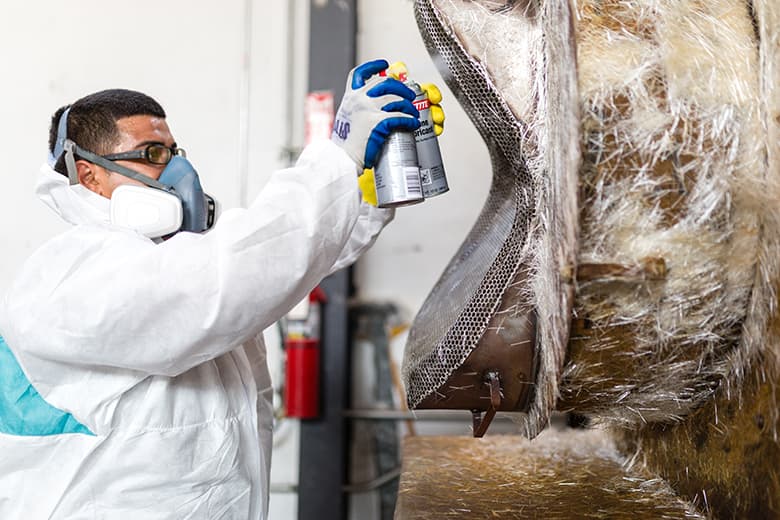 7 of 14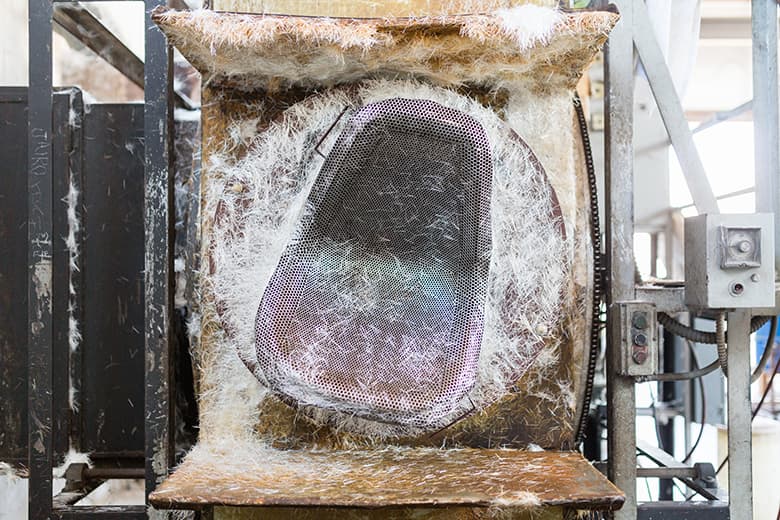 8 of 14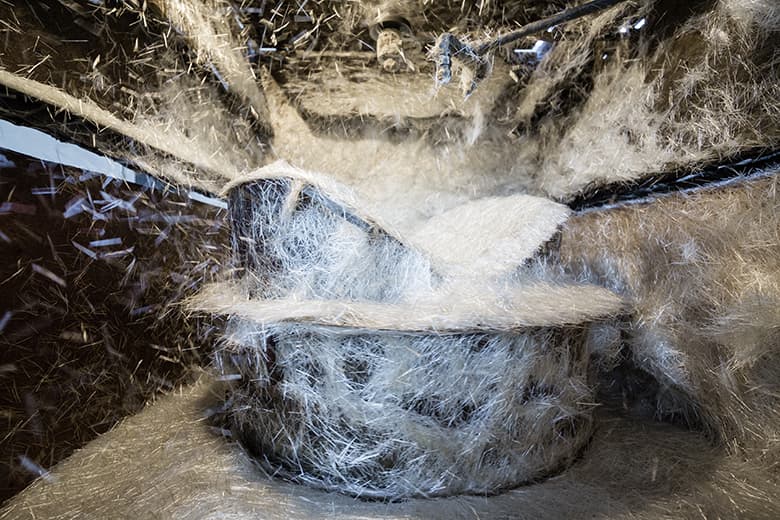 9 of 14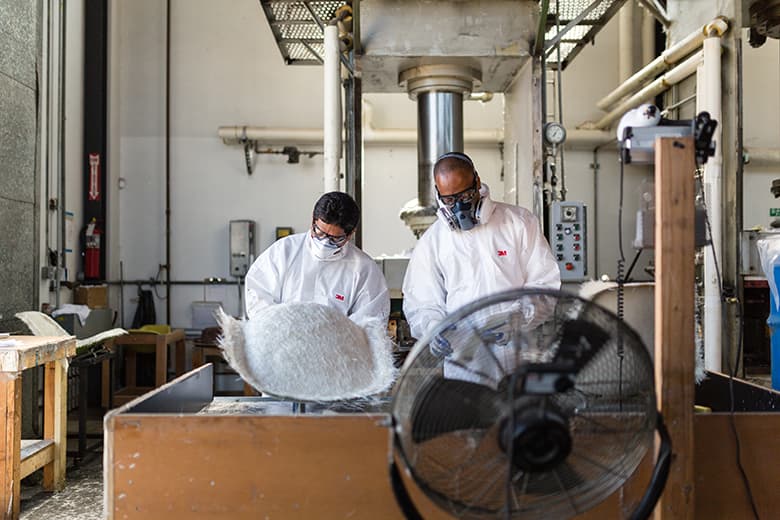 10 of 14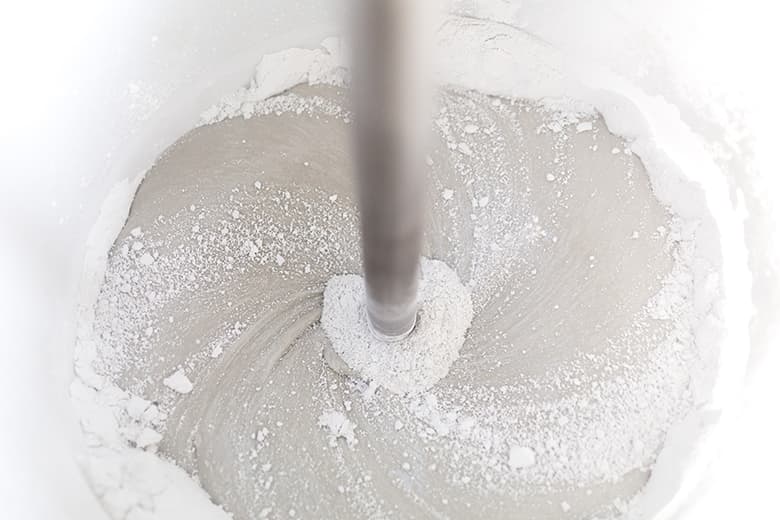 11 of 14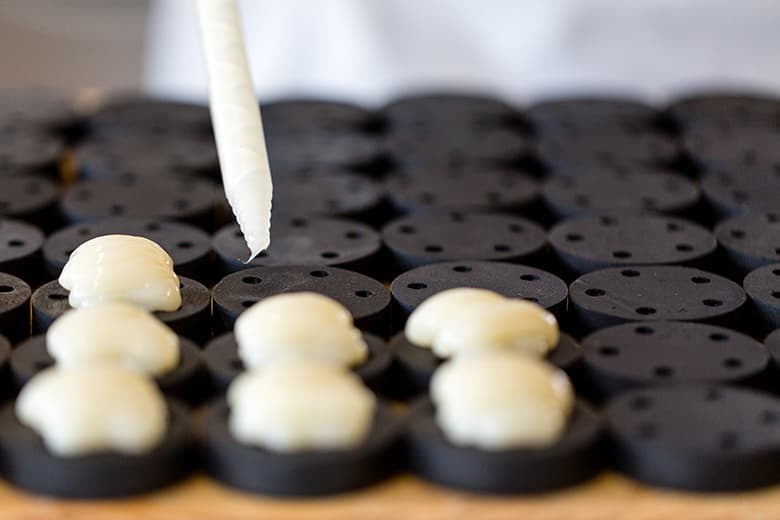 12 of 14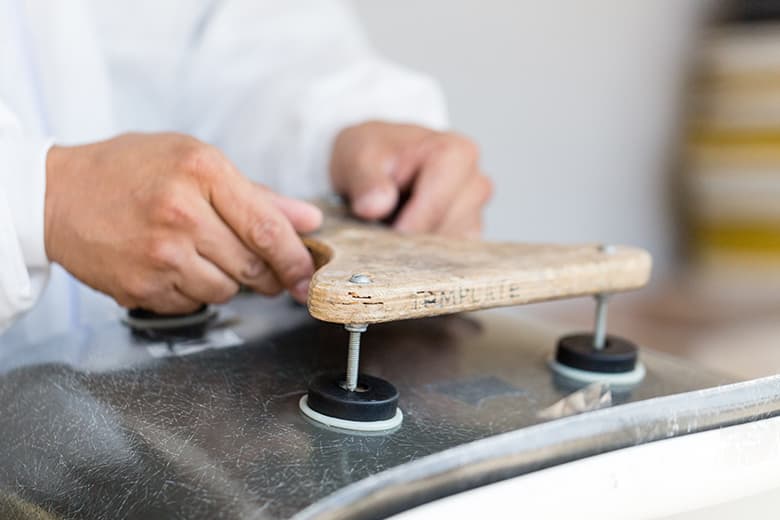 13 of 14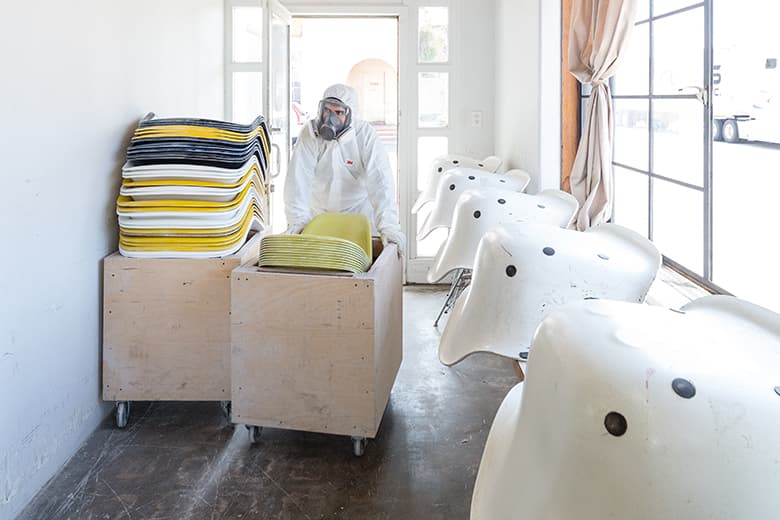 14 of 14
Since the beginning of the 21st century, there has been a steady resurgence in the manufacturing of mid-century modern classics for the consumer market. That, however, was not the case in the late 1980s when the popularity of such period pieces had run their course indefinitely.At the same time, 1987 to be exact, set builder and vintage collector Frank Novak was searching through California for a manufacturer to create an original mid-century chair for him. His diligence had led him to Century Plastics, the once iconic industrial factory that produced the likes of George Nelson and Charles and Ray Eames designs in its heyday. The original engineers of the factory, Irv Green and Sol Fingerhut remained at the helm, but Novak had arrived on the tail end of the fiberglasschair era that was nearing obsolescence. To his good fortune, he found the chair that he was looking for, thousands of them actually, sitting rust-less and un-weathered in the back parking lot of the old plastics factory. To consumers, the shell chairs had become esoteric, or an outdated relic, but Novak still revered them as the masterpieces they were. Slowly, he began to acquire these out-of-production chairs from Century Plastics and thus his own store and showroom, Modernica, was born.
---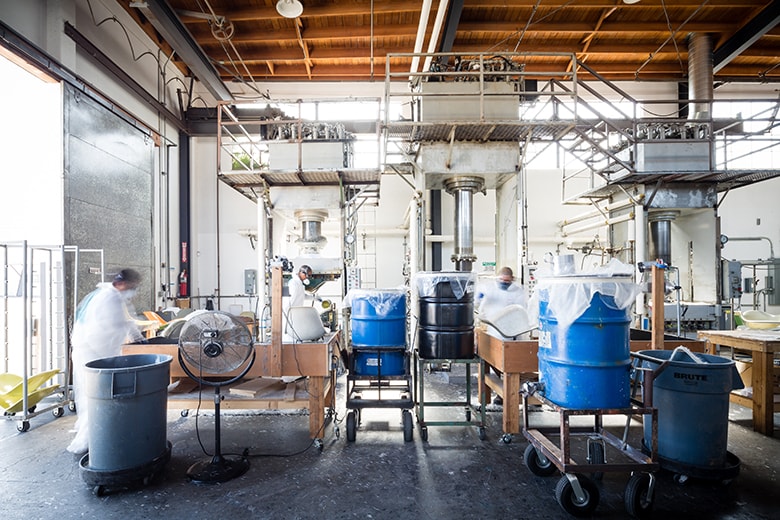 ---
The core principle of Modernica is steeped in deep reverence for not only mid-century modern furniture, but the visionaries and designers who created them. There is an insistence on creating truly authentic reproductions by adhering to the same design specifications set in place by their original designers. This ethos stretches across upholstery, wood, metal, ceramic, and most interestingly of all for its creative flexibility, fiberglass products. Modernica remains one of, if not the only plant in North America who utilizes the original post-war presses and preform machines made specific for these pieces of furniture. Under the tutelage of Irv Green and Sol Fingerhut, Frank and his brother Jay were able to retain firsthand instructions on how to operate the machines and handle glass fibers – a process that cannot be imitated without years of mastery. Through the studio's Case Study initiative, Modernica strives to preserve the aesthetics and complex processes necessary to recreate such timeless designs over the years. Even in its conservation of tradition, they remain open to technological advances in manufacturing so long as what's valuable to the process is retained. In recent years, Modernica has been involved in respective collaborations with streetculture giants such as BAPE, Diamond Supply Co., Krink, HUF and The Hundreds to create an exclusive series of chairs for each camp.
---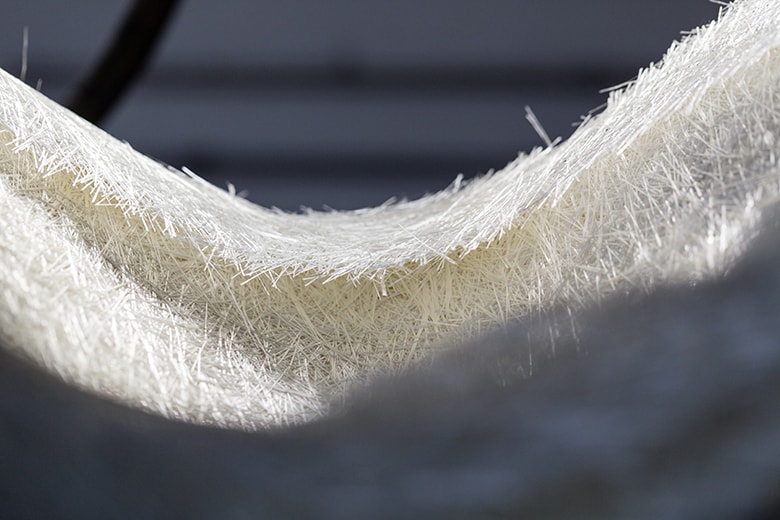 ---
The fiberglass-shell chair (and its many variations) is likely the most important piece in Modernica's fleet of mid-century objects and designs. When Frank Novak had begun to purchase the original stacking versions of the chair back in 1987, it was what essentially launched him and his brother's company in 1989. Its revolutionary design dates back to 1948 when Charles Eames first introduced the shell chair prototype as an entry in the Museum of Modern Art's International Competition for Low Cost Furniture Design. When the design was slated for mass production, the Eames family commissioned engineer Sol Fingerhut who implemented a new fiberglass making process for wide-scale manufacturing. Fiberglass was considered progressive, ultra-high tech and a durable furniture solution for the everyday household. Eames' line of low-cost, high efficiency home and office furniture flourished for at least three decades before dwindling in popularity. In the early 2000s, the Novaks initiated the second coming of mid-century design ideologies, eventually learning how to preserve the element of craft that was attached to that era.
Currently, the technology used to produce Modernica's Case Study Furniture dates even further back to the late 1700s and early 1800s. It is essentially Industrial Revolution technology. They managed to salvage equipment from shut down plastics manufacturers and reengineered them to achieve optimal operating conditions. What is deemed as "horse and buggy" technology to the modern day plastics industry, was far beyond its time when first introduced. There are virtually no automated processes, but ratherintuitive, hands-on craftsmanship carried out by skilled technicians at the plant. Heat is generated by steam boilers, pressure generated by manual presses, and a molding process that is described by the Novak brothers as "primitive."
---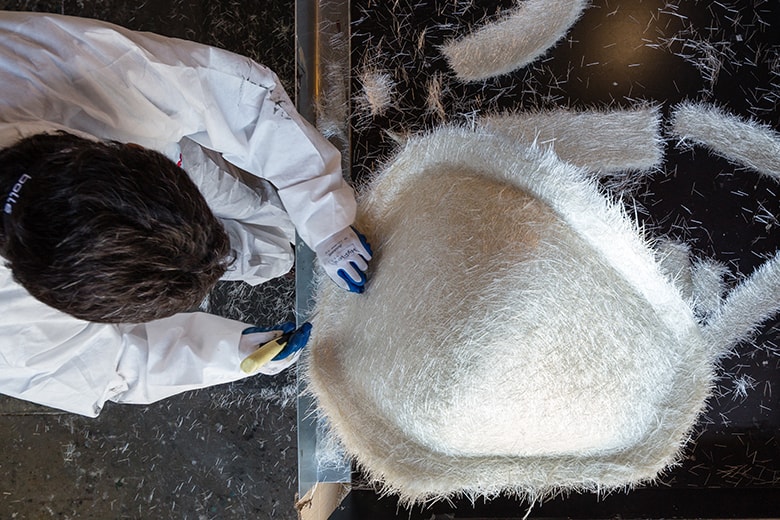 ---
As far as the fiberglass-chair is concerned, Modernica uses a second-generation preform machine from the 1960s that was designed specifically to build that one object. The process begins by vacuuming chopped glass fibers onto a preformed screen. Once the fiber mold is taken off the preform machine, it is inspected by highly trained craftsmen who hand-trim unnecessary fibers and adjust the mold to a desired shape. The resin, invented by chemists in the 20th century, is a syrup-like synthetic substance that is poured onto the mold and permeates through all the fibers and edges.At that point, the resin-coated mold is placed on the press and boiled to a temperature over 200°F, generated solely by steam. Catalysts are then added to the resin to accelerate the curing and hardening of the shell material. Such a process is only undertaken by Modernica's experts who possess an innate feel for the material. Upon completion of hardening, the press is then lifted and any excess edging is trimmed down once again. The very machine used in Modernica's facility is actually one of the only still operating today in all of North America. Novak insists that this very specific method of chair making is a "lost process, archaic and obsolete, but it is the only process that gets our shells to the final desired product [and] has the look that we've got." There are no measurements or instruments to use; it is merely second nature, acquired from years of apprenticeship in the factory. It is a laborious process, carried out one by one, and far more time-consuming than modern injection molding that is admittedly faster, more efficient and produces minimal error. Other modern reproducers sacrifice the tensile strength of the glass fibers and longevity of the shell for cheaper, rapid production capabilities. The advantage of this original, antiquated process has as much to do with nostalgia as it does with its commitment to yielding a product that is handcrafted, long lasting and simply more beautiful. For Modernica's founders, creating the chair with its distinct features has less to do with profit and cost effectiveness, and much more to do with recapturing the original masterpiece; taking the measures to produce a product that they believe is perfect in design.
---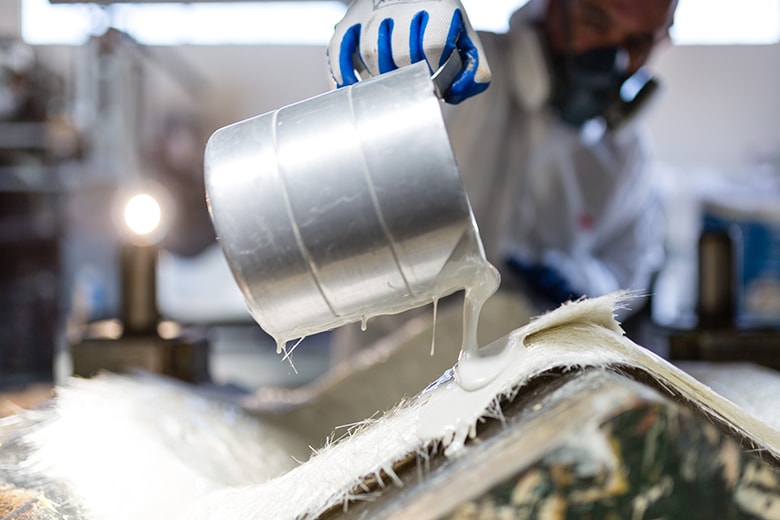 ---
A new chemical approach was necessary when Modernica had begun reproducing the chairs in the early 2000s. One of Modernica's incentives for becoming creative with the fiberglass process was to recapture the translucency that the earliest shells had. Engineers reformulated resin mixtures to regain the visual integrity of the chairs while eliminating toxic substances such as lead. That subtle adjustment in translucency made for a chair that appeared livelier, especially in certain colors, in relation to ambient light. This tinkering of formulas kick-started a new beginning in its fiberglass process where experimentation became encouraged. A slight modernization in the antiquated form meant that traditional methods could still be upheld, but boundaries could be pushed to a certain degree.
Transition to the first half of this decade, it is quite evident that Modernica's propensity to authentic craftsmanship has propelled mid-century production to a state of relevance once again. They are bridging the gap in more ways than one, through design and in forming new relationships with younger, established companies from other industries. Collaborative projects with brands in the skate and streetwear sector attest to its expansive band of enthusiasts. It was Japanese juggernaut BAPE who first embraced the Eames reproduction and sought out Modernica to create its own signature camouflage rendition. Californian neighbors Diamond Supply Co. and HUF have since produced their own limited edition chairs, and most recently, The Hundreds showcased its 'CMYK' rocker. Novak insists that"the level of creativity is really great. They're not just saying 'I want to put my logo on your chair' […] they're injecting it with their own identity," while maintaining the Californian roots of the modernist movement. Embracing this design territory has allowed for more creative freedom whereby Modernica can immerse itself in experimentation. They have since tested with burlap insertions, glow-in-the-dark materials and DayGlo versions of the shell. A new program was also introduced in 2014 titled"52 in 52" – a program feeding to the notions of exclusivity where the fiberglasschair is rendered in a new, never-before-released colorway every week for 52 weeks. "I think we're just beginning to explore with all the possibilities," Novak says. "It's similar to the idea of how many different things can you print on a T-shirt."
---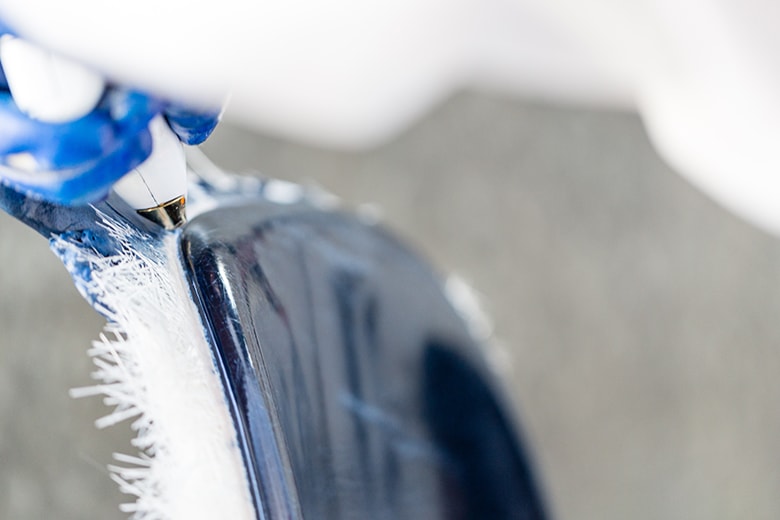 ---
From this vantage point, the possibilities are boundless and allow Modernica to put a stamp on its own legacy while continuing to preserve the influential catalog of designers from the modernist movement. Its interests will remain governed by the ideologies of mid-century visionaries such as the Eameses and George Nelson – who preferred refinement and rational elegance to gaudy ornamentation or superfluity. Much like how the old craft was passed down by Sol Fingerhut at Century Plastics to the Novak brothers at Modernica, it is with the utmost intention that the products themselves can withstand time and go forth from one generation to the next.
---
The above article is featured in HYPEBEAST Magazine Issue 8: The Perspective Issue, available at select stockists worldwide and the HYPEBEAST Store. Also, be sure to keep an eye out over the coming days for a behind-the-scenes video on Modernica's headquarters and factory in Los Angeles.