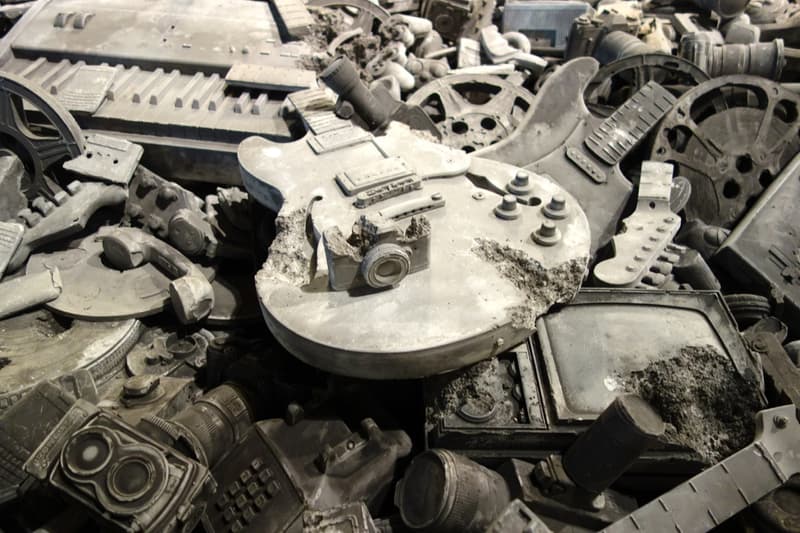 1 of 6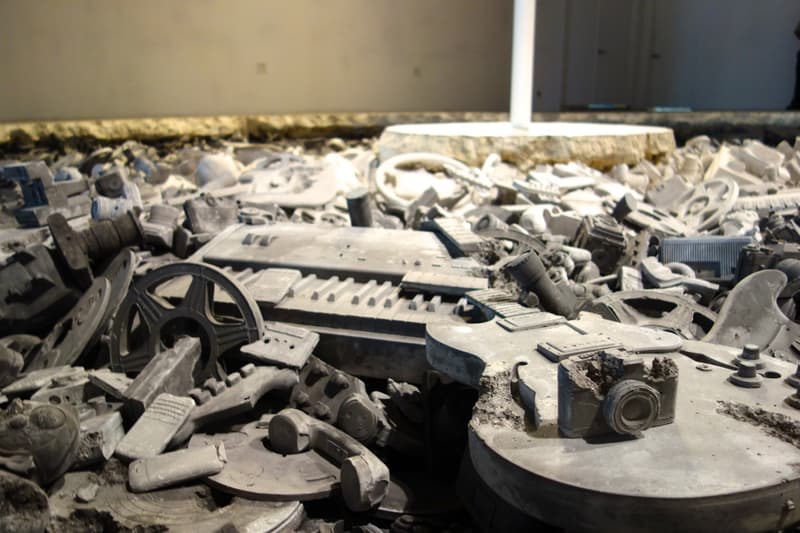 2 of 6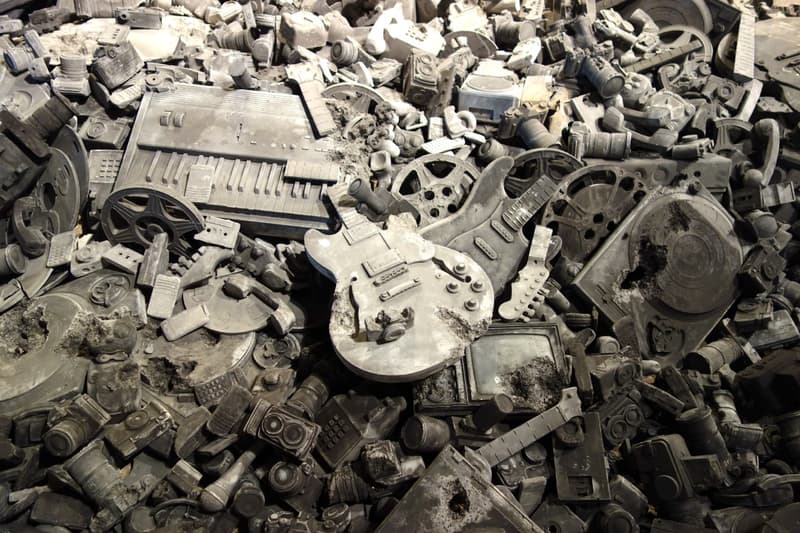 3 of 6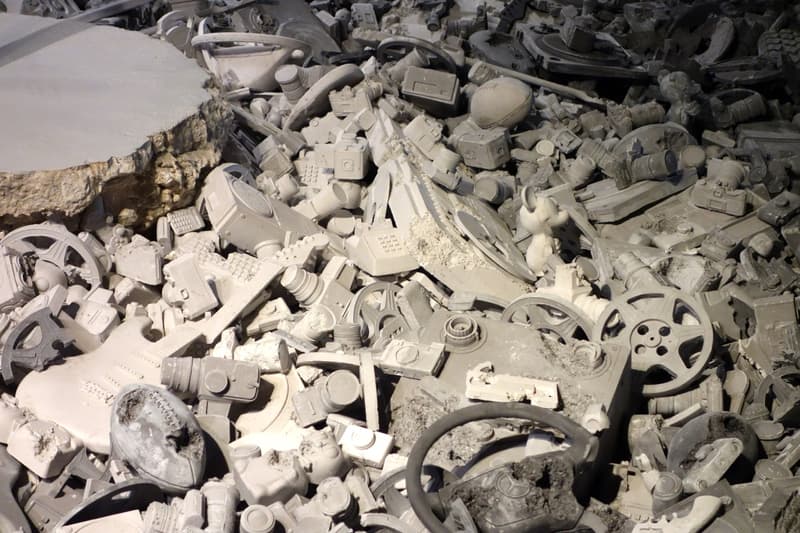 4 of 6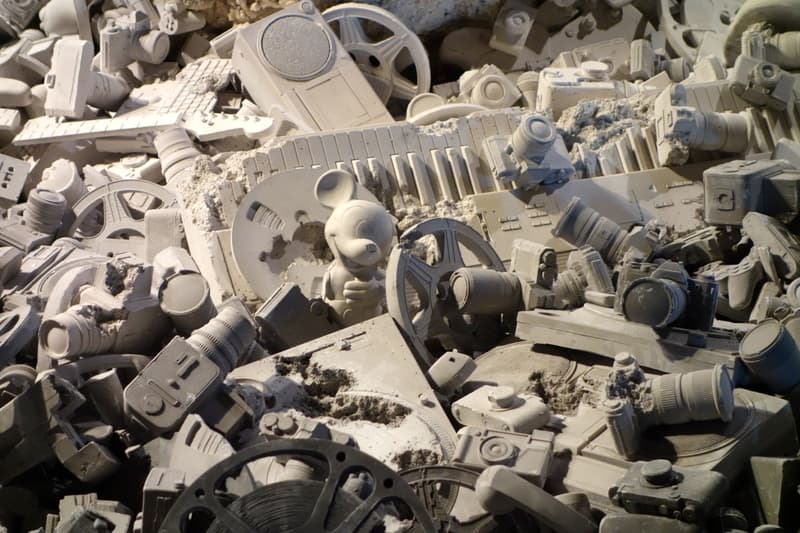 5 of 6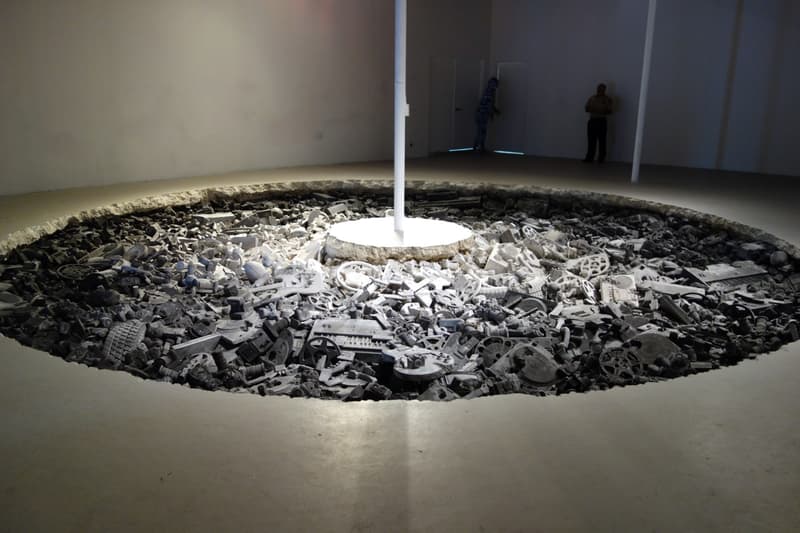 6 of 6
Daniel Arsham's Narrative About Time and Future Is Unveiled as "Welcome to the Future" at Art Basel Miami
Contemporary American artist and half of the idiosyncratic design duo Snarkitecture, Daniel Arsham
---
Contemporary American artist and half of the idiosyncratic design duo Snarkitecture, Daniel Arsham presents his latest installation at Locust Projects for Basel Week Miami. Titled "Welcome to the Future," the presentation is a visual narrative on the ultimate demise of the superficial technology we hold so dear.
For the exhibition, Arsham excavated an impressive 25-foot hole inside the gallery to play host to a wide variety of his well-known sculptures. The circular pit holds thousands of what he calls 'future relics' — modern day gadgets and what we may see as "necessities" cast in a range of materials such as obsidian, ash, steel, rock dust, and crystal. Some of the items can be considered already obsolete whilst still remaining under the umbrella of contemporary culture. Everything from Walkmans, Pentax cameras and record players to guns and out-dated film reels are seen. Spanning a hue of black to white, the presentation enables us to visualize what excavators may find when searching for 'relics' hundreds of years from now.
Following his visit to Easter Island a few years ago, he bore witness to archaeologists on the island finding artifacts and instruments from an archaeological dig carried out nearly a century before — what he calls "a collapse in time." The exhibition is his interpretation of this collapse, and it gently prompts his audience to consider the importance of such superficial products in the bigger picture of life.
Do we hold technology in such high esteem that we forget the fragility of physical relationships and so forth? Perhaps. To find out for yourself, be sure to check out the show and create your own narrative from such a striking exhibition.