NIGO Discusses His New Role as Creative Director at Uniqlo UT and the Task of Creating 1,000 Designs a Season
Fashion designer, aesthetic lead, producer extraordinaire and creative polymath NIGO goes by many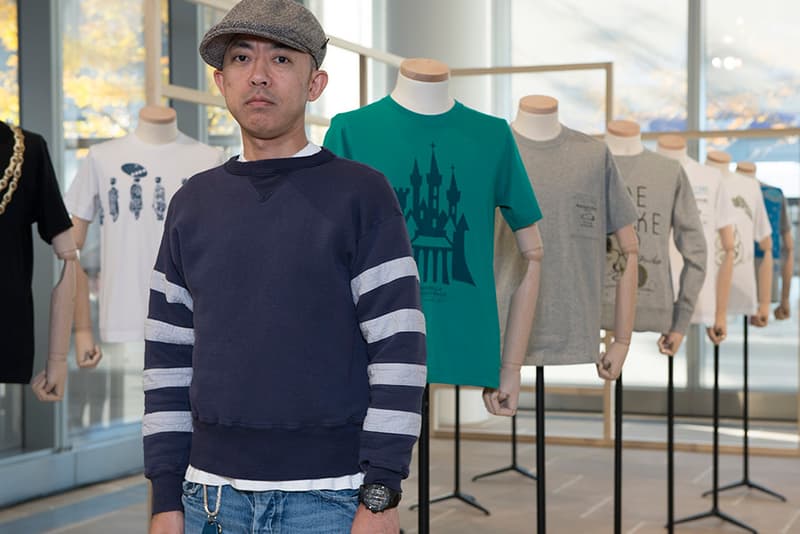 1 of 2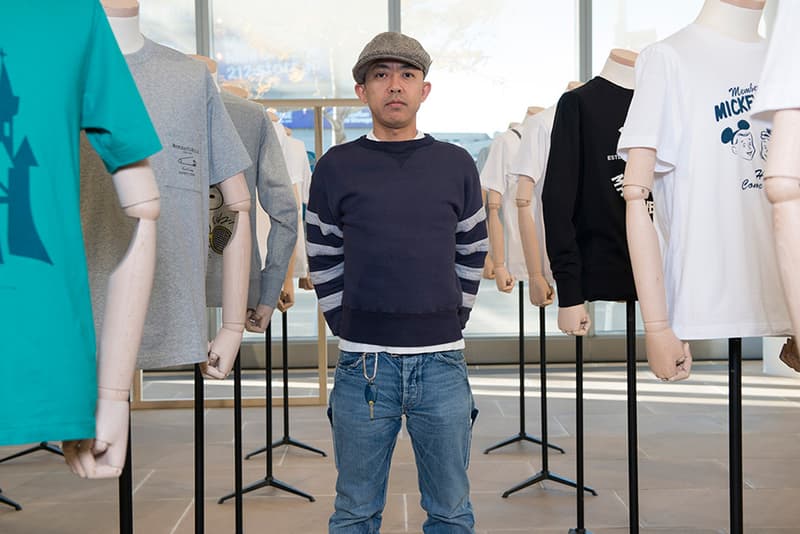 2 of 2
Fashion designer, aesthetic lead, producer extraordinaire and creative polymath NIGO goes by many titles, but it'd be unjust to conform him to just one. It's perhaps for this profound sense of diversity that the Japanese creative was chosen as the Creative Director of Uniqlo UT. Now fast approaching his first full year in the position, the global fast fashion behemoth is pushing the industry envelope with updated materials, a lengthy list of rare collaborators, and of course creating timeless product for a wide variety of tastes. At the recent Spring/Summer 2015 press preview, we were treated for a few moments with the man himself to discuss the high-profile moves Uniqlo has made company-wide, and given a true insider's perspective on how this might direct the future of the brand.
What are your sentiments on the hiring of longtime Wieden+Kennedy Creative Director John C. Jay?
I think it's great for Uniqlo. They're already a global brand, but it's only going to help them take it to the next level in terms of communication. He's done it at that level already, so it's a good move and I'm definitely excited.
As far as this season with UT is concerned then, did you have any specific design objectives? Were you able to achieve them this time around?
For the first season with UT, it was very Americana-focused. This time, I wanted it to be a bit more global – to have more inroads. Uniqlo has stores all over the world, so I wanted something that would communicate to the whole audience. It was important to keep a balance. Obviously, there has to be some Disney stuff in there, but I also wanted the chance to work with Brooklyn Machine Works – who I've known for a very long time. Also, Merchant Mills is part of a UK-based design company that I'm really into. The collection will be a balance of well-known characters and some new stuff that I can introduce to people.
Can you explore the process of unearthing these rare, archival prints that you've used in the line?
It varies tremendously depending on who we're working with. With Disney there's already a long, ongoing relationship and the objective is to find a new angle on it – something that people haven't seen before. But for example, with Merchant Mills is a company that I knew about, and we approached them directly to see if they'd be interested. With Brooklyn Machine Works, I've had a 20-year relationship with Joe, who founded it. Each step of the process is different depending on who we're working with.
In the grand scheme of things, what are some lessons that you've learned from building brands, and how have you applied them to this new opportunity?
The thing about working with a big organization like Uniqlo is that my job is quite well-defined in that it's more about making the product. I don't have to take on the responsibility of thinking about the brand – I can leave that; there's actually a team there to help me. "Okay, my job is to focus on producing a line of products," which is different because before I had to do everything.
What opportunities for growth do you foresee in your current position?
As far as this is concerned, I have to make about 1,000 designs a season. There's a team there, but still a daunting task. I'm quite happy to focus on that. With UNIQLO as a whole, Tadashi Yanai-san (Uniqlo founder) has a clear vision of what he wants to do – so I'm quite happy to say "okay, I'm just focused on making stuff."