Acapulco Gold's Geoff Heath Teams Up with Nike SB for the Dunk High SB "MOWABB"
Since first landing on the snow-covered urban sidewalks way back in 1991, the Air Mowabb has since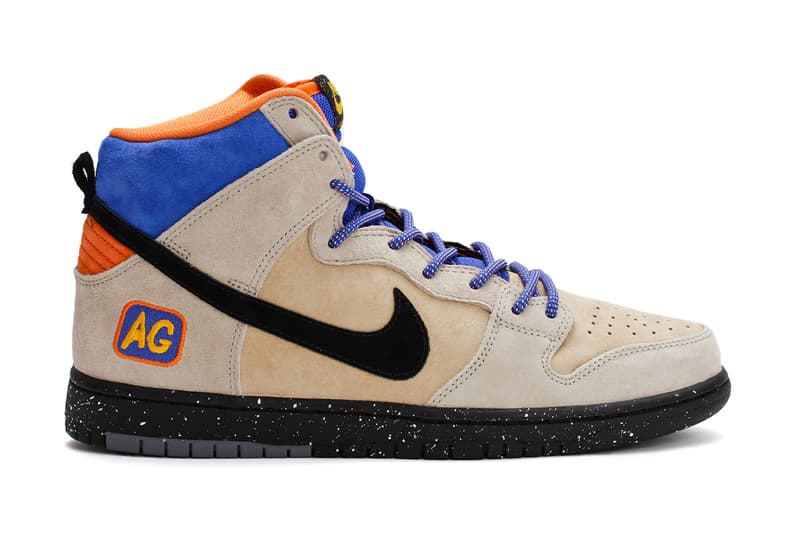 1 of 2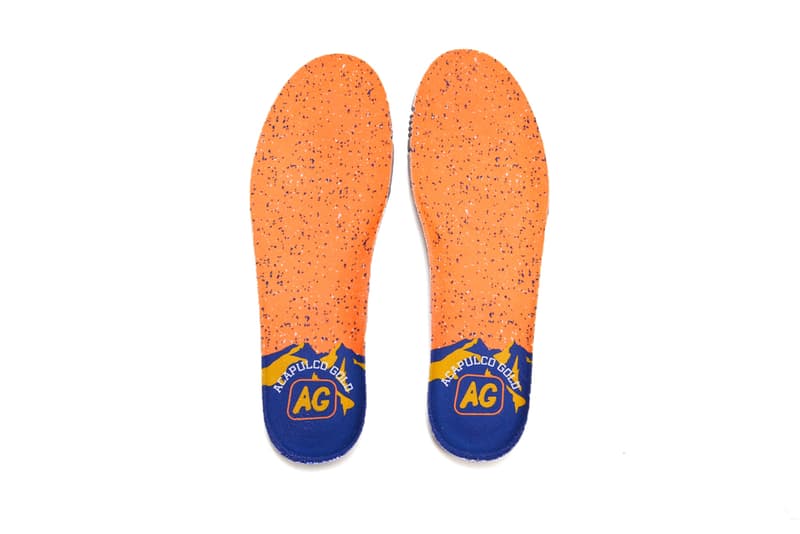 2 of 2
Since first landing on the snow-covered urban sidewalks way back in 1991, the Air Mowabb has since become the stuff of urban lore. Not unlike something like the 'Bred' or 'Tiffany', the shoe's timeless combination of neutral colors has become a bigger symbol than the original silhouette. As a shoe, the Air Mowabb was especially integral to the East Coast lifestyle – adopted by hip-hop aficionados and skateboarders alike during the harsh cold season. Drawing on those now-fond memories, Geoff Heath and New York-based skate apparel brand Acapulco Gold jumped at the opportunity to mesh skateboarding with Nike's beloved ACG line. The result is the latest in Nike SB's elite list of collaborations: the Dunk High SB "MOWABB." We sat down with Heath ahead of the release to discuss the shoe, what makes New York different from Montana, and more. Enjoy the interview below, then pick up the "MOWABB" from select Nike SB retailers beginning November 8.
HYPEBEAST: How did this opportunity first arise?
Geoff Heath: We had been toying around with the idea of reimagining some of our favorite sneakers that we grew up on. We took that idea a little further and mocked up a shoe and some clothing pieces to go along with it. The best ideas were chosen and presented to Nike. After that the process moved pretty quickly.
What does it mean as a brand when you're able to work with Nike?
Collaborating with Nike is obviously a huge opportunity, and for them to have a mutual respect for our brand is a major compliment. Nike continues to innovate and push the envelope with footwear and sportswear, so to have the chance to contribute to their lineage is an honor we didn't take lightly.
What are your fondest memories of ACG? What does the brand represent to New York?
When ACG footwear first came out there was nothing else like them at the time, which meant everyone had to have them. The shapes, colors and aesthetic were so unique that it opened up new ways to pair your shoes with the more outdoor type styles that were happening then.
As far as what ACG means to New York, is to know what New York is. 20 minutes in any direction will take you to a different part of the world. 20 more minutes and you are out in the woods. It's a very unique place to be. The extremes are palpable, and ACG embodies this aesthetic, both ultra urban while at the core an outdoor concept.
How challenging was it to bring this concept to life?
The hardest part of any concept is the initial idea. You go through the motions of saying what will work, does it look right and will it stand the test of time. The story behind it also has to make sense from both sides. We chose a story that has been ingrained in our minds and in the minds of many Nike fans, and decided to expand on that good feeling.
What effect has Nike SB and other big brands had on skateboarding?
That's a loaded question.
What drew you to this silhouette over all others for this collaboration?
The Dunk High is a classic silhouette that just works. It's so good that it started on the basketball court and then lent itself to skateboarding. In this particular case, we wanted to toughen it up a bit so that it felt like something substantial both in design and functionality.
In thinking about versatility in New York winters, can you describe the importance of a high-top in the city?
The high-top has always been a staple of city life because of its extra protection from the elements. In working with Nike we had access to the finest materials and construction so that made it easier to put together a shoe that can handle the tough conditions thrown at it by NYC Winters.
Who are some skateboarding greats that come to mind when thinking about the Dunk High?
We like to think of the hometown greats first, all the NYC kids who knew how to rock the style before everyone got a hold of it. Greatness is always attained through individuality – when you choose something because you truly like it and not because someone told you to.
What is distinct about New York streetwear that perhaps differs from other parts of the country?
The amount of people in New York alone makes it different than any other place. New York as a city pushes you to be the best you can be. For example if we start a streetwear brand in Montana, it might be the only brand in that state. In New York it might be the only brand on your block. That doesn't make an NY brand better than others. It just means you have to try that much harder to get ahead. We get up every morning with this in mind, which is what pushes us to be the best we can.