Chromeo Describe Their Own Style and Discuss New Surface to Air Collaboration
For Montreal duo Chromeo, the end product of the collision between music and fashion has been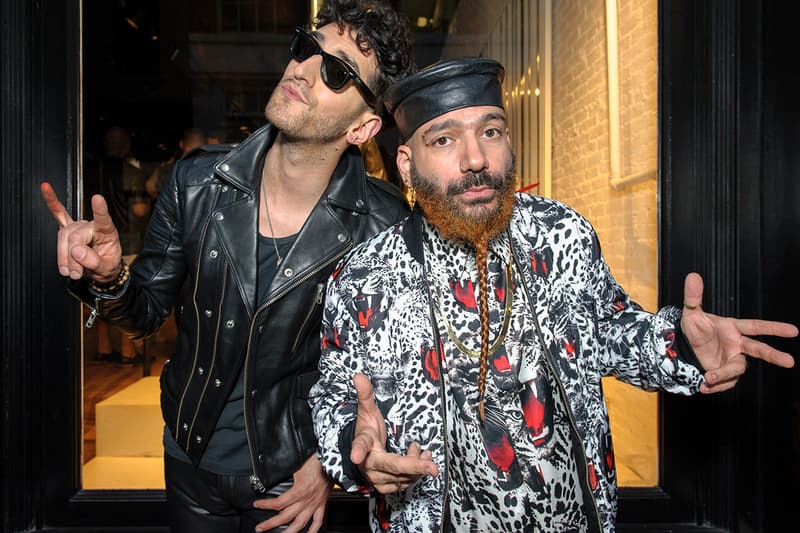 1 of 6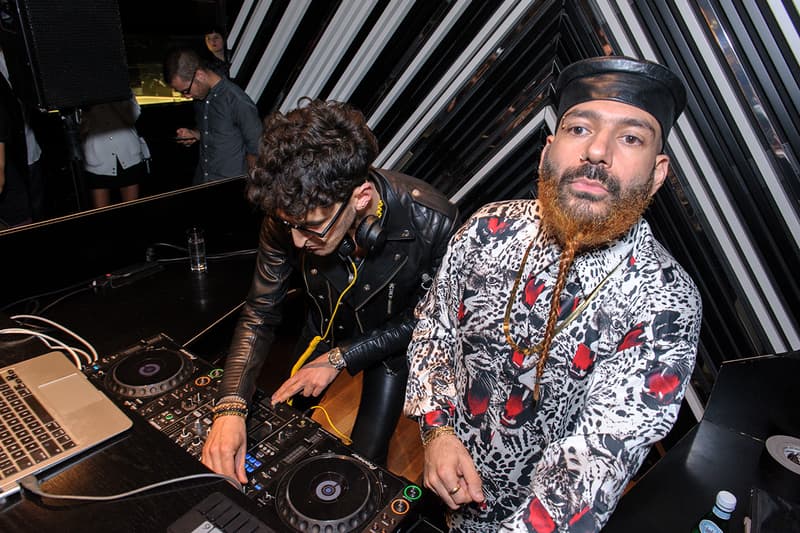 2 of 6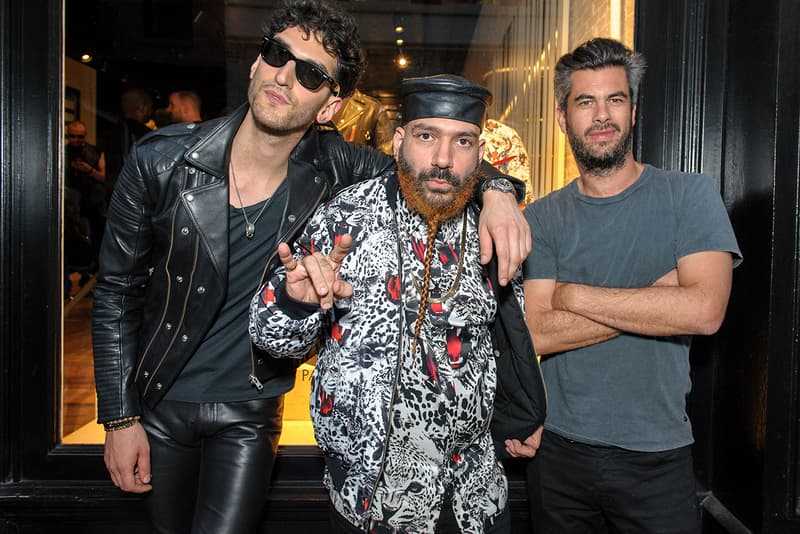 3 of 6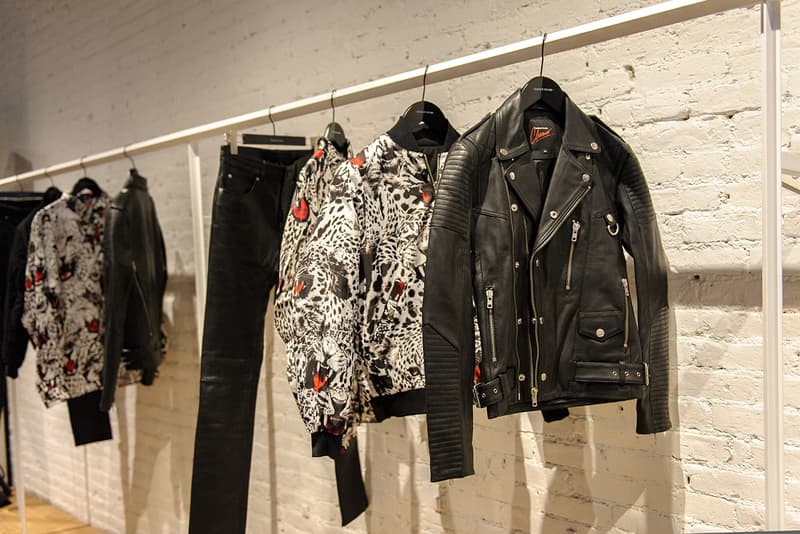 4 of 6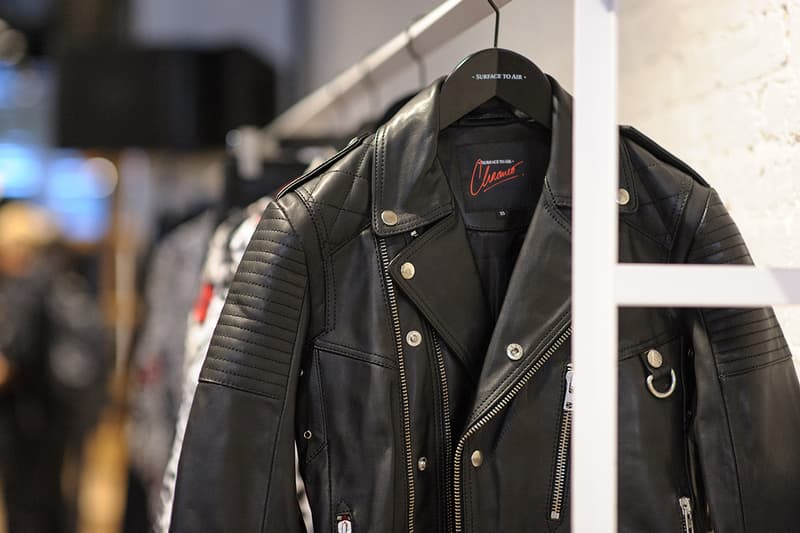 5 of 6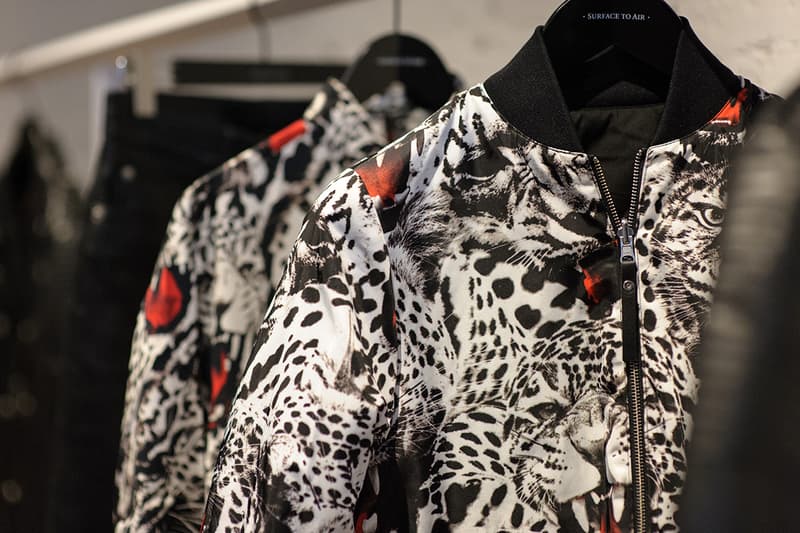 6 of 6
For Montreal duo Chromeo, the end product of the collision between music and fashion has been realized with their capsule collection under Surface to Air. Although initial discussions, ideas and sketches have been traded over the course of the last seven years, it was not until this past September that musical duo Dave One and P-Thugg, also known as Chromeo, were finally able to release their four-piece collaboration in conjunction with good friend, and Surface to Air fashion director Jérémie Rozan. The timing of the release, right before the band's highly anticipated Central Park show could not have been any better as Chromeo continues to reap the fruits of their labor during a year that has featured widespread success. We recently sat down with Dave One to discuss the collection, which features two distinct pieces designed in alignment with his style direction, and the other half of the collection featuring two pieces designed in alignment with his partner P-Thugg's respective direction. Read more about how the project came to fruition below:
You've been working closely with Surface to Air for a while now. What made you decide to drop the capsule collection now?
Well with fashion production actually takes forever. Not exactly like in music where you can finish a song and put it up on SoundCloud the next hour. Here we had to wait to get samples, make modifications, get more samples — we wanted it to be just right. But we felt like September during NYFW right before our Central Park show was a good moment, too. It's been a long time coming but our profile feels bigger with this album, thankfully, so it worked out.
What is the core message behind the collection?
Go all out. If you've got an item that defines your personal style, push it to the limit. Got leather jackets? Match 'em with leather pants. Like crazy baroque prints, match jacket and shirt. No such thing as bad taste when you own it — kind of like we did with the '80s funk sound when we started Chromeo. Another idea was that the pieces are unisex: we designed Pee's silk blouse with a female customer in mind.
Stylistically speaking, how does your new album, White Women, correlate with your Surface to Air collaboration?
It's just the most thorough, across platforms collab we've done with them. They set the tone for the album by directing the teaser video, they came up with the White Women as brides concept, the artwork booklet is the most conceptual and fleshed-out we've ever done… so it was only right that we keep this interdisciplinary thing going with the capsule collection.
Dave One, what made you decide to go with a leather motorcycle jacket for your part of the collab? P-Thugg, why did you go with panther-print for your outfit?
I always wear moto jackets on stage, it's kind of a trademark at this point. No brainer. And Surface to Air are known for their leathers, so that was the starting point. Except that I wanted to make mine over the top, with all kinds of zips and padding. On some real Judas Priest ish. For Pee, we wanted to take two of his fashion obsessions: Versace prints and African dictators, and somehow combine them. The result also has a streetwear feel… it's obnoxious in all the right ways.
What is the difference in creating a song and a fashion piece?
Well in our case it's very similar because like fashion designers, we start by looking for inspiration in the archives: old records, forgotten bargain bins, random dark corners of iTunes. And then we work on recontextualizing and modernizing. But we're open about the fact that there are starting points; we don't believe in creation out of thin air. We make musical mood boards — playlists, really — before each album.
Have you always considered yourselves to be fashionable?
We've always had some kind of individual style, we're characters. We don't care much about being fashionable – we have our uniforms, our looks.
How did you like this year's NYFW? (What your favorite fashion show you've attended this year?)
We didn't go to any shows. Sometimes we'll go support friends or people we like — the En Noir's or the HBA's — but long lines and VIP seating aren't really our thing. I'm perfectly happy to watch it all unfold on my laptop or my IG feed.
Any future projects within fashion?
For sure… we just can't reveal them yet.
What can we expect from your ongoing 'Frequent Flyer' tour?
The most accomplished version of our live show thus far. We've worked hard on it. We designed an all-chrome stage show by teaming up with a crazy French contemporary artist. Playing live is how we've built this band's career, so it's something we take very seriously.
From a fashion perspective, how has your style changed over the years?
Remember the Kanye interview where he gets asked what he thinks when he sees old pics of him and he answers "kill self"? That's how I feel. My shit was so off point up until like 3-4 years ago. But you know, it's like music: we were learning as we went along. When I zeroed in on what really works for me I kind of just perfected the uniform, which is what I think men should do. The way it evolved is that I wear less suits and more bikers, more rock 'n' roll accessories, more over the top skinny pants and boots. If I wear a tux jacket now it's with ripped up jeans and a tee, or like a messy untucked button-down. I'm a little off the suit thing, I think cats were wearing 'em too much a couple of years ago and they never fit right so it just looked like a bunch of used car salesmen parading around as musicians and DJs. Got played out (and also insulting for used car salesmen). Pee changes looks every album, which is another classic thing for a musician. You can earmark the points in the career by the musician's look: I know what jewfro and harmonica Dylan sounds like as opposed to big hat Dylan, as opposed to eyeliner Dylan. Or long hair and beard Lennon as opposed to teddy boy Lennon. Pee's shit was a little nervous at first when he had the reggaeton beard but everything works on him. Last album he was on a Peter Tosh afro-centric militant wave and now he's full on Guy Fieri meets System of a Down with Harley Davidson prints, piercings and DC shoes. He's out of his mind. We're here to entertain at the end of the day, let's not forget that.
What is it about Surface to Air that aligns with you personally?
From the jump, they saw us as characters. Back when Pee and I were still somewhat shy and conservative, Jeremie was always like "nah you guys are a Jewish dork and a Lebanese bodega clerk, let's have you deliver pizza" and it worked. It was funny and it built the Chromeo humor. But because Surface to Air also has that deeply engrained French good taste gene, it was never crass and always had an artsy dimension. Like when we shot the Fancy Footwork album cover and they came up with the idea of getting Harri Peccinotti, the dude who photographed all the Pirelli calendars in the '60s. So in a sense, Surface to Air helped us forge the highbrow/lowbrow aesthetic that now defines us.
Best-dressed person in the music industry?
Hmm, Jamie Hince from The Kills? He's got the trophy to prove it doesn't he? Let's see, who else. Theo always kills it. My boy A$AP Nast always kills it. All the A$AP dudes though: Bari, Lou, those guys are always on point. Young Thug is insane… all these new Atlanta cats are phenomenal. Let's not forget twigs, she should get a royalty every time girl gets a septum ring. Same with Yung Lean and the Sad Boys, they killed the bucket hat plus Nike Dri-FIT combo. My girl Ioanna from IO Echo is phenomenal as well. Venus X, that girl should be on billboards all over Times Square. As you can see, there's a bunch and they're all over the top characters. To us, that's what counts.