Skepta Speaks on the Commonalities Between Grime and Dancehall, and Teaming Up with Virgil Abloh
Skepta is at the forefront of grime and he's made a name for himself beyond the borders of his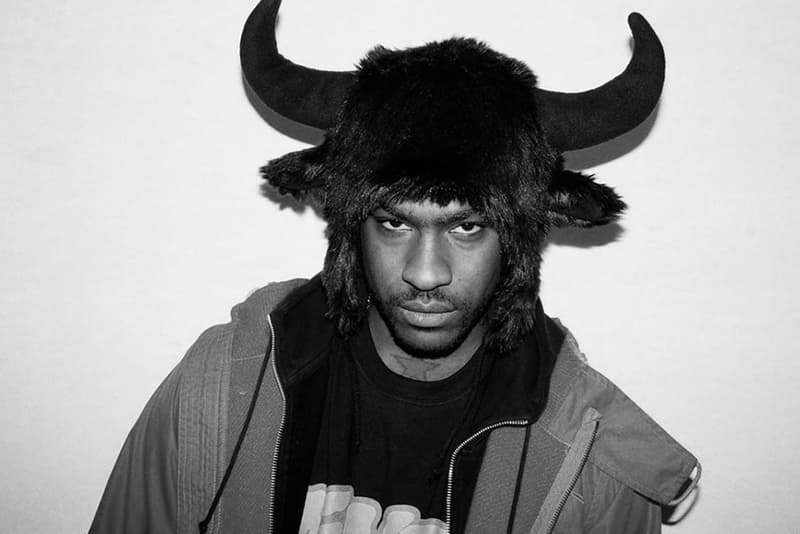 Skepta is at the forefront of grime and he's made a name for himself beyond the borders of his hometown of Tottenham, England. Captivating listeners with his unique sound, Skepta continues to push the Boy Better Know label, culminating collaborations with fashion designer Nasir Mazhar on a soundtrack for London Fashion Week, while works with Virgil Abloh, Diddy and A$AP Bari continue to show his trajectory into the U.S. market. At the end of this month, Skepta and Boy Better Know are going head-to-head at the Red Bull Culture Clash against A$AP Mob, Rebel Sound, David Rodigan and Stone Love. Prepping for battle, Skepta and BBK recently ventured to Jamaica to learn firsthand the art of sound clash. HYPETRAK caught up with the London MC to learn about his trip and the similarities between dancehall and grime. Skepta also provided insight into the growth of grime and the barriers between British and U.S. hip-hop. Rounding out the conversation, the rapper lets us in on the inspiration behind his latest club anthem "That's Not Me," candidly speaking on his meeting with Virgil Abloh at Paris Fashion Week. Enjoy select excerpts below and head to HYPETRAK for the full interview. Stay tuned for this year's Red Bull Culture Clash, set to unfold on October 30, 6:30 p.m. GMT at Red Bull Culture Clash.
What were your initial thoughts on Jamaica upon touch down?

You have to understand, with grime music, how we emcee, how we approach the music, how we rewind the track, the whole style comes from Jamaican dance culture. So we've grown up listening to all those kind of artists anyway. This trip was extra special for us because we were like "wow, we're going to meet people that we've watched on YouTube for years." Also, much of British youth culture, our slang and demeanor is inspired by Jamaican culture. It was an incredible experience going with Boy Better Know.

For a lot of British artists, "success" is determined by their popularity with the U.S. market? What do you think of this connotation?

"That's Not Me" really blew up, it's getting rewinds without me even being at raves. I'm getting drunk in London and my song is getting played in New York. So I'm wondering, what do these people see in grime? After catching some buzz in the U.K., a lot of rappers will move to the U.S. and embody the so-called "rapper lifestyle," but the money they make is never that much so they end up looking stupid. The move to the U.S. is initiated because we grew up on Biggie, Tupac and so on. This is where we get lost training our fantasies. I fully know who I am in this world. When I'm in the States, I'm fully kitted in Air Maxs, tracksuits and a curved peak. I come through with my Sports Direct and JD Sports swag. I'm looking like some ASBO kid and shocking people.

I want to spread my culture and have people accept grime as just another form of hip-hop. In the U.S., people who live in the West Coast might not be into the same music as those in the Midwest as they're from two different places with different accents. The commonality is the hardship they're both facing, and they have both found ways to express that. London is another place with a similar story. I used to think we're a defect in hip-hop with our different accents, but now people try and figure out what I'm saying, it intrigues them.

How did you end up collaborating with Virgil Abloh?

A while back, someone tweeted saying "Oh Virgil's biggin' you up. He's trying to jump on the grime hype" then Virgil retweeted with a blog link saying "been supporting since 2003/2005" or something like that, so grime isn't a new thing to him. I looked at the link and was like "Rah! This guys actually knew about grime from back in the day."

I met Virgil in Paris during Fashion Week. It took me ages to get into the party and I thought this is bullsh*t. Then when I finally got in, I saw A$AP Rocky, the DONDA crew wildin' out on stage, and that's not my style. I just stood in the corner of the club for three hours with one drink just observing. I only had one drink because it took me half an hour to get a drink from the bar! Then Virgil started DJing and played "German Whip." I couldn't believe it! I could see all these fashion heads losing their shit over my friend Meridian Dan's song. Me and Virgil got chatting, and he was telling me about how I can bridge the gap between America and England, since our music is both at the same tempo. At the level he's on, it was so positive and refreshing to talk music with him. He really powered me up and I walked away inspired by his words. I have a lot of respect for Virgil, he cares about the culture and enjoys discovering new sounds.