A$AP Ferg Speaks on Young & Reckless Collab, Ralph Lauren, and Relaunching His Own Brand
A$AP Ferg connects with Los Angeles brand Young & Reckless for an exclusive capsule collection.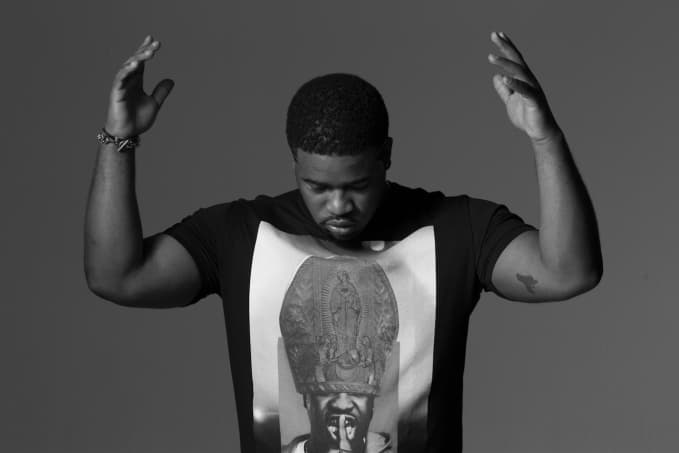 A$AP Ferg connects with Los Angeles brand Young & Reckless for an exclusive capsule collection. Consisting of T-shirts, long-sleeves, hockey jerseys, and a bulletproof vest, the selection offers a broad array of styles with Ferg's own signature flair. Speaking on the direction of the collaborative effort, A$AP Ferg simply states, "I just wanted to contribute a sense of my style and fashion." Emphasizing his interests for fashion in general, Ferg attributes much of his enthusiasm to the work of Ralph Lauren, speaking candidly of what he has learned from the American designer. Also mentioning the relaunch of his own brand, Devoni, Ferg covers a variety of topics on the culmination of his recent collaboration and his personal inspirations. Read the full feature over at Complex Magazine and look for the A$AP Ferg x Young & Reckless collection to be available first on October 4 at all PacSun stores as well as its online store.
How did the collaboration with Young & Reckless come about?
Drama, who owns the company, actually hit my people up. He's been hitting my label and my manager up for a long time, even before we got a chance to meet each other. When I went to L.A., I was finally blessed with the opportunity to meet him. He's a great guy, and he has a dope team around him. I had seen all the collabs he did with different people, like Cassie, and I just thought it was dope. Then I started noticing how many people were wearing Y&R, but I never thought there would be a real fashion purpose. I just think that when people wear Y&R, it's because they can connect with the artists who did the collab with them, and that's what I wanted to bring to the table.

What was your inspiration for the collection?
I just wanted to contribute a sense of my style and fashion, because it just hasn't been done. Drama and I agreed that it would be dope if I did a capsule collection, because this started off with just a couple of T-shirts. Eventually, I said, "If I'm gonna go, I'm gonna go hard," because I don't know how to settle for one small little contribution.

So we did the vest, my signature bulletproof vest. It's a purple camouflage vest, and it's dope. It has Y&R and Trap Lord on it. We also did a bucket hat, which on one side is camouflage, and if you flip it, inside, the other side is straight black. I tried to put some 3M material on the side, so that when you flip it out, it's 3M. We got a bunch of T-shirts that we did, dope T-shirt ideas with different logos. It's a collage shirt that I did that takes you back to my first album.

When you look inside the book, it's a collage of different parts of my face, which is inspired by Birdman. If you watch the "What Happened To That Boy" video, you got his earring shining, then you got his grill shining, so I kind of remade that. That's what inspired the T-shirt. So I guess it was a collage of my life and all my inspirations that I brought to the table. I plan on keeping this marriage going with them and with PacSun, because they are really cool people to work with.

You talk about traveling around the world and meeting up with different designers. What's one of the most valuable things you've learned from a designer?
Well I've read Ralph Lauren's book, The Genuine Authentic, and I just remember one thing. It doesn't only pertain to clothes, it pertains to everything in my lifestyle. He got shut down a lot of times. He started off working at Brooks Brothers, and then he quit Brooks Brothers to sell ties, because he saw a void that needed to be fulfilled. I guess Brooks Brothers wasn't making fat ties, so he started off selling the ties.

Then he had seen someone bootlegging the same ties as him on the streets, right next to Bloomingdale's or something. He felt like his whole world was crushed. Long story short, I think Bloomingdale's called him up and said, "We need your ties," and I guess that's how he got his first shot. He started selling his ties in Bloomingdale's. But then everybody started bootlegging his ties. He looked into doing more things. He pushed the envelope, because everybody didn't see his vision, or he was a workaholic, the vision was so clear to him; he didn't let up.

He'll sit with his tailor, beating him on the head until he gets the right cuts. He used to get into these arguments with kis tailor and all of that. That's how I am, because I'mkind of relentless when it comes to my vision and when it comes to putting it out to the world. If it even goes a little off, and somebody else does it the way I had it in my head, I couldn't forgive myself for that. They'll mess around and change the world because their vision came out the exact way it was in their head. I learned that from Ralph. Go for it, and don't half-ass.