D'Wayne Edwards Discusses 10 Years of the Jordan Melo 1.5
D'Wayne Edwards sits down for a detailed interview with Complex about his stint as Jordan Brand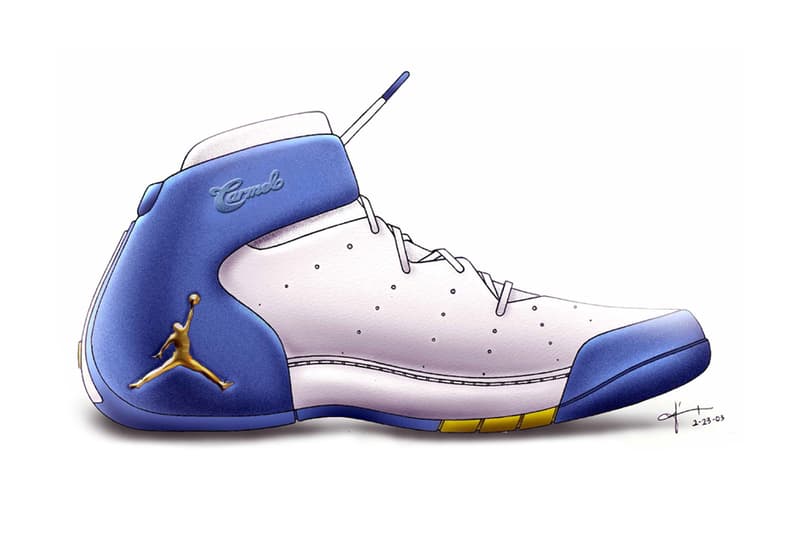 D'Wayne Edwards sits down for a detailed interview with Complex about his stint as Jordan Brand design director and his notable hand in the Carmelo Anthony franchise. He has since started the Pensole Footwear Design Academy in Portland, Oregon where he inspires youth to pursue the passion of designing quality, progressive footwear. Having designed Carmelo Anthony's first five sneakers in his signature series, the retro-ing of the Jordan Melo 1.5 marks the 10-year anniversary of the signature line. D'Wayne explains the importance of design aspects and how education is the key to longevity in the footwear industry. Peep the full interview here and be on the lookout for the Jordan Melo 1.5 in stores now.
The Jordan Melo 1.5 is hitting stores again. How does that feel to have a shoe you designed be retro'd?

It's actually funny, I was up at Jordan Brand a few months ago when I found out. I was over there visiting some of the old designers and they were like, "You know they're bringing back the [Melo]1?" I didn't even know it had been 10 years. I didn't even think about it like that. I didn't even know they had plans on bringing it back or celebrating a 10-year anniversary.

Now that your're an alumni of the Nike design team, what's your relationship like with the Jordan Brand?

Jordan Brand emailed me a few months before because they were doing a history of the Jordan line. They were doing the display and needed some info. They actually didn't have samples that they needed and I had them. I was there dropping off a lot of Melo's game shoes because they didn't have them in archives. It's just cool man. I never really thought about it. There's little bit of a flashback to when I used to design for Melo, where I would watch games differently. Back then, I was just watching him, I wasn't even looking at the other nine guys on the court. It was kind of cool to just flashback a bit and watch him play in the shoes.

As a designer, I could imagine you would have to watch every game differently, watching his moves, style of play, etc. as opposed to just enjoying the game?

Yeah you just have to watch the games differently. 'Cause back then I was just really trying to understand who he was as a ball player. How he moved, what his needs were and that type of thing so it was interesting. I don't watch games like that anymore. So now I'm just watching it, actually enjoying the whole game.