Jack Stocker On His Minimalist Sneaker Study Exhibition
Jack Stocker has created a bit of a buzz for himself with his series of prints dubbed The Minimal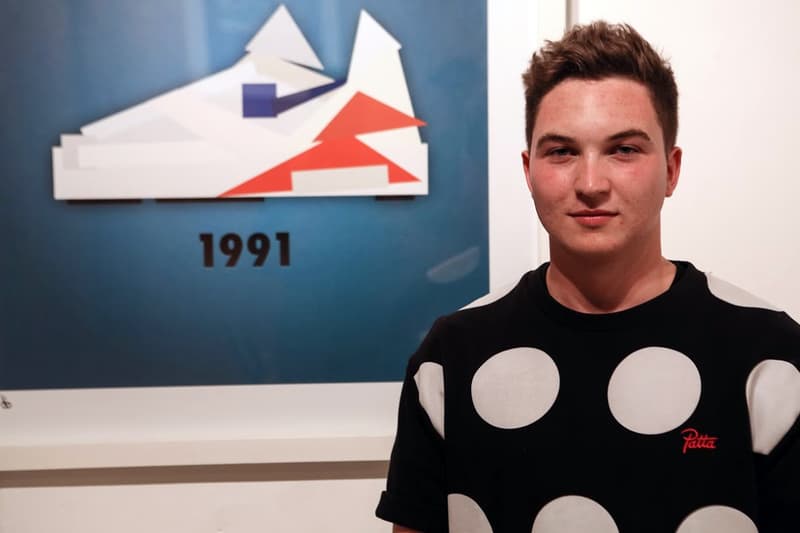 1 of 7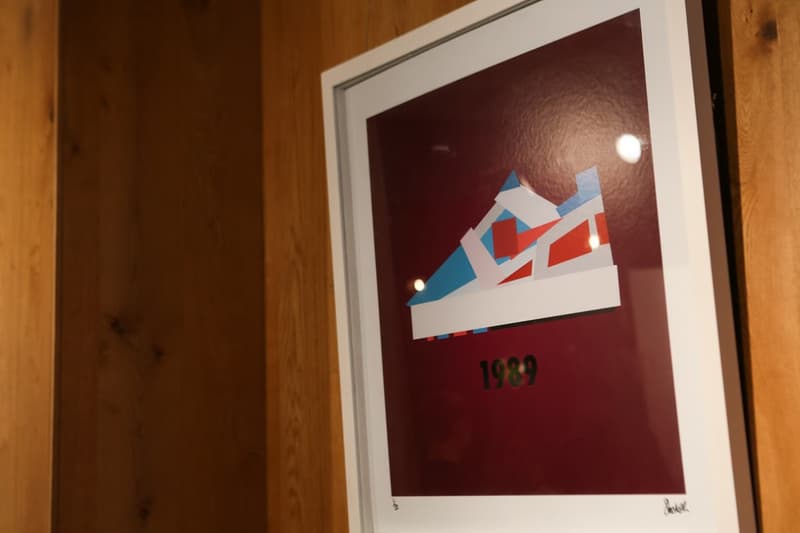 2 of 7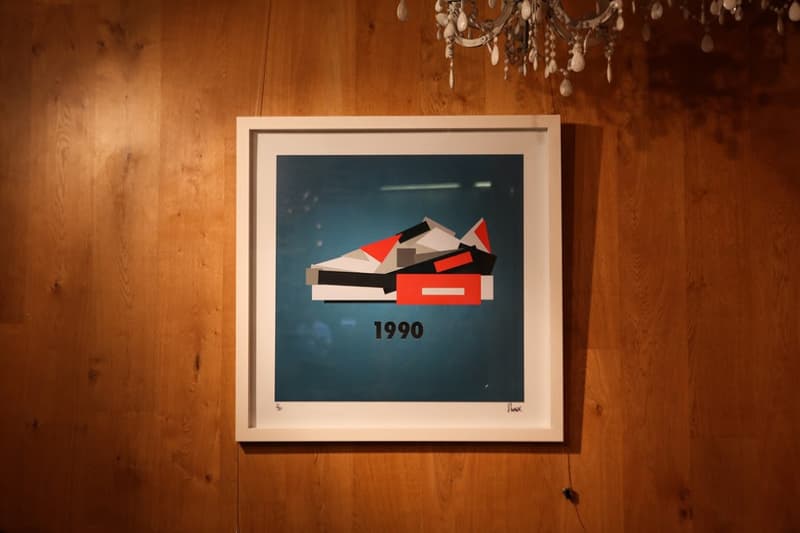 3 of 7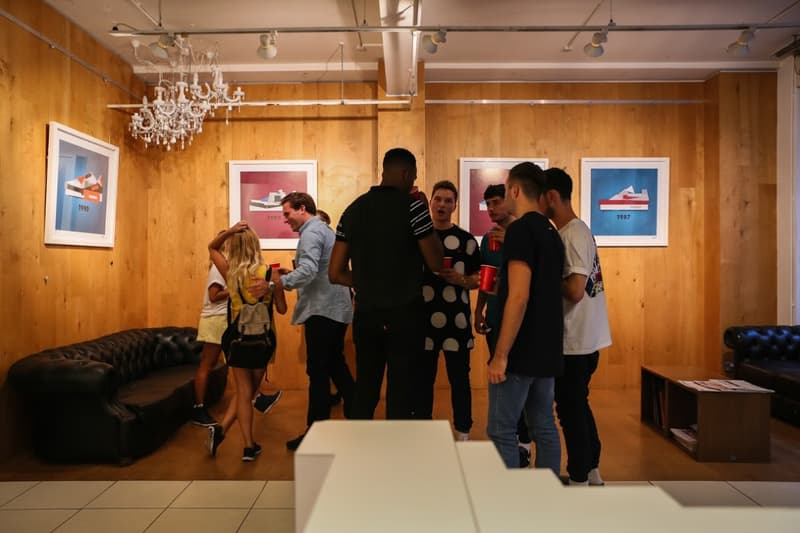 4 of 7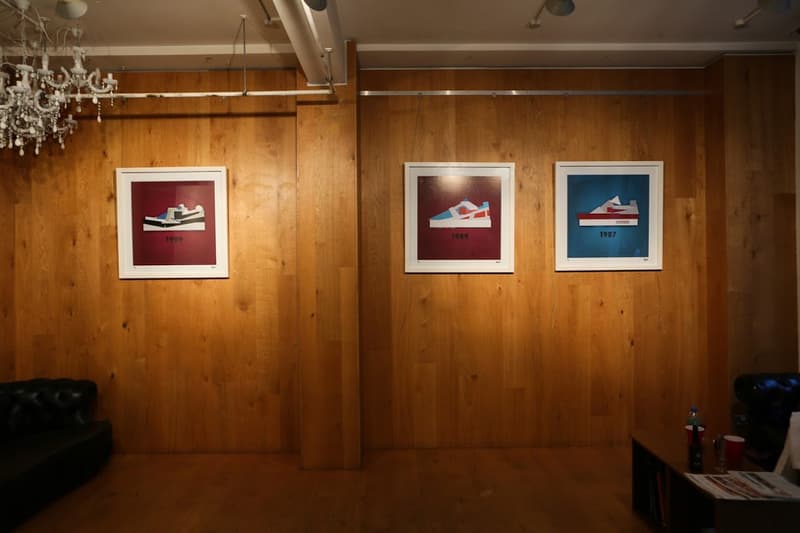 5 of 7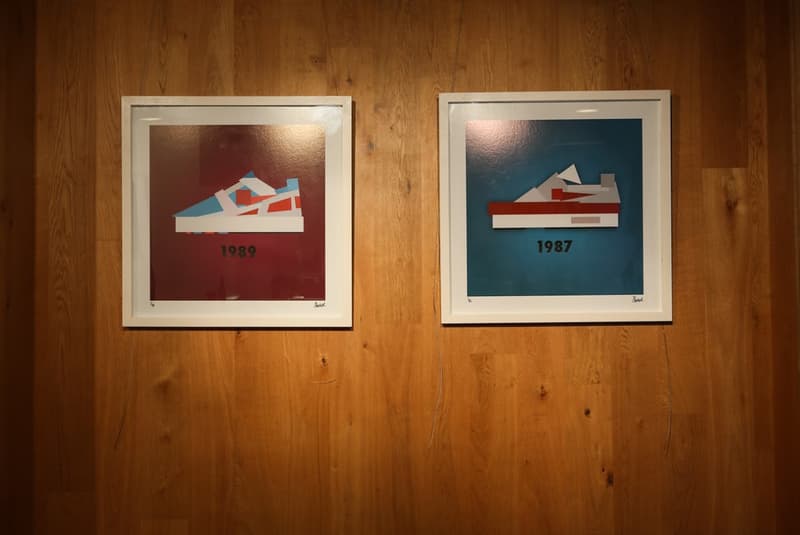 6 of 7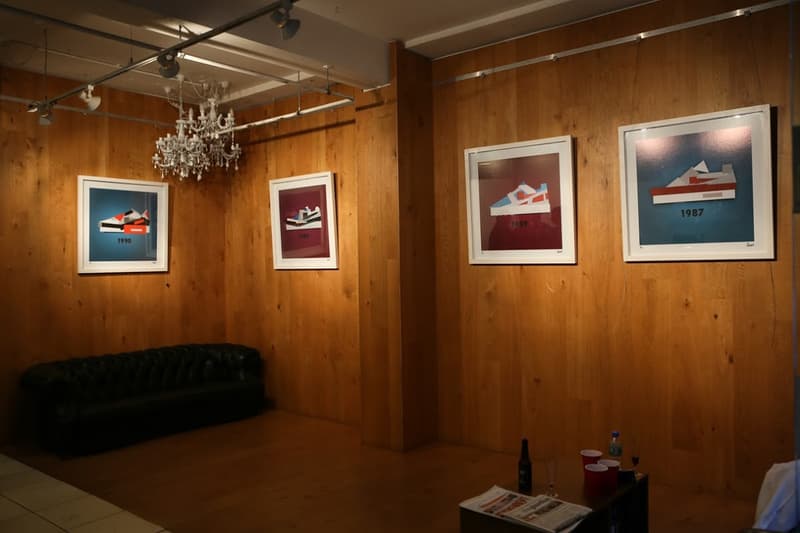 7 of 7
Jack Stocker has created a bit of a buzz for himself with his series of prints dubbed The Minimal Sneaker Study. An avid sneaker fan, Stocker has re-envisioned some of his favorites in his signature minimalist style including classics like the Nike Air Max 1 and the Nike Air Max 90. We caught up with the young artist during his exhibition in London to discuss his art, his fascination with sneakers, and his plans for the show.
Can you introduce yourself?
My names Jack Stocker and I'm an 18-year-old all-round art student about to start an art and design course at Brighton and Hove City College. I've always had a natural interest in art, design, streetwear and more specifically sneakers.
What was your original fascination with footwear?
I guess my first fascination of sneakers started when I was 8 or 9 and that would have been seeing people around me with sneakers that really stood out and how they were always able to keep them fresh. I've always been a collector, no matter what I was interested in I would always collect everything and I guess the main thing that I latched on to from a young age was sneakers.
What's your current work flow like?
At the moment because I'm on a break between switching colleges, it's up to me when I want to create something so right now it's very organic and chilled. I am constantly thinking of new ideas and ways to express what I enjoy and see & trying to portray that in ways that haven't been done yet.
What was the concept behind this theme?
It was after researching other artists and designers I decided that I just wanted to create what I enjoy in my own style, and that was to keep it simple and minimal yet effective. I didn't want to be just another illustrator that creates their chosen shoe in a 'cartoon' style, although I appreciate it massively, I wanted to create something different that stuck out. My approach was to really dissect and take apart all the basic elements of a trainer and illustrate it back using only simple and basic shapes.
What are your plans with the show/concept?
The Nike illustrations being exhibited have been released as limited prints in a run of 30 available to purchase from jackstocker@bigcartel.com and I've recently been illustrating other brands such as ASICS, New Balance and Saucony. I'm hoping to release a series of limited prints for the ASICS illustrations shortly.
Instagram, Flickr & Twitter @FRESHLYSTOCKED