Aaron Levant Introduces the Launch of Agenda Las Vegas
After 10 years, it's safe to say that Agenda has positioned itself as one of if not the premiere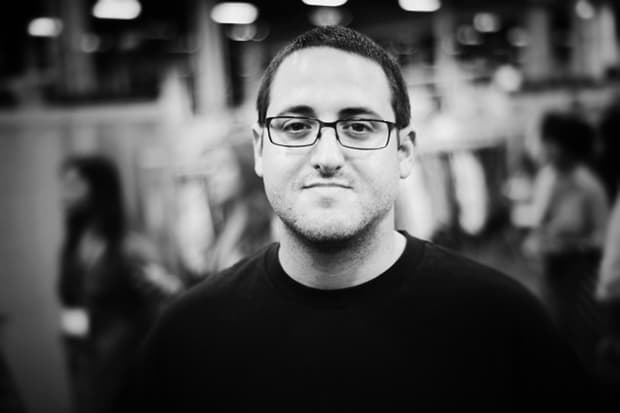 After 10 years, it's safe to say that Agenda has positioned itself as one of if not the premiere street-centric trade show. After two successful stops in both New York City and Long Beach this year, next up for the Los Angeles-based outfit is trade show mecca, Las Vegas. Founder Aaron Levant has done his fair share of helping grow and promote a culture that affects a massive demographic, and their expansion into Las Vegas represents another milestone. Without a unified place to gather, many brands would struggle to engage the large audience that has come to walk Agenda's various outlets. We caught up with Levant ahead of next week's Agenda Las Vegas as he goes on the record and discusses the importance of a Las Vegas stop, how it differentiates itself, and of course education's role in our industry. Agenda Las Vegas will take place on Monday, August 19 and Tuesday, August 20 at the Sands Expo at the Sands Expo at the Venetian|Palazzo.
Why is Las Vegas an important stop for Agenda?
Everything thing we've ever done at Agenda has been based on customer demand. We've been toying around with the idea of Agenda in Vegas for awhile now. Over the years, our customers have asked us to bring our style of show into the Vegas marketplace. We could have come into the market and launched as AGENDA on our own, but the timing didn't feel quite right… until now. We've banned together with our peers to form the Modern Assembly, which is a strategic alliance with MRket, Capsule and Liberty. Each show independently "owns" their own space. Banning together and dispelling the myth and competitive nature between trade shows of yesteryear, we're able to offer our retailers/brands the best show by co-locating, cross-marketing and housing over 2,500 of the best brands under one roof at the Venetian/Sands Expo.
How do you view Las Vegas in the grand scheme of the "trade show" world?
I've been going to Vegas trade shows for almost 15 years now. It's always a fun time and everyone heads out there. It continues to be a dynamic platform catering to a truly global landscape. Over the last few years, I've witnessed the decline in Vegas being referred to as a "writing" show. As the Vegas show dates tend to be the tail end of the show season, the timing makes it challenging for both retailers and brands, but the importance of the show is still there.
With several different shows on the go, how do the accompanying activities help the overall trade show vibe out?
Agenda's number one focus is to provide our clients an optimal business platform to write orders and keeping it business-focused. Our inaugural show in Vegas marks one of many firsts. This show we'll be bringing a unique experiential feel on top the business aspect with custom on-site activations. We're proud to introduce the "Grenco Carnvial" crafted by mastermind Dr. Romanelli along with the likes of Undefeated, CLOT, SSUR, Snoop Dogg, Claw Money and more. Other on-site activations include Hurley's Printing press, screening live will be legends Craig Stecyk and Tim Hendricks, while exclusive art installation by Caviar Cartel (SSUR) will be one of many installations. We'll also be hosting HYPEBEAST's photo studio on the show floor. All of which lend to the accompanying activities making Agenda a three-dimensional lifestyle show.
The launch of Agenda Emerge took place last show in Long Beach. What's the importance of an educational event like this?
The importance of bringing an educational platform like Agenda Emerge to the public serves as a tool to foster growth of the next generation of creatives and entrepreneurs in our industry. Sometimes I take for granted the access we have to the industry's leaders, brand founders, directors and creatives. Agenda Emerge provides insider insight with exclusive knowledge in a face-to-face format. Beyond what can be scrolled on blogs, the presentation of the information in this format is priceless. Our goal is to help provide a platform to help grow the industry, support the existing brands and assist in providing first-hand tools to new emerging brands.
Any last words?
I always get asked the same two questions, especially over Instagram. I'd like to formally answer… "How do I get into Agenda?" and "Is Agenda open to the public?" Agenda is a business to business show and not currently open to the public, but there are plans for consumer-facing events in the works produced by Agenda, including the expansion of Agenda Emerge which is slated to take place four times in 2014. So stay tuned.
Agenda Las Vegas
Sands Expo at Venetian|Palazzo
201 Sands Ave.
Las Vegas, NV 89169
United States