Tyler, The Creator's Mountain Dew Ad Pulled After Racist Charges
The shaky relationship between corporate brands and rap artists continues. After Rick Ross caught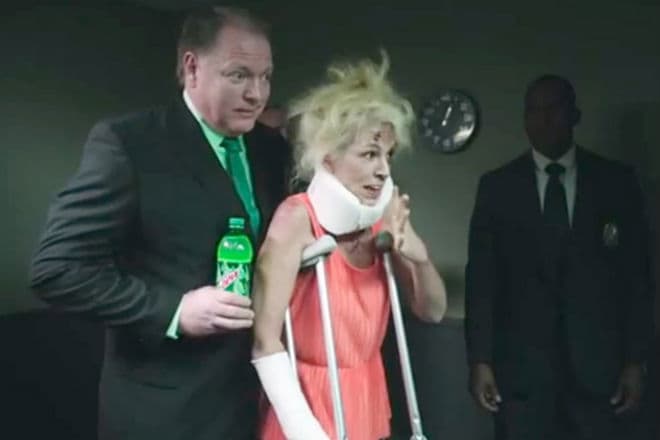 The shaky relationship between corporate brands and rap artists continues. After Rick Ross caught heat from Reebok, Tyler, the Creator's latest Mountain Dew ad starring Felicia the Goat has been pulled after racist charges. Social activist Dr. Boyce Watkins charges PepsiCo-backed soft drink company with using harsh racial images "to appeal to the black male demographic" in his Your Black World post "Mountain Dew Releases Arguably the Most Racist Commercial in History." Furthermore, Jen Ryan, a spokeswoman for PepsiCo, said the company was alerted on Tuesday by its consumer relations team that some people found the ad offensive.
In the 60-second spot, which was directed by Tyler under his Wolf Haley alias and debuted last month, a battered waitress on crutches is urged by an officer to identify a suspect out of a lineup of black men. Felicia the Goat, voiced by Tyler, is included in the lineup, making threatening remarks to the woman such as "Ya better not snitch on a player" and "Keep ya mouth shut." PepsiCo Inc., based in Purchase, New York, apologized in a statement and said it understood how the ad could be offensive.
"We apologize for this video and take full responsibility. We have removed it from all Mountain Dew channels and Tyler is removing it from his channels as well."
What are your thoughts on this? Share below.