The Roots and Elvis Costello Announce Collaborative Album
The Roots and English singer-songwriter Elvis Costello have joined forces for a collaborative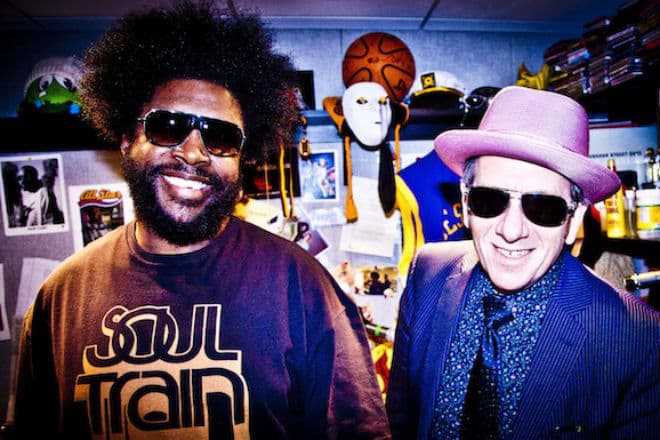 The Roots and English singer-songwriter Elvis Costello have joined forces for a collaborative album, titled Wise Up Ghost. Scheduled to arrive on September 7 via Blue Note Records, the full-length project was produced by Steven Mandel with Costello and The Roots leader Ahmir "Questlove" Thompson, and recorded at Feliz Habitat Studios and at Costello's Hookery Crookery Studios. While Questo noted back in January that this pairing was "love at first sight," he further states that it began as a single for Record Store Day and blossomed into a full LP.
"We had 13 or 14 songs, but then we said, 'Ooh! Wait a minute! Let's replace four of these songs with four better songs! And now we have the tightest 12-14 song collection out of about 20 songs that we made."
On the finished product, he explains: "I can just say that it is brilliant." The album also features a vocal contribution from La Marisoul of LA band La Santa Cecilia on a track called "Cinco Minutos Con Vos." The result promises to be interesting. Stay tuned.