Director Offers Insight on Earl Sweatshirt's "Earl" Video
Included in The FADER's April/May 2013 issue, they have chosen to highlight Earl Sweatshirt as a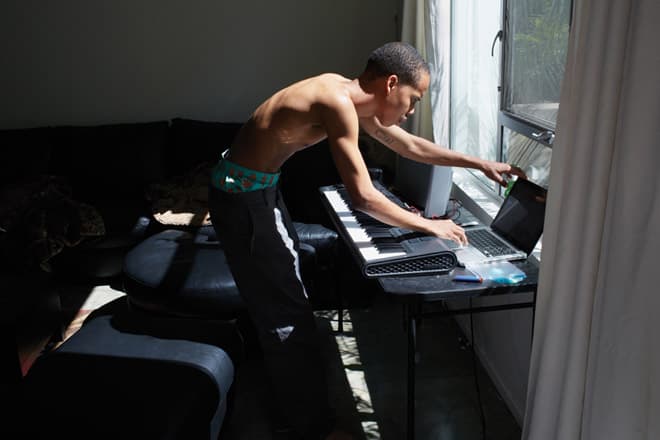 Included in The FADER's April/May 2013 issue, they have chosen to highlight Earl Sweatshirt as a part of their Footnotes series. This time around, the publication linked with Odd Future producers Matt Martians and Syd tha Kyd (The Internet) and video directors AG Rojas and Hiro Murai to get some insight on working with the young rhymer. Director AG Rojas had this to say regarding the "Earl" visual that dropped back in 2010:
When we shot it the week after, he was on time, he was committed and he did his performance right. By that time, Odd Future was starting to develop an aesthetic of super dark, funny shit, and I think the "Earl" video solidified that, but they didn't like the video when I showed it to them. Earl was into it, but Tyler didn't want to release it. He thought it was going to be this real cinematic thing, even though I used their cameras. I wrote to Tyler and said, Dude, this video is going to help you out a lot. I put it on my Vimeo and it blew up from there.
On the production side of things, Matt and Syd recalled this instance when they first linked back up with Earl in order to throw down "Chum":
We picked him up from a Ralphs down the road. He was buying burger meat and bread, looking like he was up to something stupid. It was funny, because you could tell he was doing that on purpose. There were kids in the Ralphs that were like, "Whoa, is that Earl?" So we were trying to leave as fast as possible. We took him back to our apartment and sat there and talked. He hadn't changed at all. If anything, he was more humble than before and a little bit taller.
To check out the feature in full, simply follow the below link to The FADER's website.
Source: The FADER