The Merging of Masculine and Femine Styles with Ms. Chitose Abe of Sacai
On a visit to Hong Kong for her Sacai pop-up store launch at JOYCE, we managed to sit down with the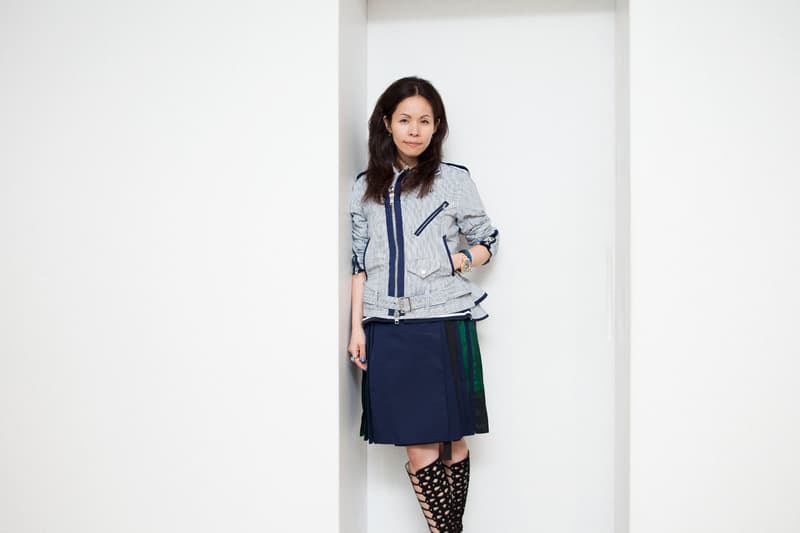 1 of 10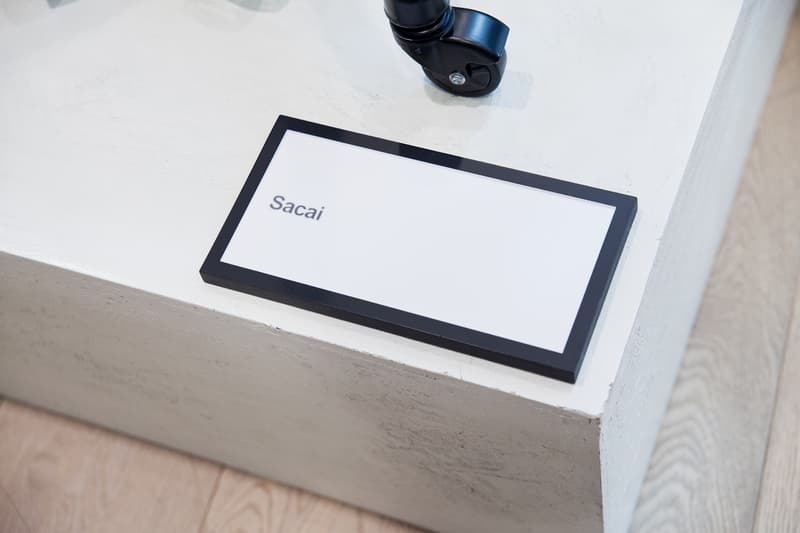 2 of 10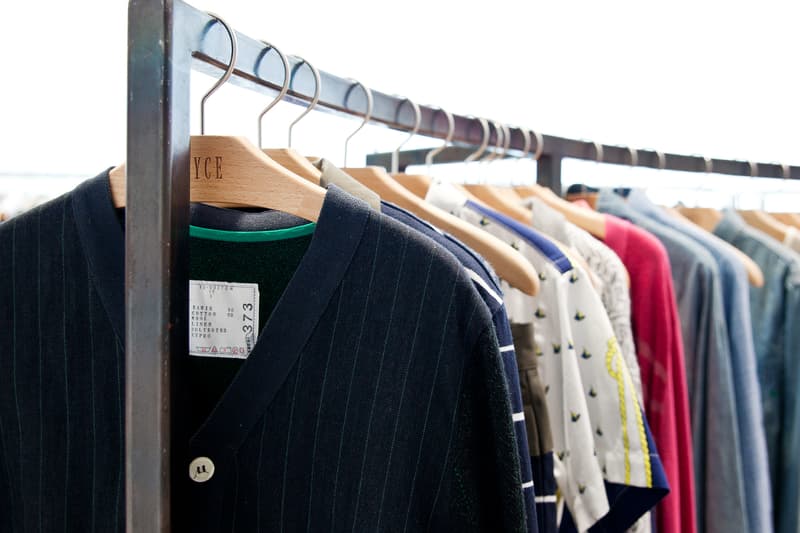 3 of 10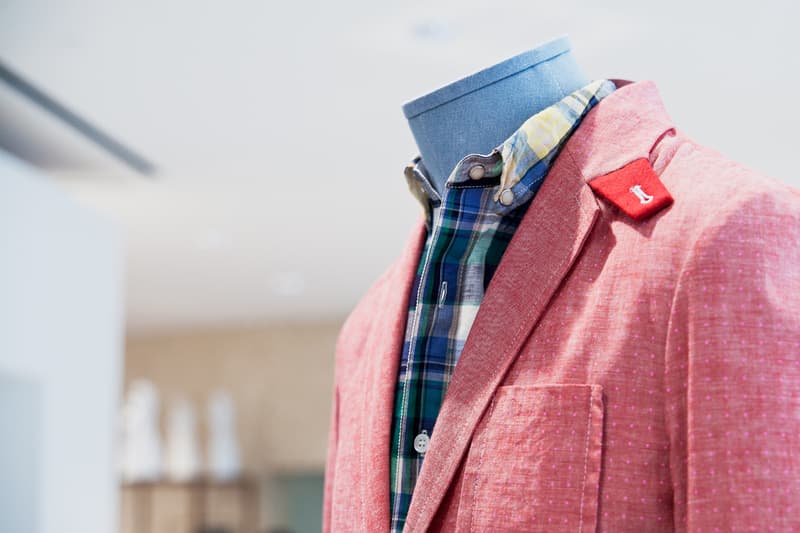 4 of 10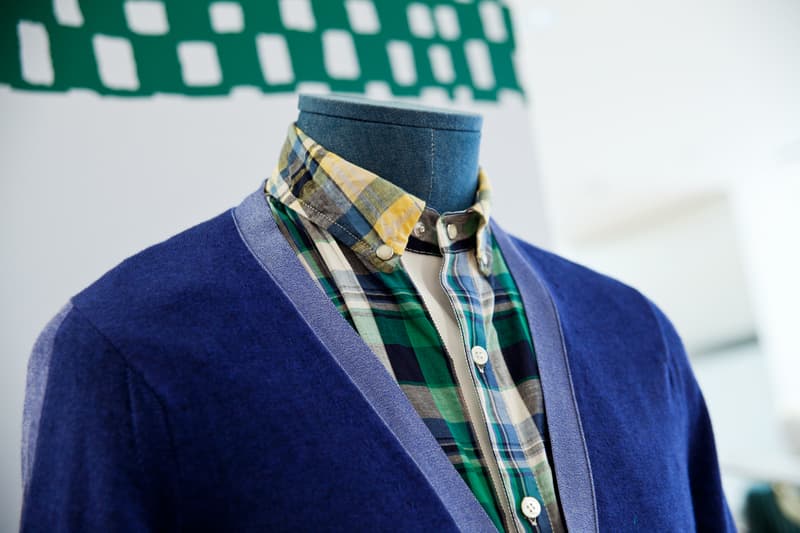 5 of 10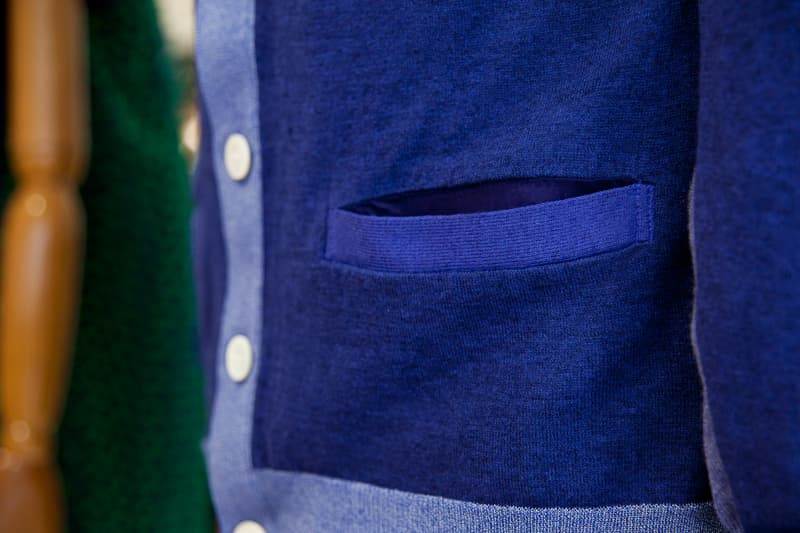 6 of 10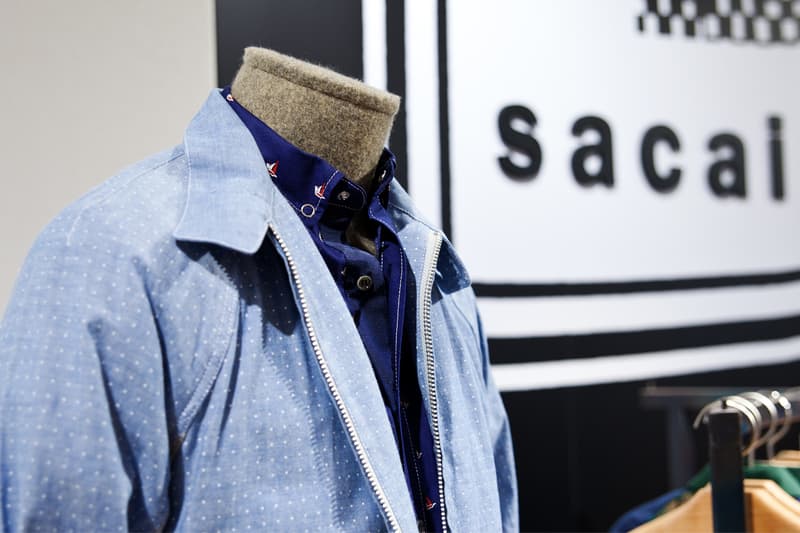 7 of 10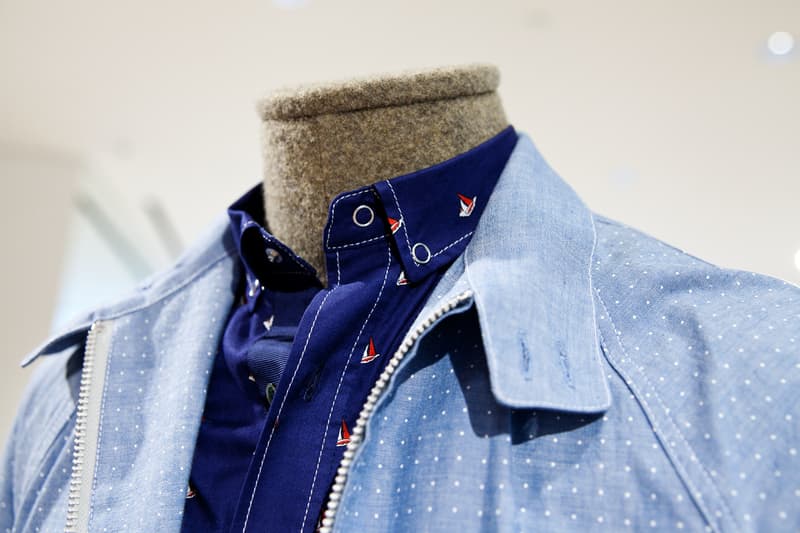 8 of 10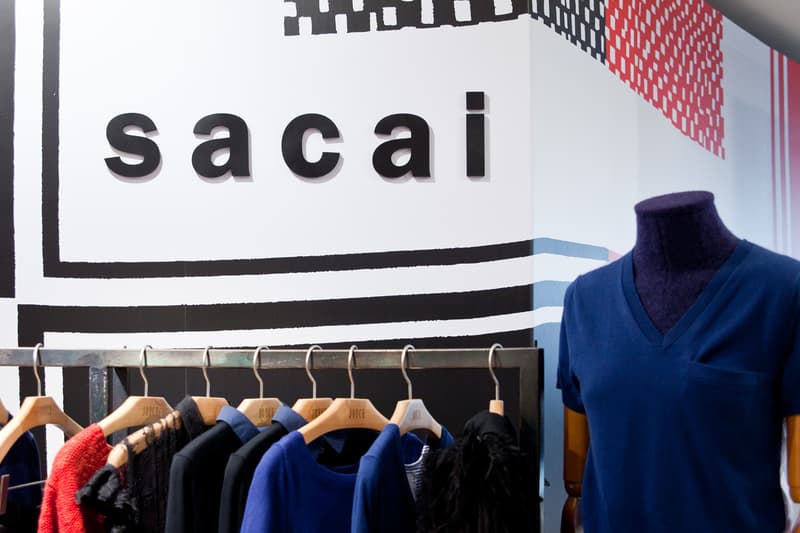 9 of 10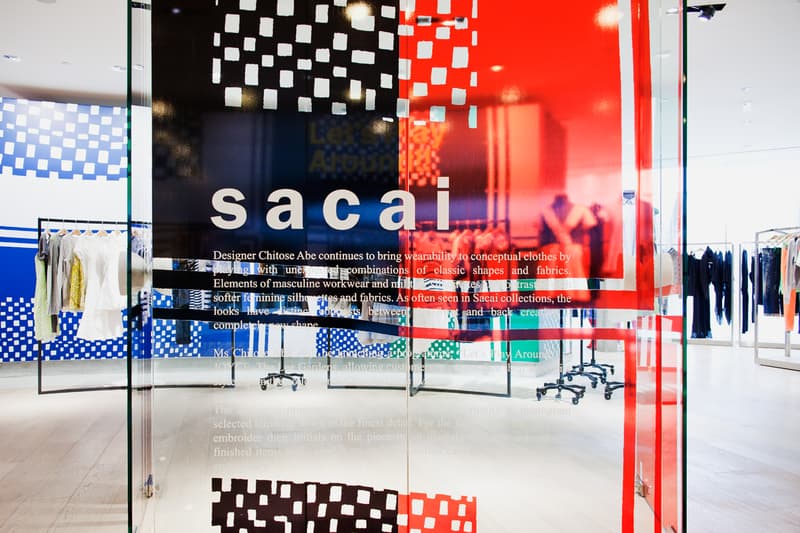 10 of 10
On a visit to Hong Kong for her Sacai pop-up store launch at JOYCE, we managed to sit down with the lovely Ms. Chitose Abe — Sacai's designer — to talk about how she approaches her peculiar direction of design. Quaint yet welcoming and oftentimes shy, Ms. Abe was quick to express her ultimate freedom in being able to conceptualize and construct her pieces for the Japanese-bred brand. From the age of 11, Ms. Abe maintained her youthful desire to dress people, turning what was once the playful act of doll dressing to a professional business that still holds the same whimsical approach. In addition to this, a constant and adamant strive to create something 'different' has prompted her to discover alternative ways of viewing style and clothes in general. One such epiphany was to blend menswear together with womenswear, and the efforts are shown through the outcome of something wearable. Like it or not, Ms. Abe designs for herself with an ability to let her mood and personal taste run the show — a refreshingly unrestricted take on life.
---
About design that can be appreciated universally, what innovation and design means to her & about mixing the two together…
I wanted to first talk about the design aspect. What is it about design that can be appreciated universally?
Like you were mentioning earlier, T-shirt and jeans are basic right? It's the most basic sign of expression. However, with my clothes I want to make you feel happy, rich — not money rich though. Instead, giving an experience to those who purchase my pieces.
What does innovation and design mean to you?
It's about mixing two things into one piece.
Can you talk about how you mix those two together?
I literally put two different concepts together. For example, male and female styles into a singular piece.
Is mixing masculine and feminine challenging & taking menswear to the next level…
Was it a challenge to mix both masculine and feminine?
I'm not an artist. I wanted to do something that I myself can wear casually. Therefor, It's not a challenge. I'm creating what it is that I like and there's no real challenge in that.
There must be a lot of freedom in your designs because you're not creating by other people's expectations. How do you think you'll take menswear to the next level?
I have a lot of freedom because I have no authority beside myself — no one else to answer to. However, creating menswear and women's clothing is my personal form of self-expression. So I don't know where it will go next.
About creating clothing for herself & whether it started out for fun ending up becoming her career…
Is creating clothing for yourself something that you did at a young age?
I started to create clothes when I was in primary five. I liked to design clothes similar to Japanese dolls, similar to Barbie.
Was it something that was for fun and develop into a career?
I actually decided to be a designer at 11 years old.
When you were growing up, what other influences were there in your life that shaped the way you design?
After I joined CDG, I learned how to design and progress. I learned that business is about creation.
About the pieces & drawing the line and deciding what works…
Talking about the pieces, how do you do your research? More specifically, what goes into a conceptual piece?
I don't really have a seasonal theme. I basically think of what I can do and what others have yet to do. Creating a conceptual piece involves doing what other designers haven't done.
To be forever groundbreaking, where do you draw the line and decide what works?
I like new challenges. I don't know where the limits are, but I just want to do something I like and is different. I'm not concerned about what challenges lie ahead.
"However, with my clothes I want to make you feel happy, rich — not money rich though. Instead, giving an experience to those who purchase my pieces."
Chitose Abe speaks about universal design
---
About Sacai & the fall collection…
When creating for Sacai, do you know what is 'Sacai' or are you still building it?
What I mentioned before is that Sacai does not have a big catalog to back up. I don't set up a limit for design. For example, the blending of masculine and feminine is 'Sacai.'
Talking more about the fall collection and its fabrics and techniques, I noticed you used traditional English fabrics. Could you tell me why you chose to use these and how you blend it with the things you wear?
Actually, I'm not inspired by art. I am inspired by my mood. My mood is what motivates me. I simply felt like I wanted to use those fabrics because it affected my mood, and that's how it came to be.
Working when in different moods & is patience an important aspect…
Do you work only on a positive mood? Or can you create when you are negatively affected?
It doesn't really matter what mood I'm in when I design – I design regardless of my mood.
With all this freedom in design and lack of restrictions, the process of design could potentially take a long time. Is patience an important aspect to you?
I try to be patient. I work hard every day and put up with a lot of fluctuations in my life.
And do you feel like you are a very patient person?
Yes.
"Actually, I'm not inspired by art. I am inspired by my mood. My mood is what motivates me. I simply felt like I wanted to use those fabrics because it affected my mood, and that's how it came to be."
Chitose Abe speaks about the fall collection