NEPENTHES 2013 Fall/Winter "WITH MORGAN" Editorial
Japanese retailer NEPENTHES presents its fall/winter six-part "WITH MORGAN" editorial exploring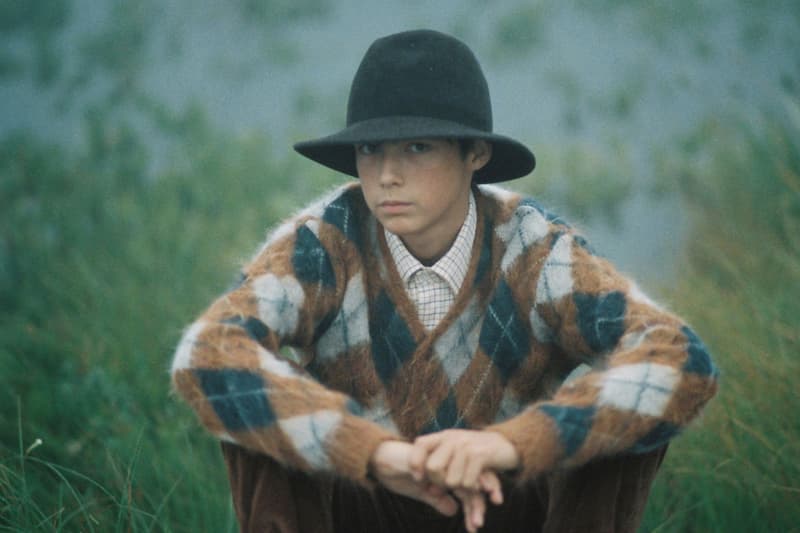 1 of 6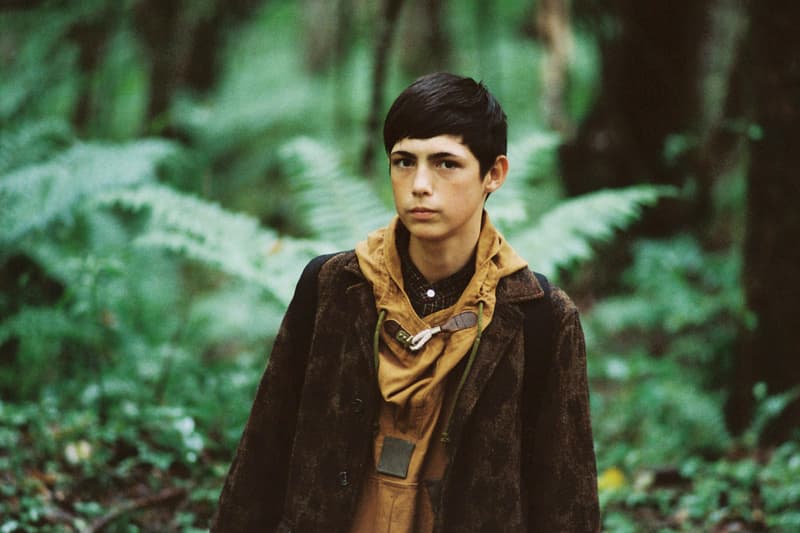 2 of 6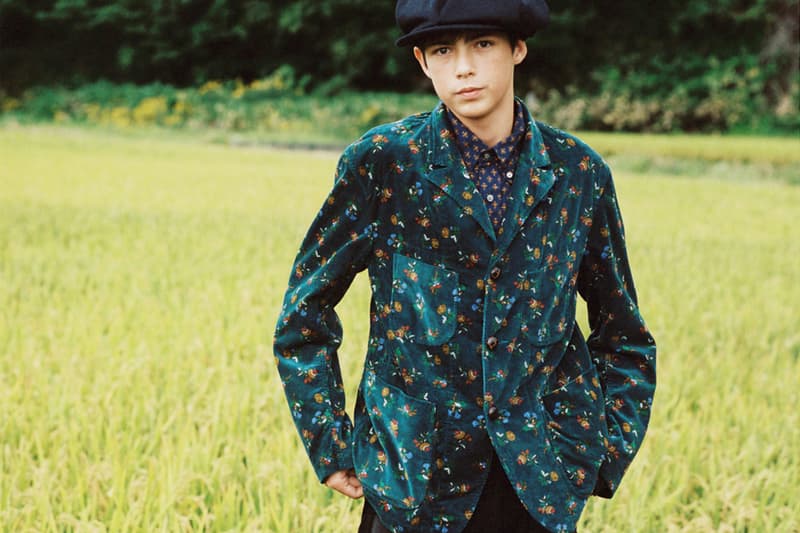 3 of 6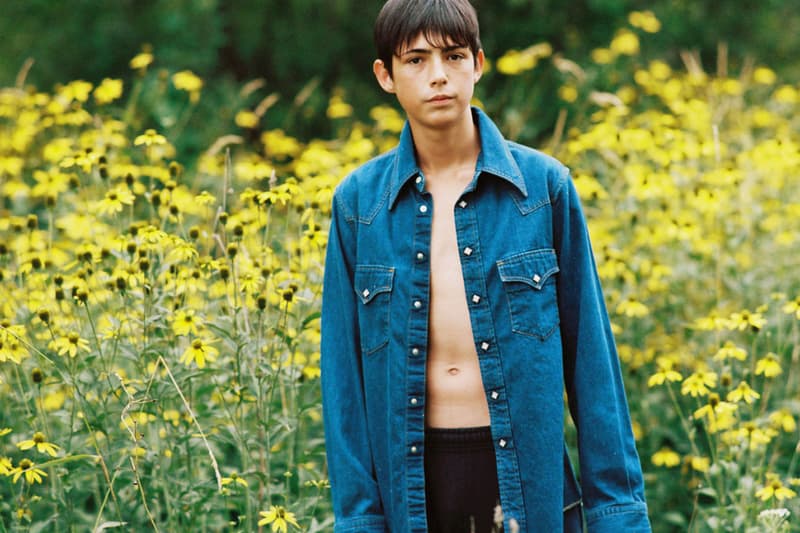 4 of 6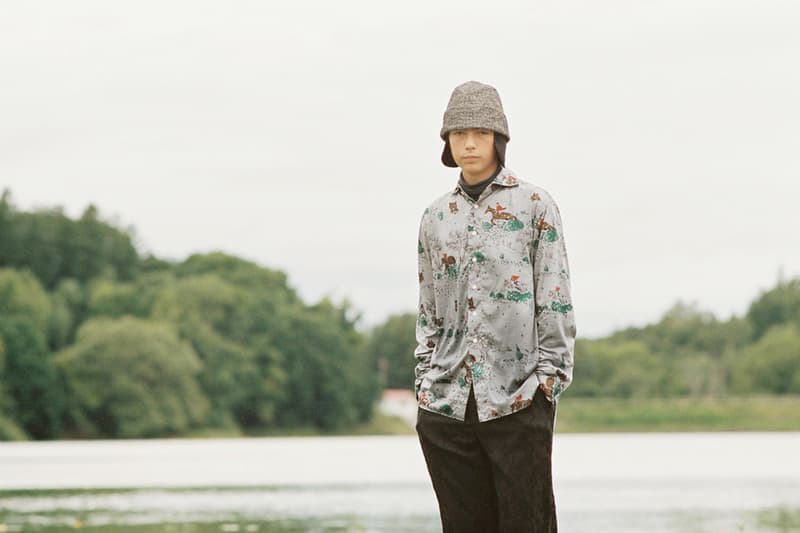 5 of 6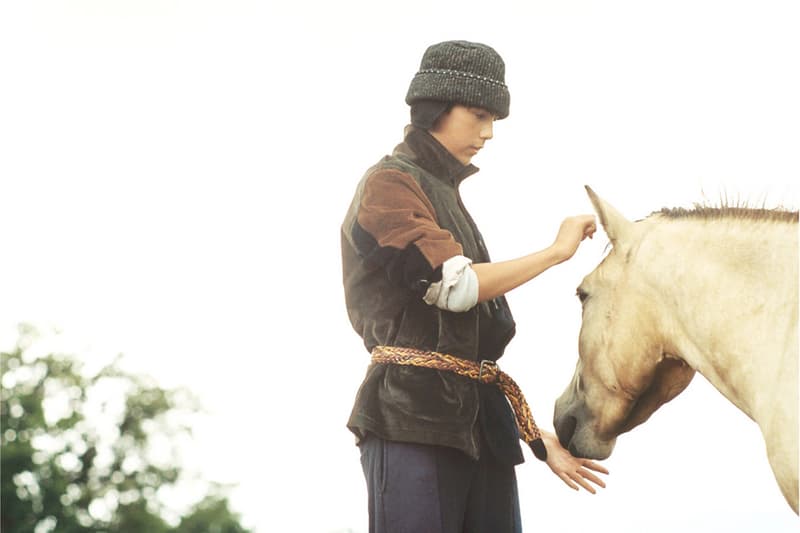 6 of 6
Japanese retailer NEPENTHES presents its fall/winter six-part "WITH MORGAN" editorial exploring nature and rural influences.
Beginning with "CLOUDY" the look is decidedly more toward the laid-back urbanite feel with its sporty jackets, loose-fitting button-ups, and slim-fitting headgear though the equestrian and pine cone patterns suggest transition. "FIELDS" takes this one step further with its ornate classical patterns including the floral print on its Bedford jacket, the pheasants on its 6-pocket flannel shirt, and the faded tartan on its wool plaid l-pocket jeans.
In "HAZE," the band collar cowboy shirt is removed to reveal the show-stealer – a mohair cardigan by Needles which further embodies the back to nature feel of the editorial with the pairing of a faded pattern dissolving into wispy fur-like fibers. Similarly, "HORSES" drives the rustic old-country aesthetic home with three key items: a cossack hat, angora wool jacket and short canvas mukluks. Continuing the journey, "FOREST" moves toward more rugged terrain and harsher conditions, donning a loafer jacket layered over a heavy 10oz duck anorack while carrying a 18oz canvas daypack. Emerging from there, the bulk is stripped away upon reaching the endless expanse of "GRASS" which allows for unbridled freedom, including only two items: a flowing denim shirt and replaced sweat.
Overall, the editorial returns us to the simple life with its natural materials, unrestrained fits and sublime palette while keeping the looks contemporary through modern manufacturing techniques. The editorial can be seen in full over at NEPENTHES' website.