Raf Simons 2013 Fall/Winter Collection
Belgian fashion label Raf Simons takes the eye through different journeys with the 2013 fall/winter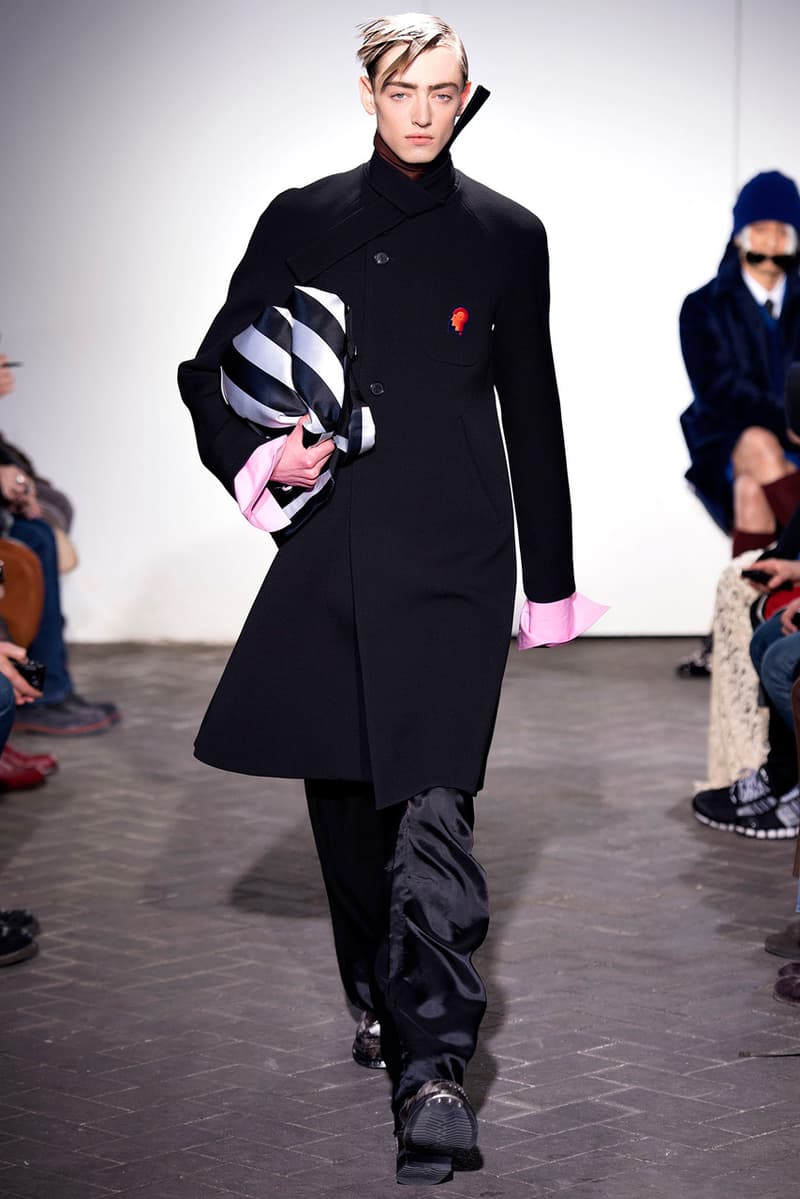 1 of 17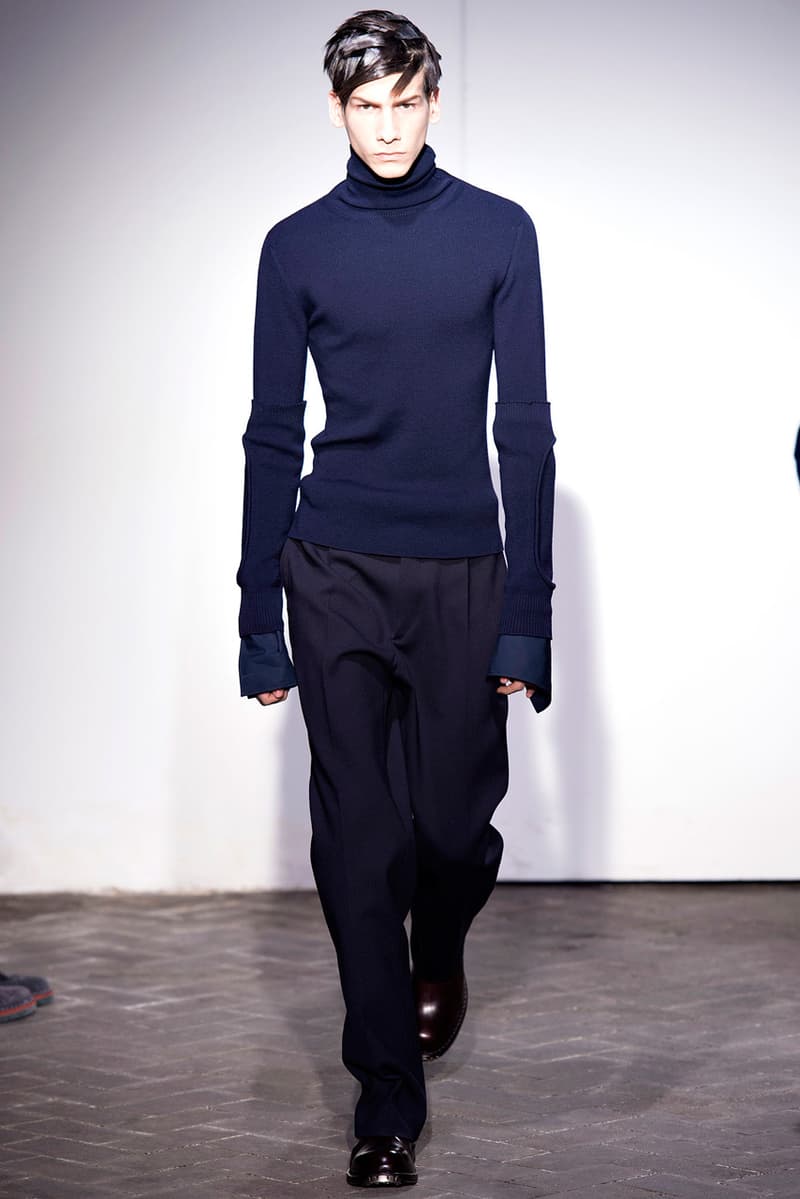 2 of 17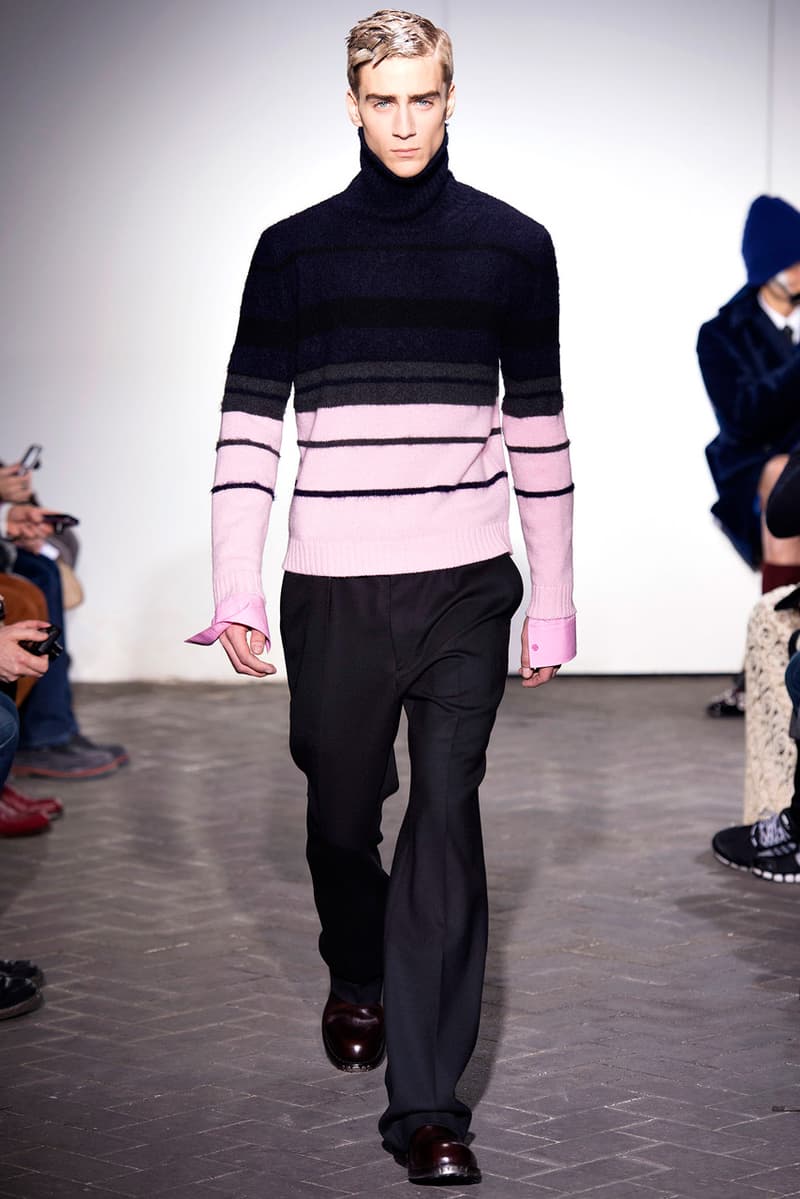 3 of 17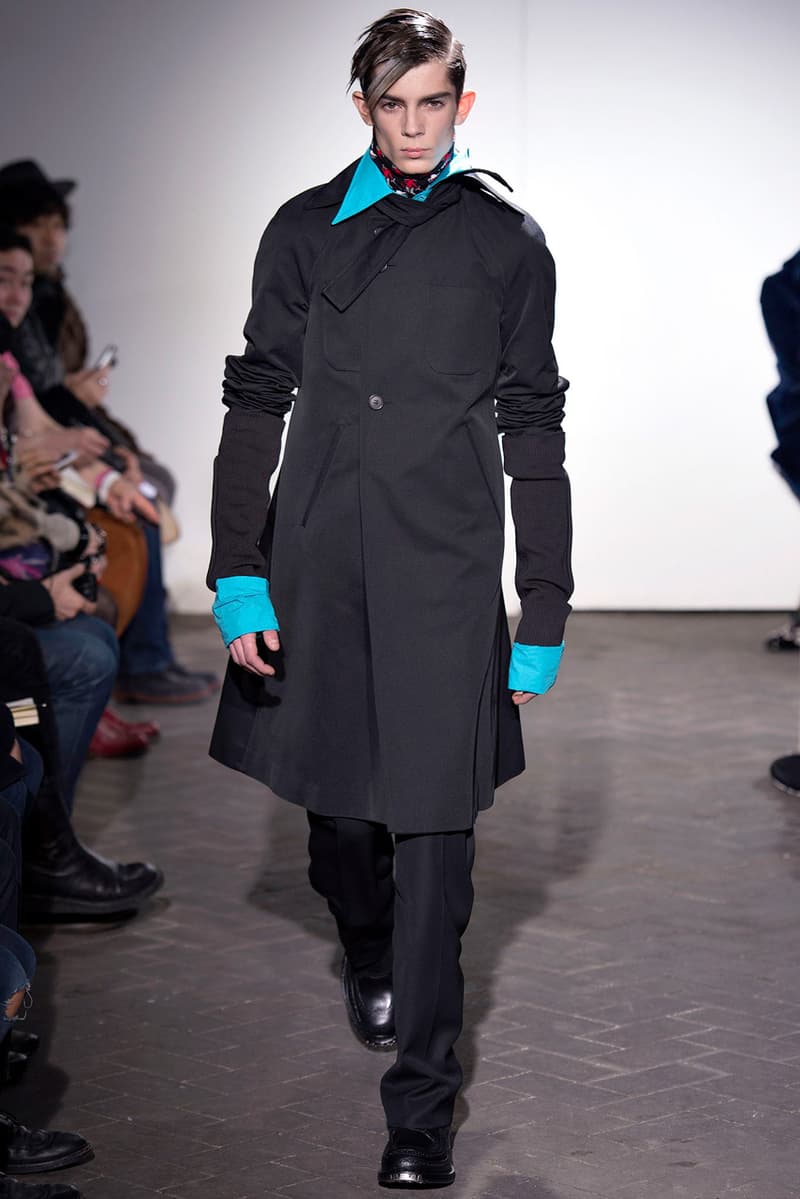 4 of 17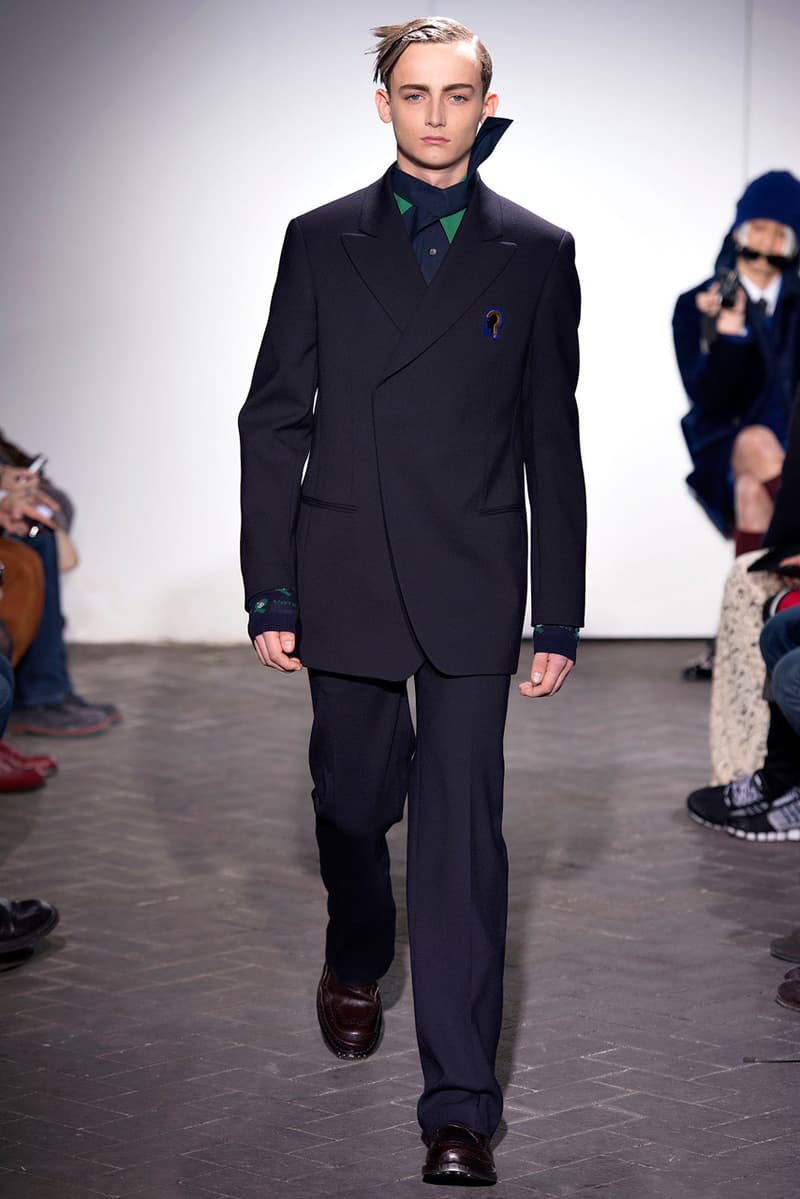 5 of 17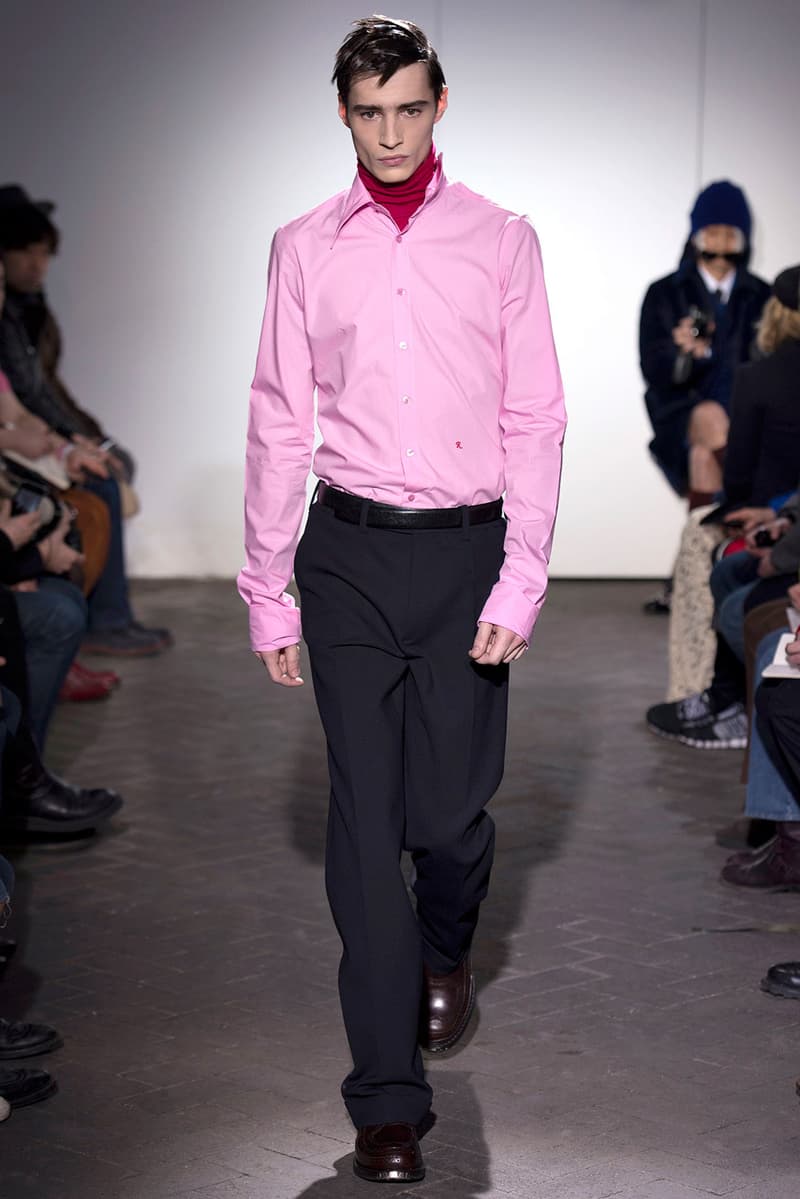 6 of 17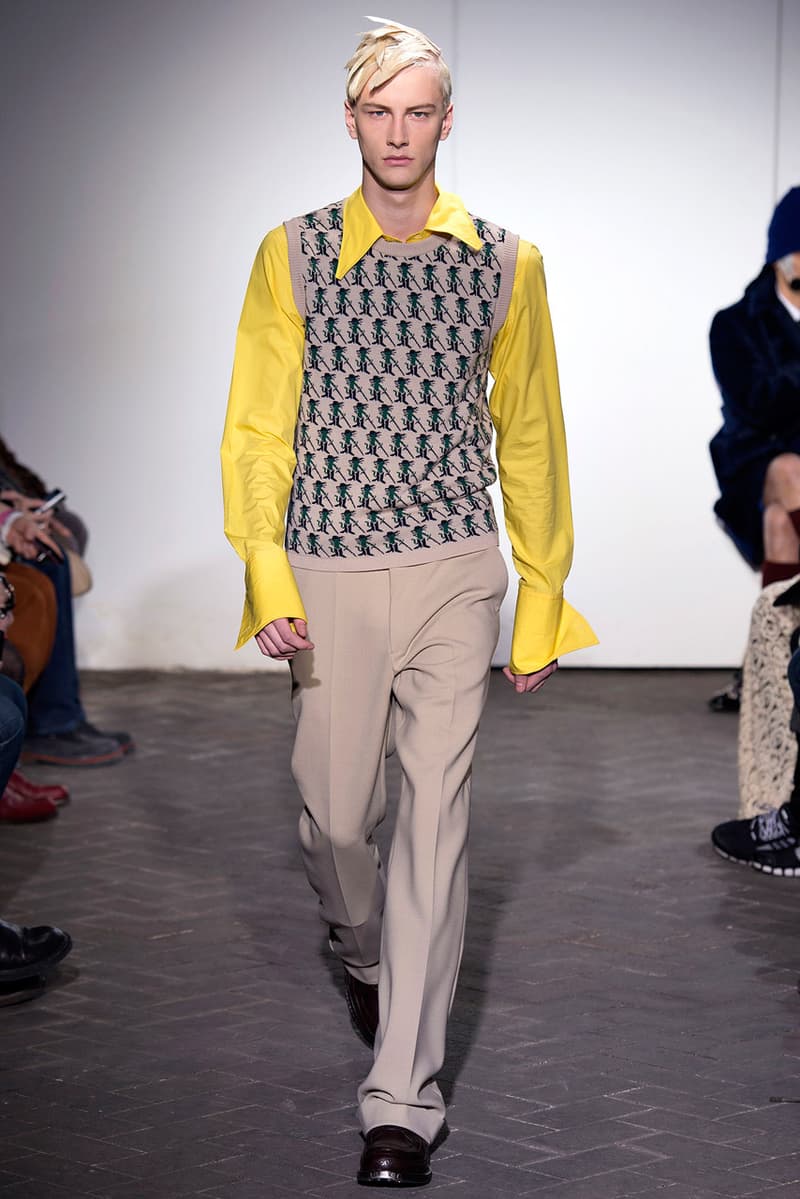 7 of 17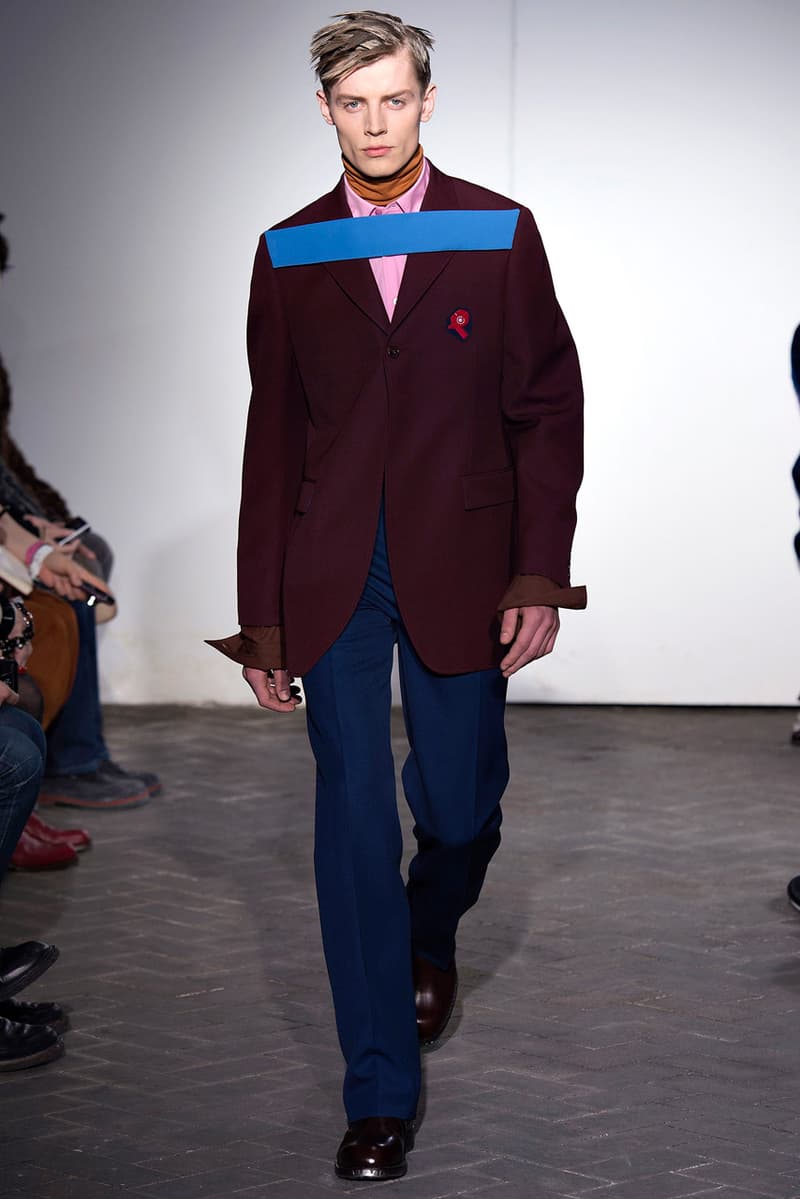 8 of 17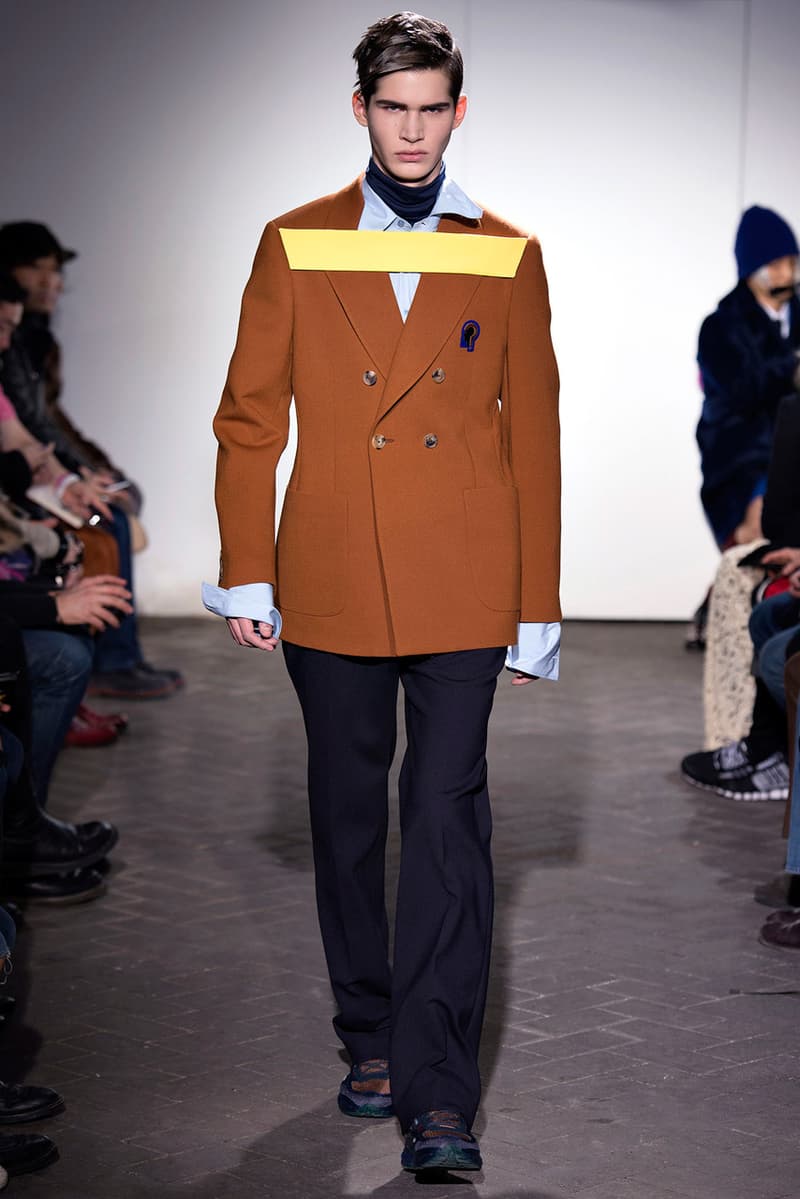 9 of 17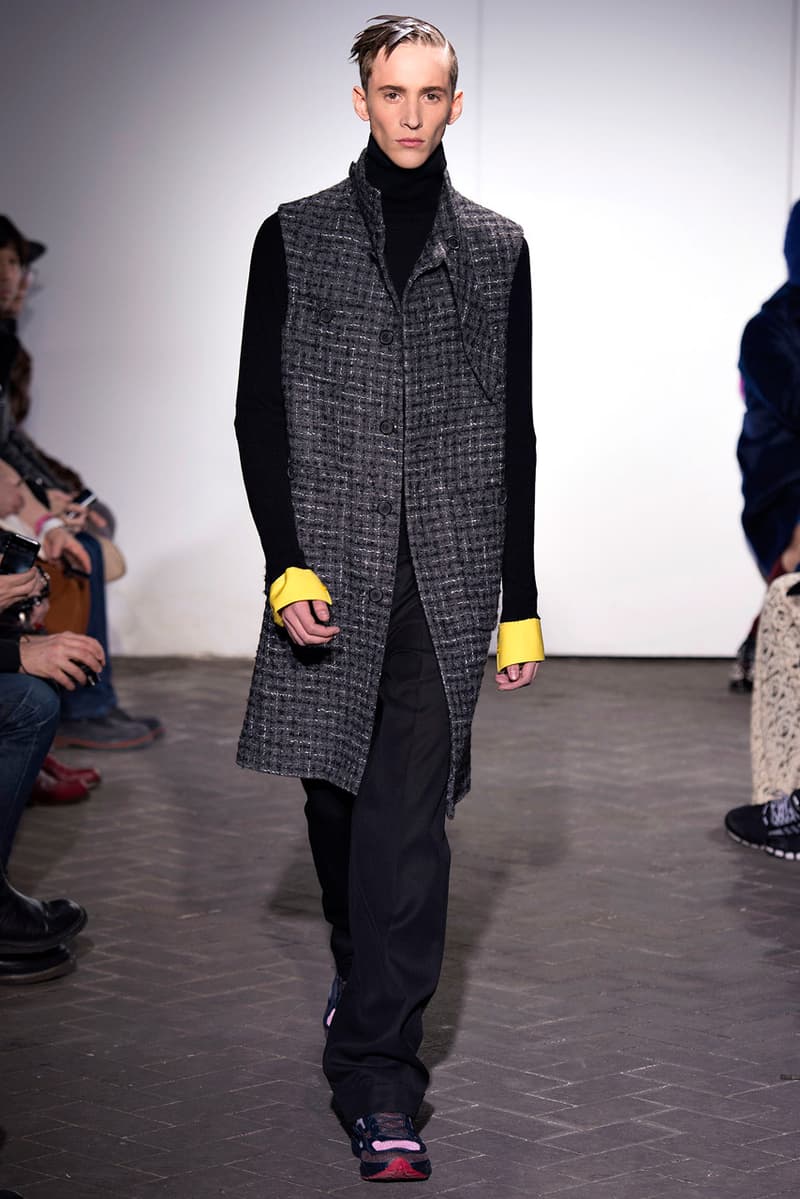 10 of 17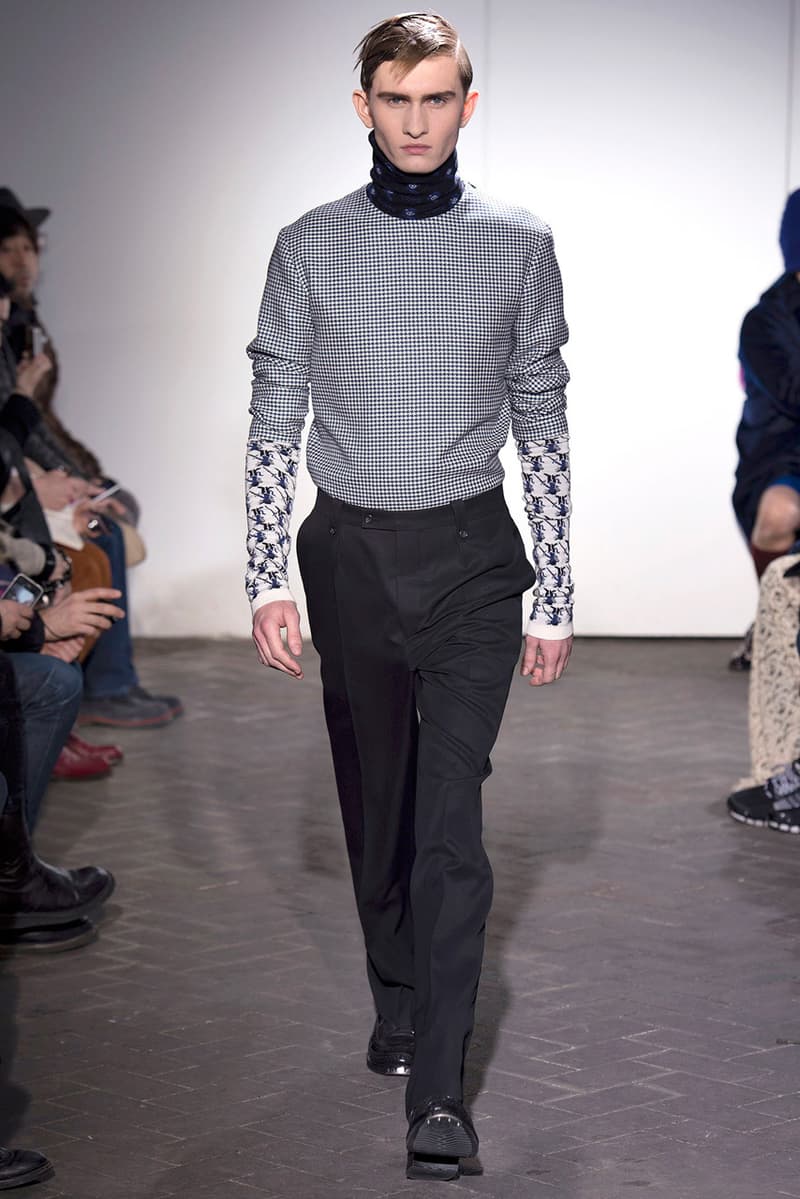 11 of 17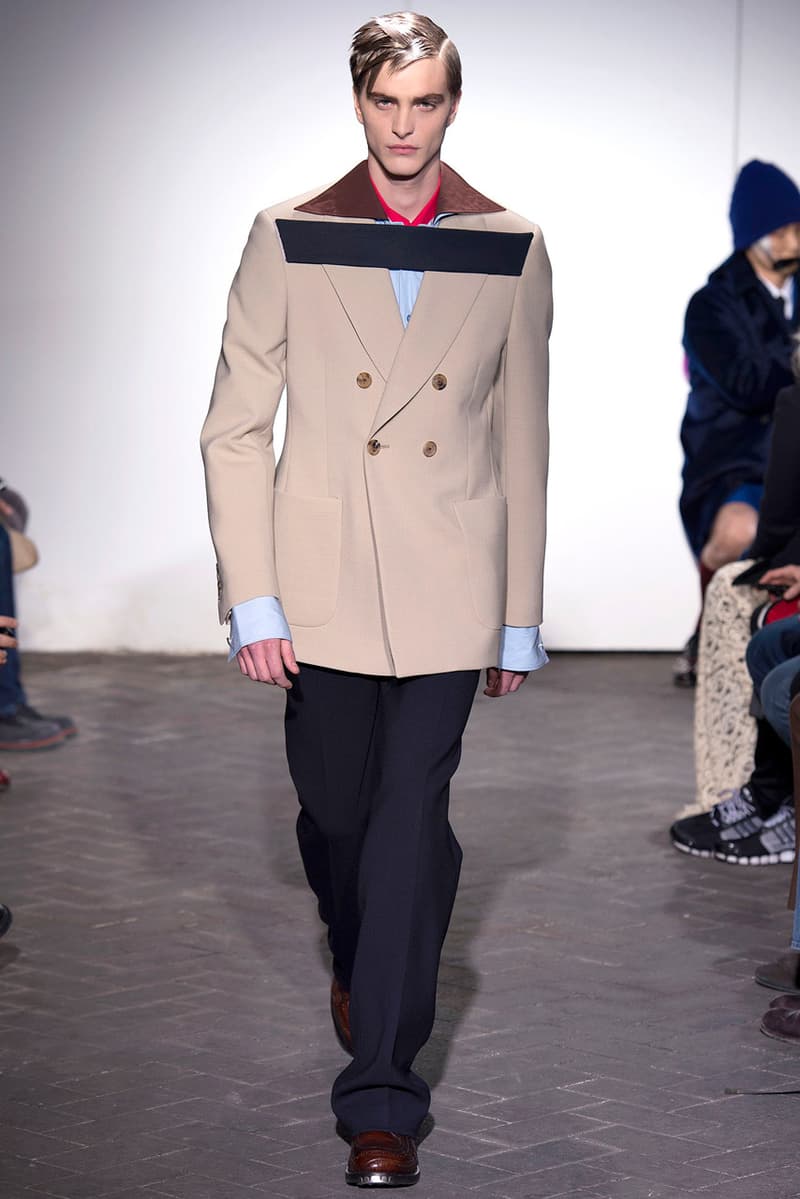 12 of 17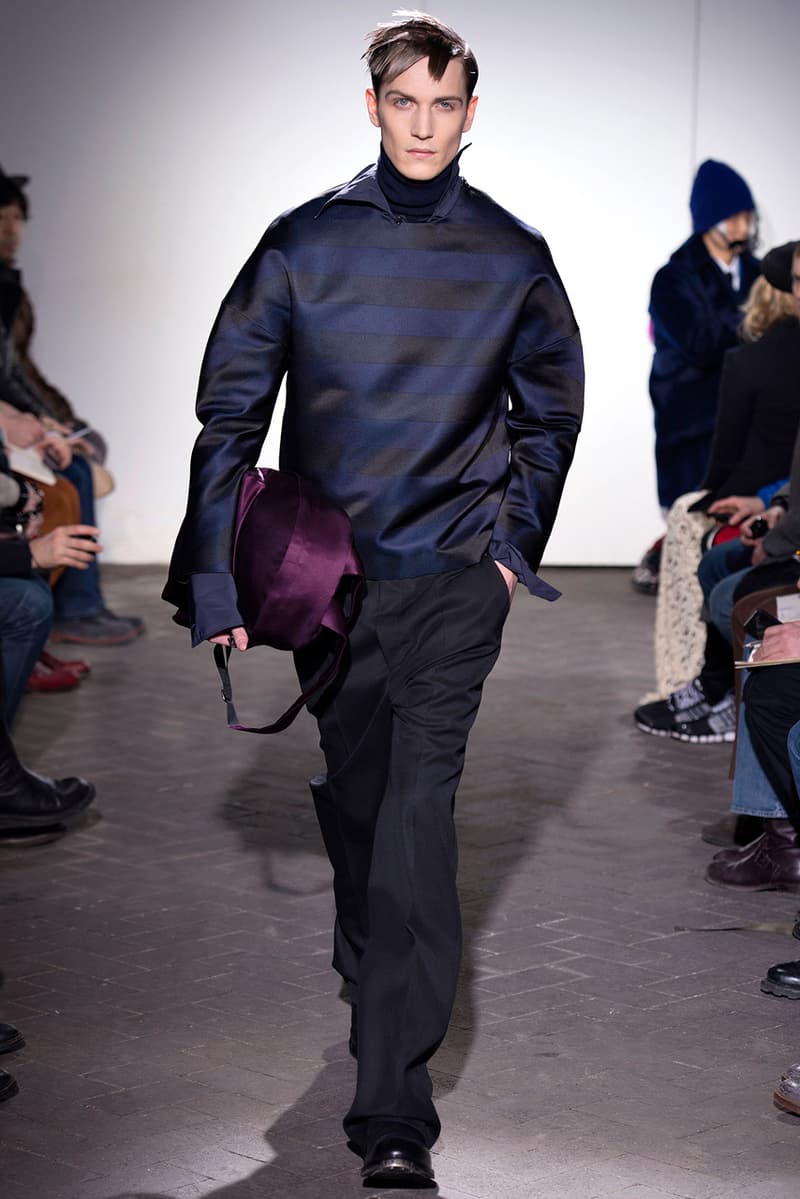 13 of 17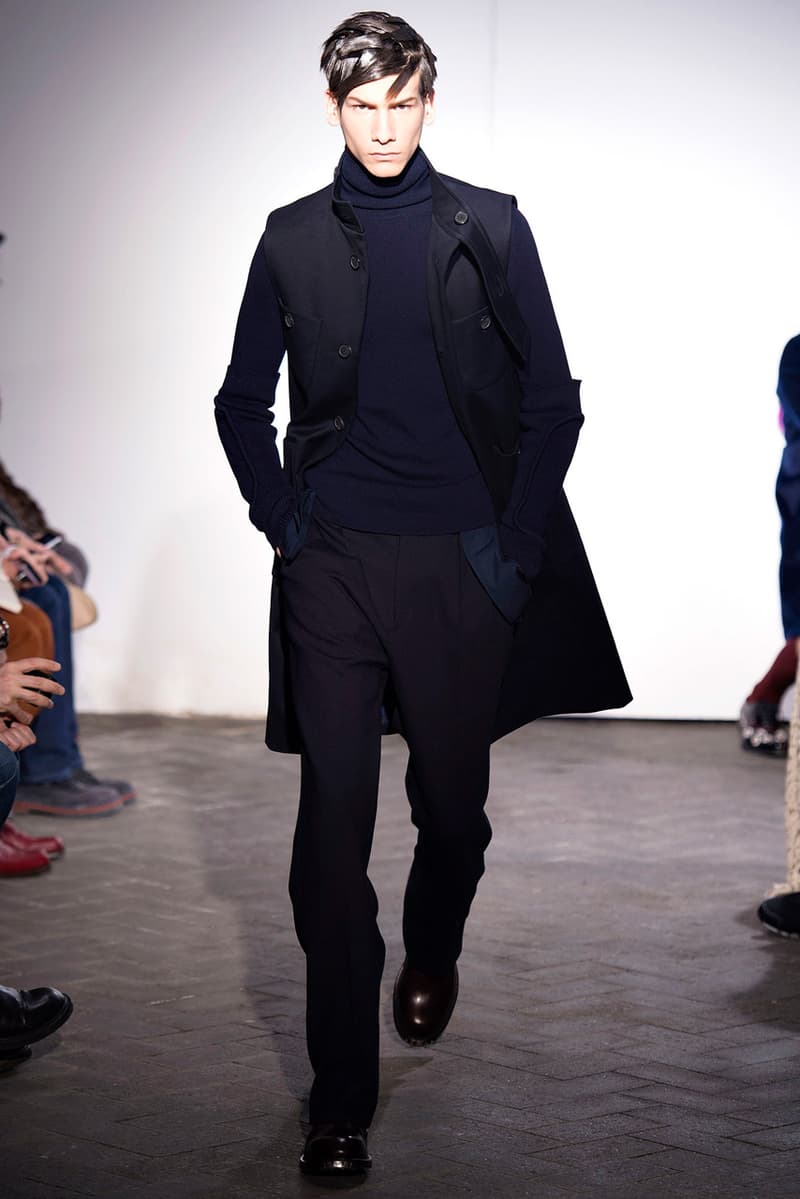 14 of 17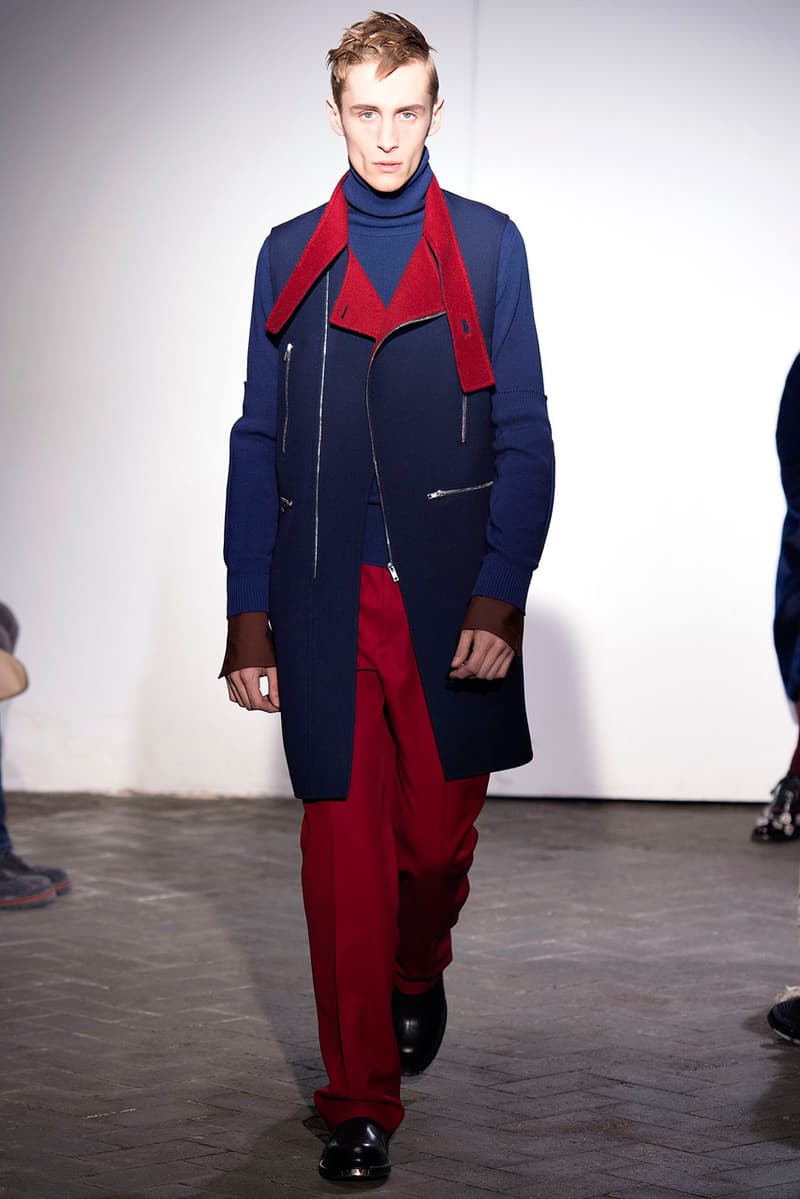 15 of 17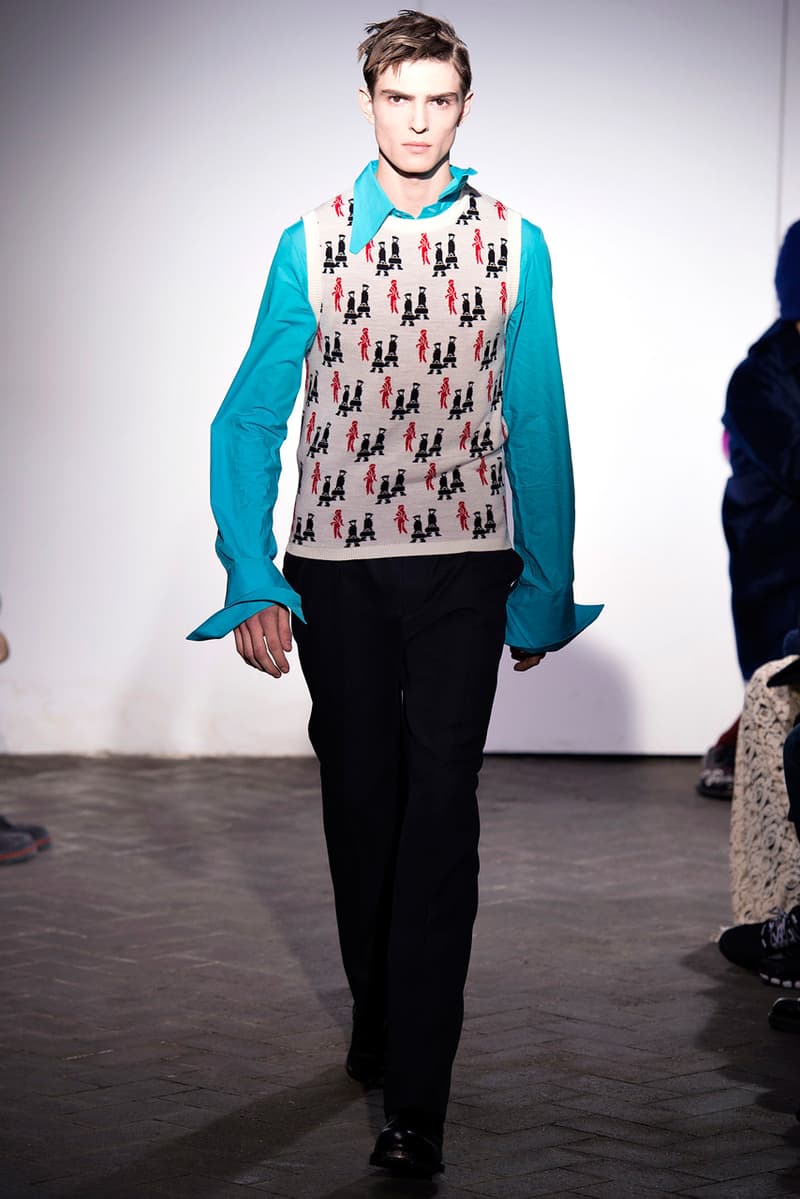 16 of 17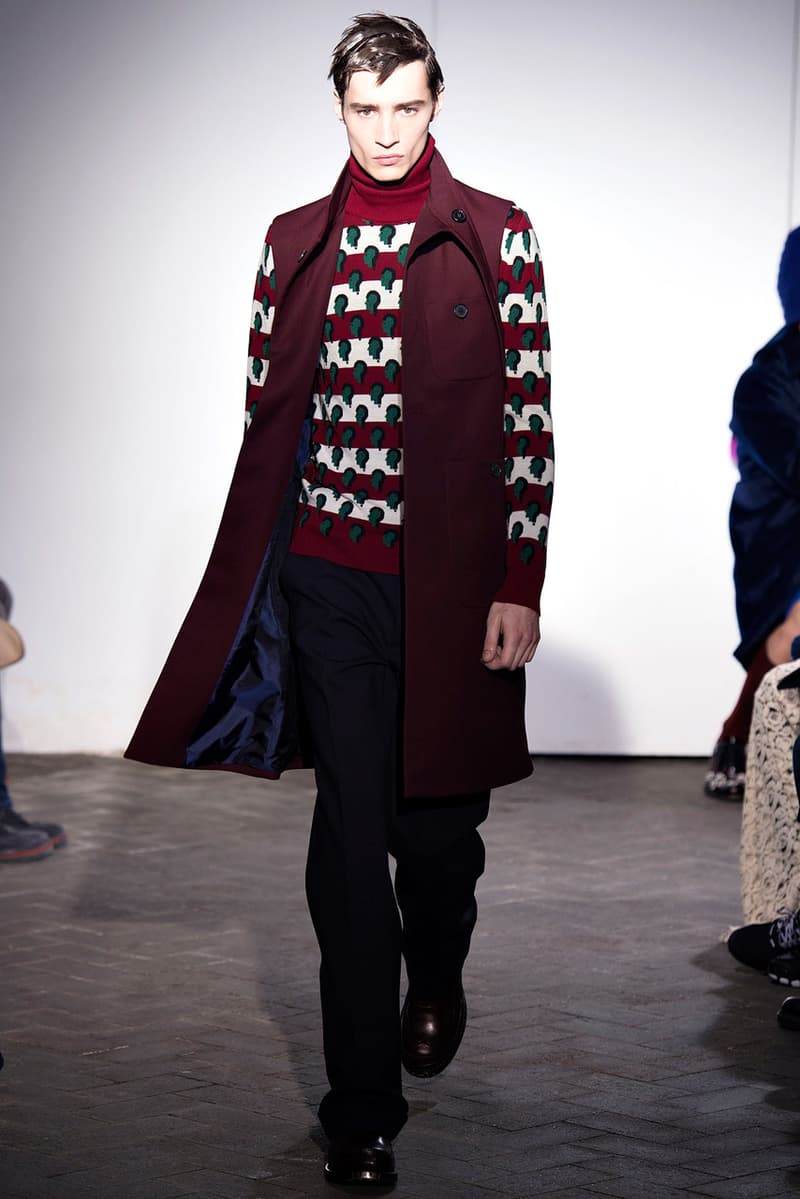 17 of 17
Belgian fashion label Raf Simons takes the eye through different journeys with the 2013 fall/winter collection. On the one hand, we have an asymmetrical pea coat with a neckline that suggests a mandarin collar paired with shining pants that direct the gaze down toward the shoes, and on the other, we have it fixed dead-center on the boldly patterned knitwear complemented by fitting solid color choices.
For many items, Simons chooses to brightly accent the darker subdued looks by focusing on the periphery, letting large sky blue collars flare out and the cuffs of red or yellow reach out past the outermost layer. Particularly unseen before is the very unorthodox use of long contrasting horizontal bars across the upper chest of some of the otherwise unadorned coats.
All in all, we see some very modern looks that add an appropriate amount of contrast to spice up an otherwise understated seasonal palette.