MAN 2013 Fall Collection
In one of the earlier Fall 2013 shows, Topshop-sponsored MAN unveiled its offerings via the London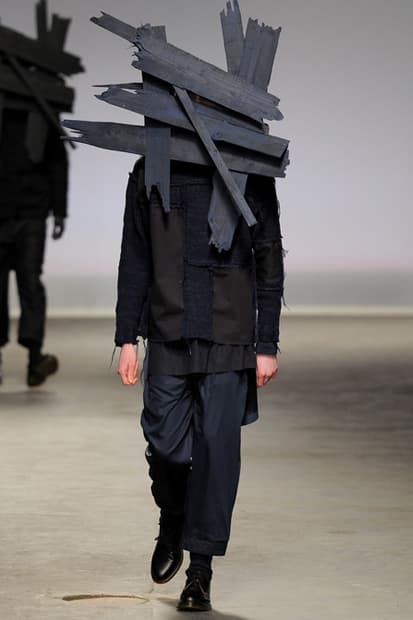 1 of 36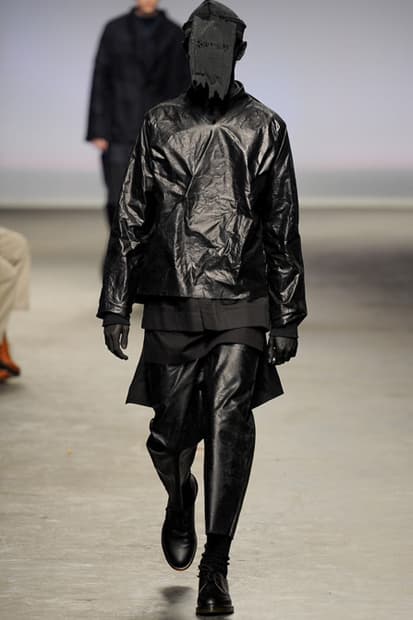 2 of 36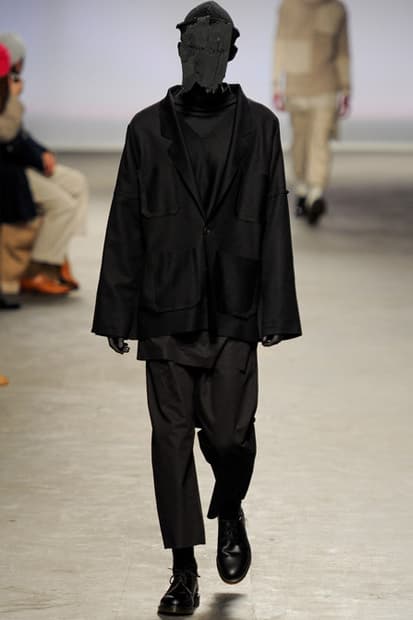 3 of 36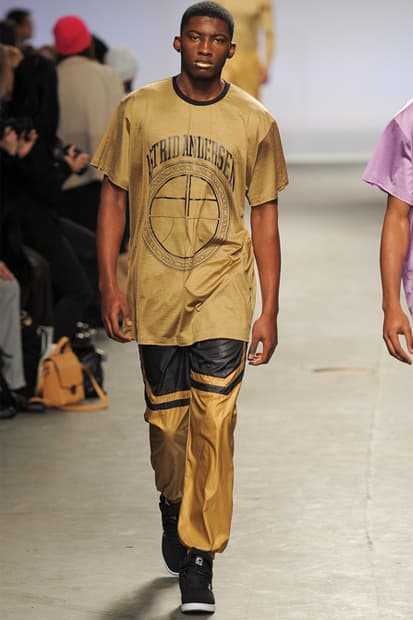 4 of 36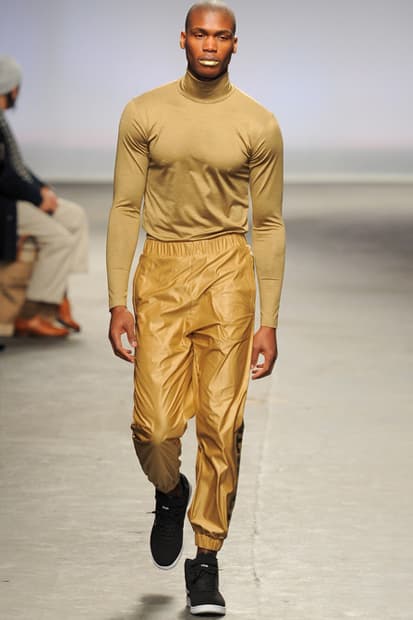 5 of 36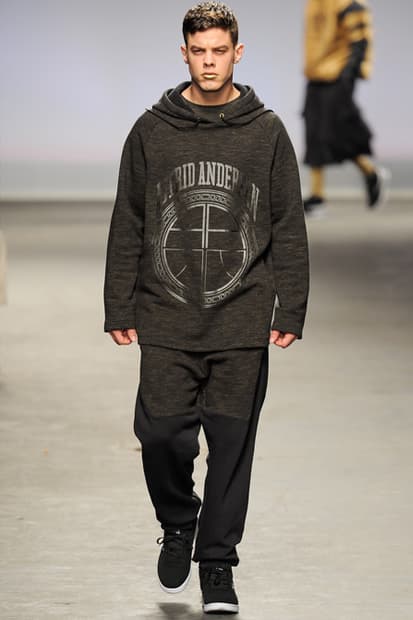 6 of 36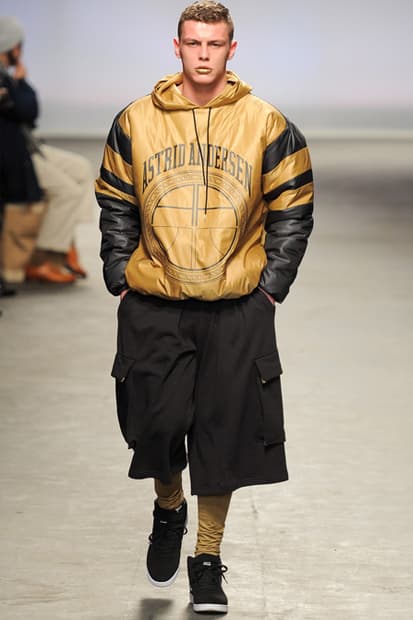 7 of 36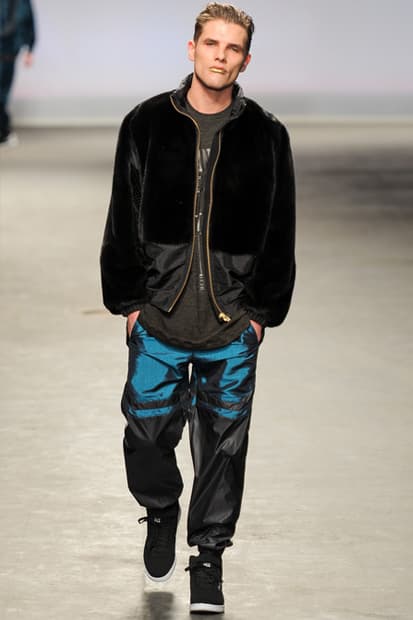 8 of 36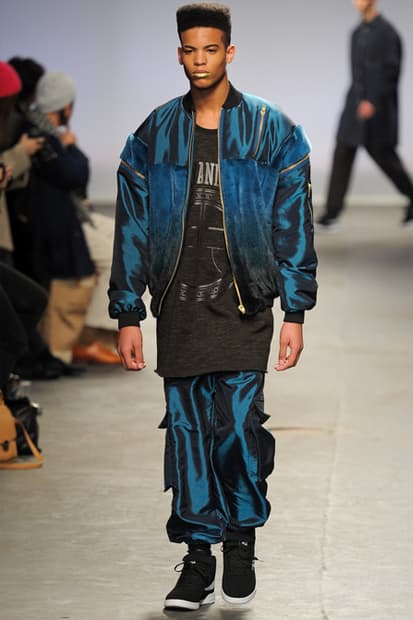 9 of 36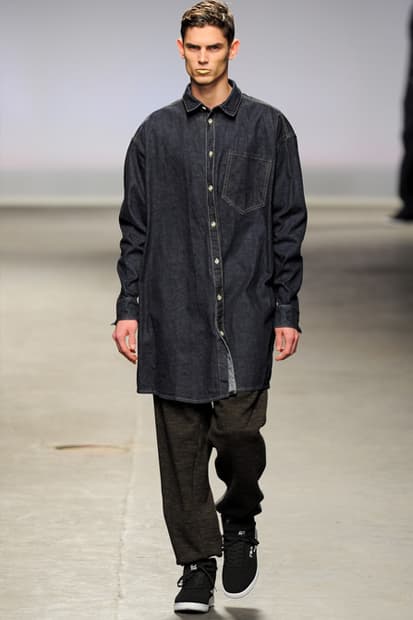 10 of 36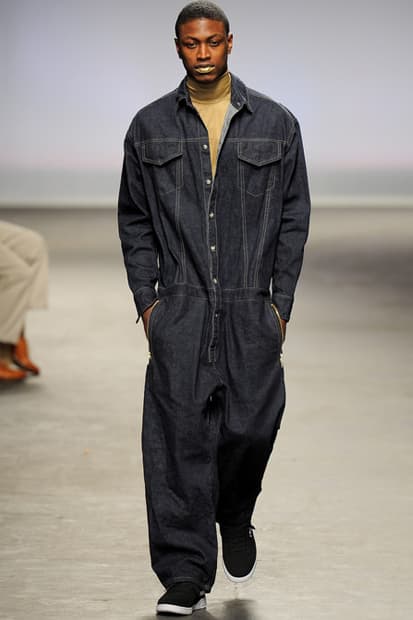 11 of 36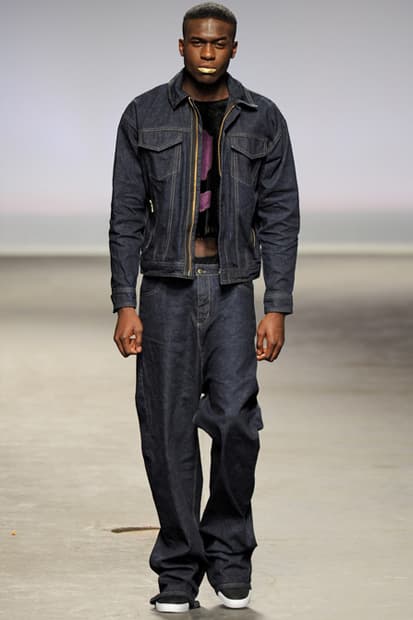 12 of 36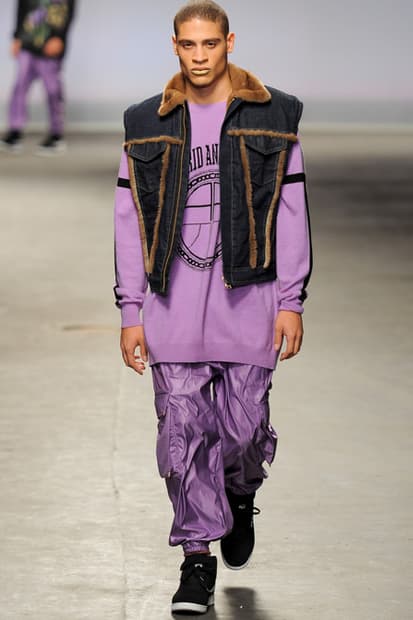 13 of 36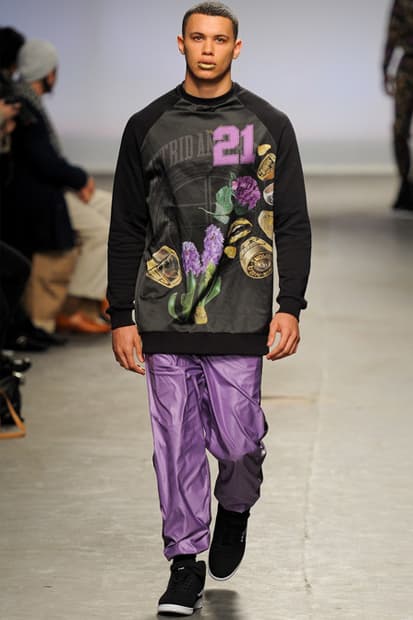 14 of 36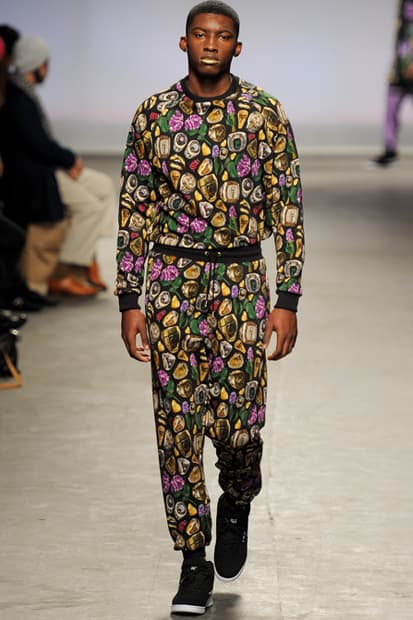 15 of 36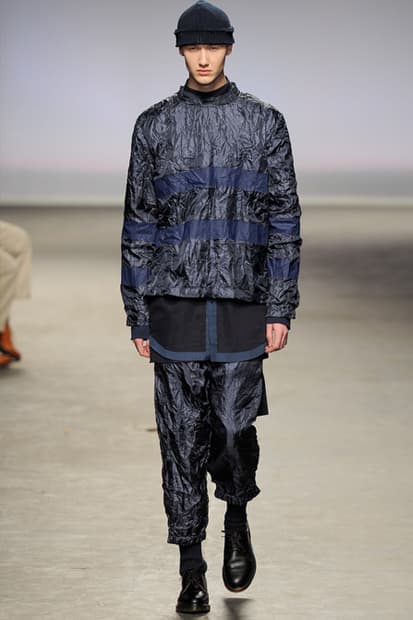 16 of 36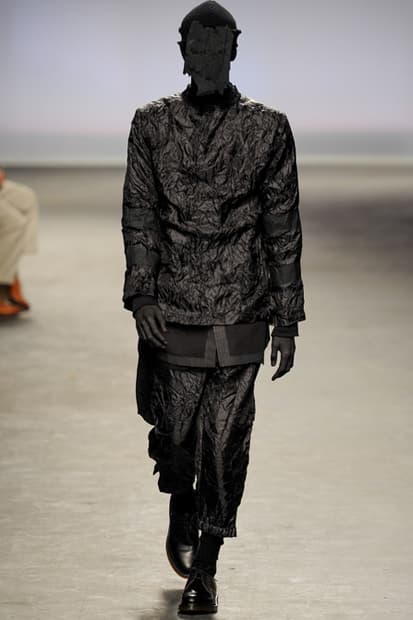 17 of 36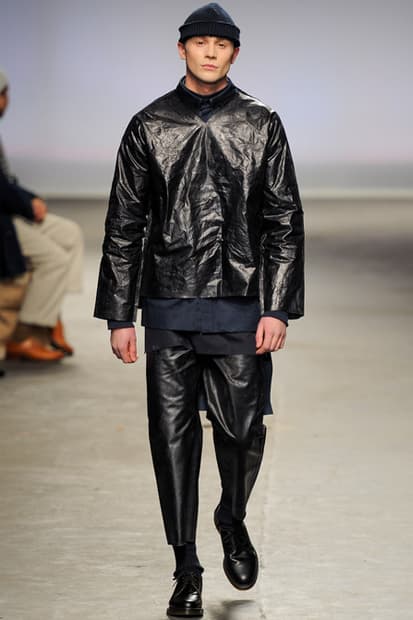 18 of 36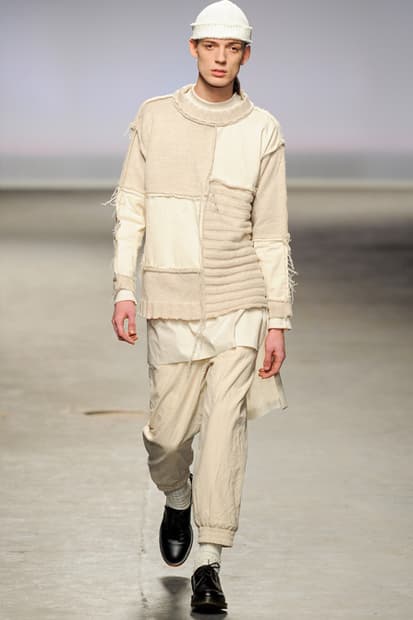 19 of 36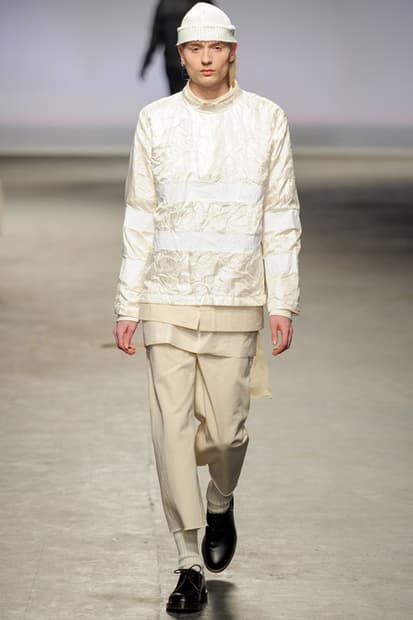 20 of 36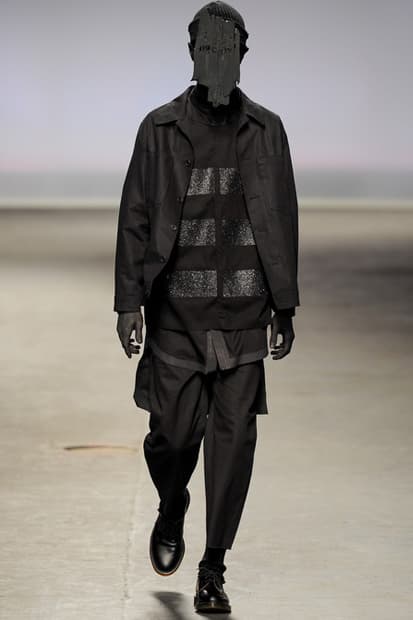 21 of 36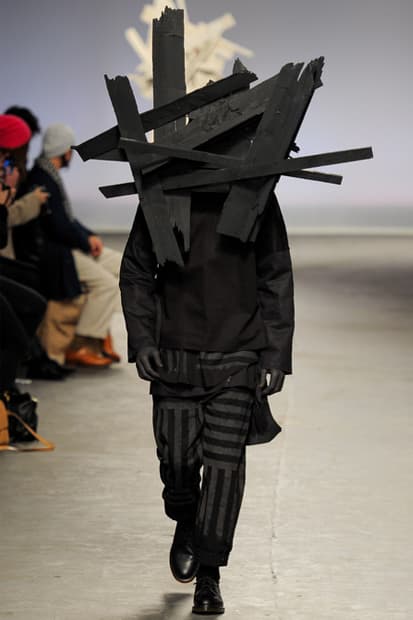 22 of 36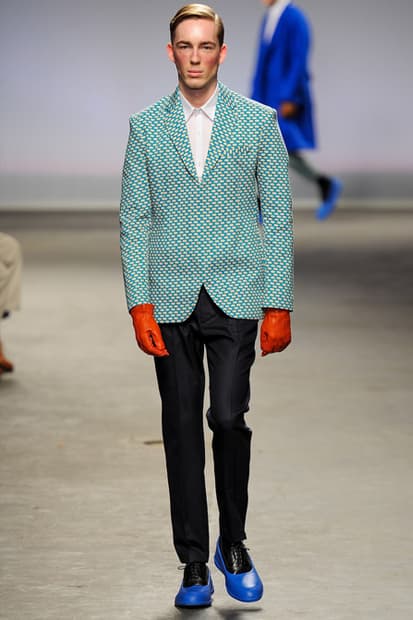 23 of 36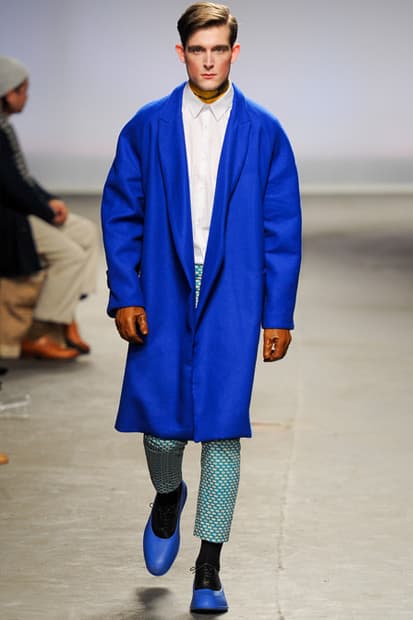 24 of 36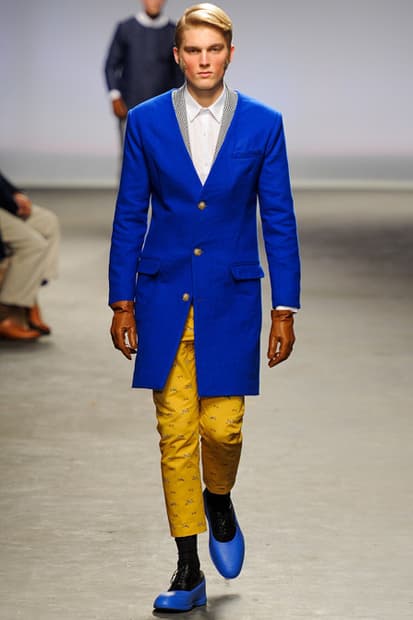 25 of 36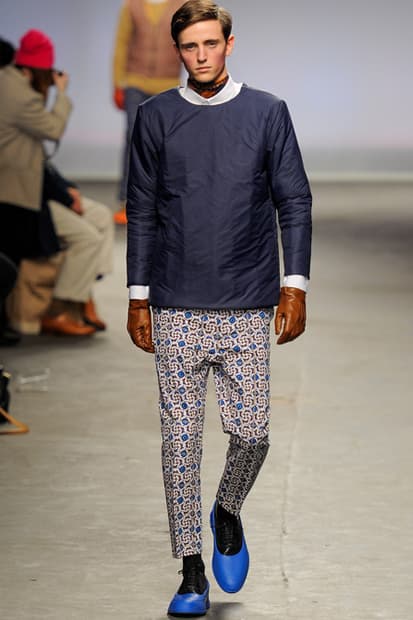 26 of 36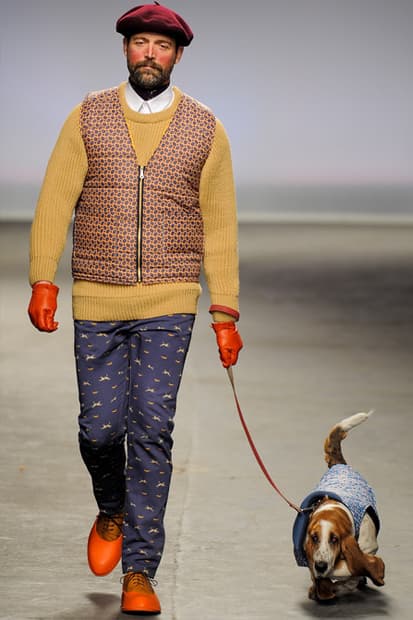 27 of 36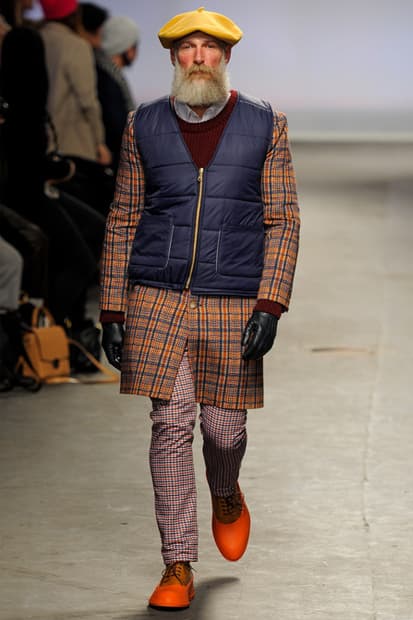 28 of 36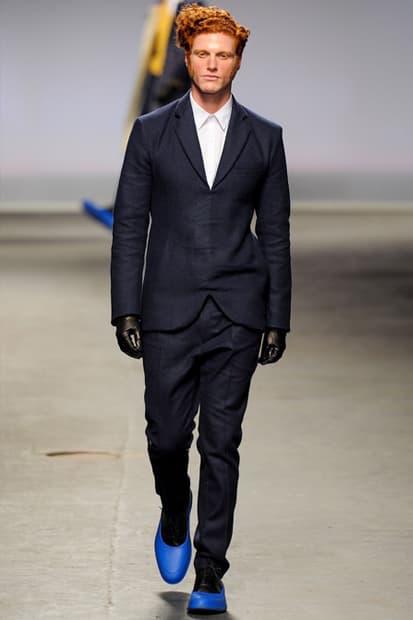 29 of 36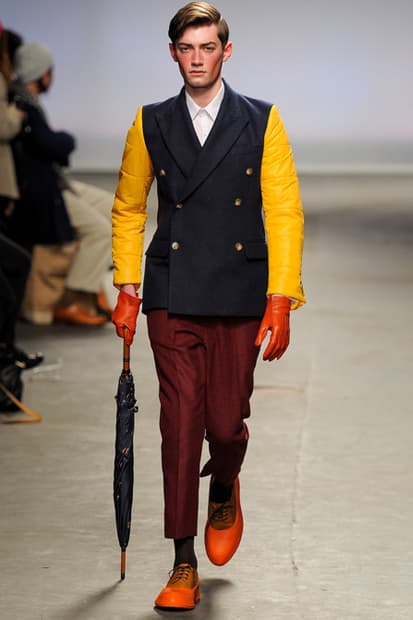 30 of 36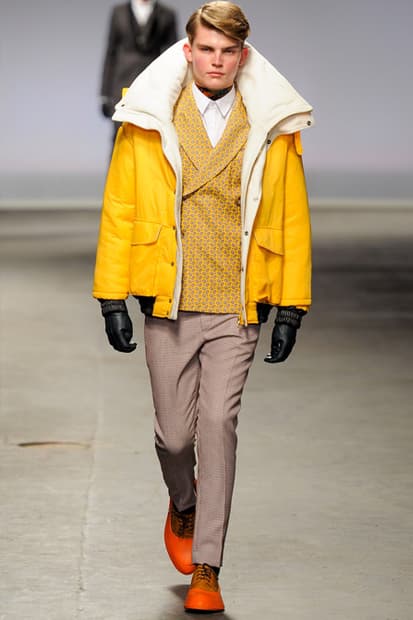 31 of 36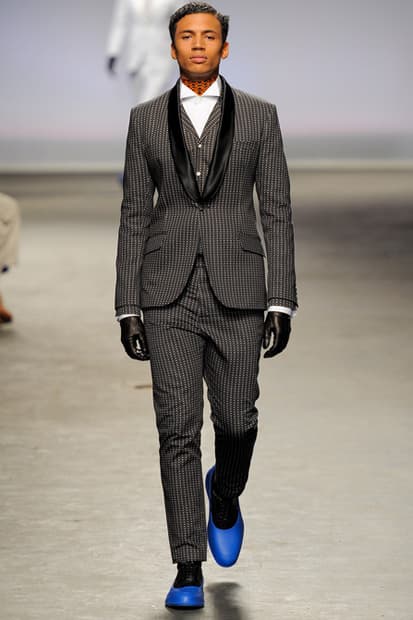 32 of 36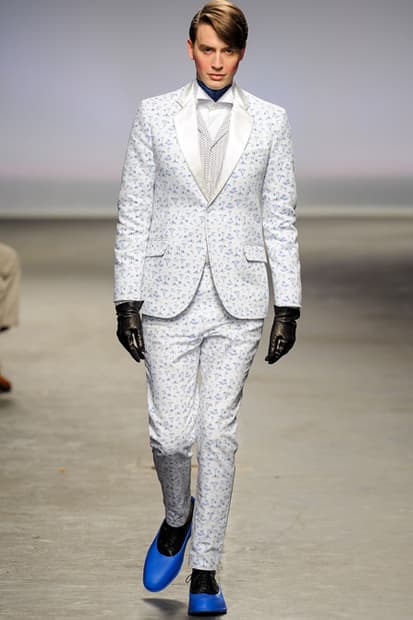 33 of 36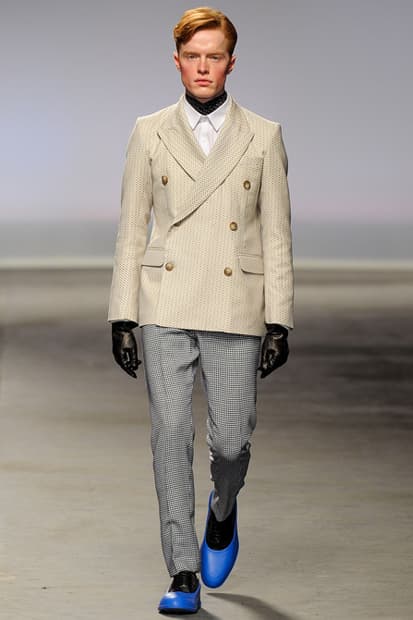 34 of 36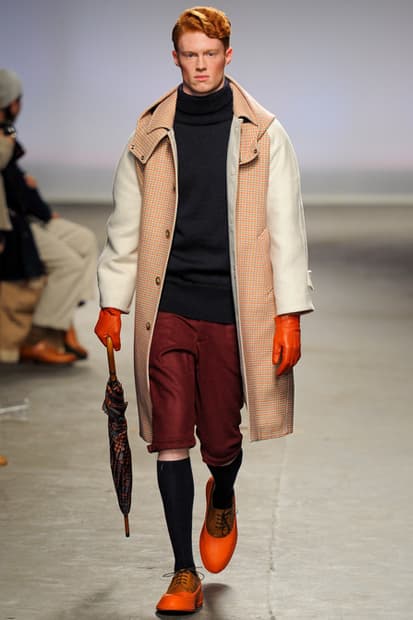 35 of 36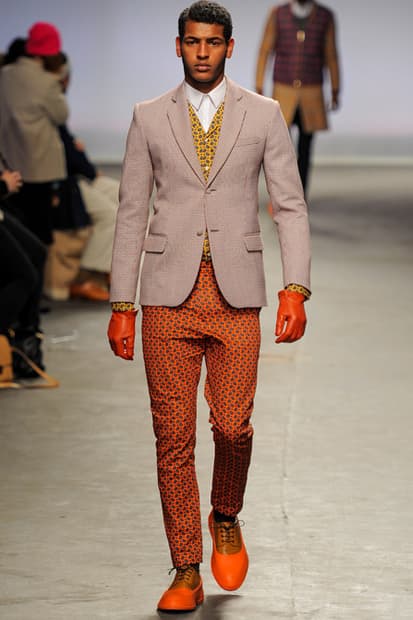 36 of 36
In one of the earlier Fall 2013 shows, Topshop-sponsored MAN unveiled its offerings via the London runway. MAN is the realization of various viewpoints of student designers, which lends itself to the challenge of crafting a consistent brand image. This season, the collection was the result of designers Astrid Anderson, duo Agi & Sam, and Craig Green. Ultimately the sportswear-heavy offering realizes its full potential as a collaborative effort, from globally accepted silhouettes to luxe fabrications combined with a bold color arrangement. i-D Online caught up with MAN designer Astrid Andersen, with a short excerpt of the interview seen below.
When did you first start work designing the A/W13 collection, what was the initial moment of inspiration that sparked your creative processes? In the late summer, I found a book on Danish bodybuilders and was completely into it, l watched a movie called 10 hours to paradise and knew that i wanted to work around a theme of vanity as an extreme sport and really wanted this season to be loud.
What was playing in your studio when you were designing this collection?
Mariah Carey feat ODB, A$AP and TLC Crazysexycool.
What kind of lad and attitude did you have in mind when designing the looks for this collection?
Young and somewhat carefree, all about his group of guys and finding identity through that.