Azealia Banks Confirms Song with Beyonce
In preparation for her new album, Beyoncé has been working with Miguel, Pharrell, Timbaland, Justin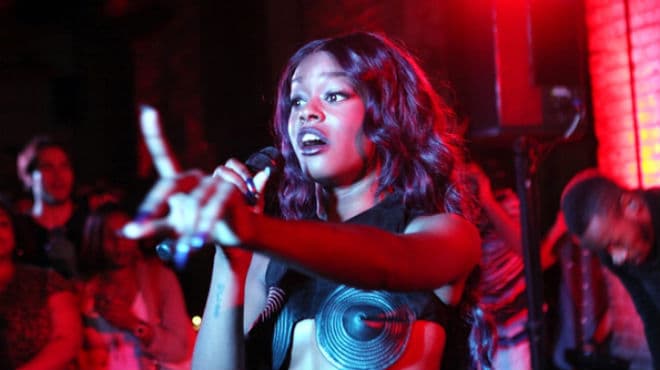 In preparation for her new album, Beyoncé has been working with Miguel, Pharrell, Timbaland, Justin Timberlake and more. Now it appears that Bey has also connected with Azealia Banks for her new, yet-untitled long-player. In a conversation with ASOS, Miss Banks has confirmed that she recently hit the studio with the pop icon:
"I actually did something for her record in Miami a couple weeks ago," she revealed. "I really didn't want to say it because I didn't want to jinx it 'cause you know how that shit goes."
However, it is not sure if the song will make the final cut, but this does not seem to bother her too much.
"Oh my God. Even the fact that I was considered to rap on a Beyoncé track was just… I'm about to cry. It was amazing."
During her recent interview for GQ, Beyoncé revealed that the follow-up to 4 will be rooted in R&B.
"We all started in the '90s, when R&B was the most important genre, and we all kind of want that back: the feeling that music gave us."
This should suit Azealia Banks well, given her recent announcement of her potential departure from the rap genre for HYPETRAK TV. And who knows, maybe we will see "Ratchet" happening as well.