Rihanna's New Album Release Announced by Mistake
Rihanna will release her seventh studio album in November, according to a tweet accidentally posted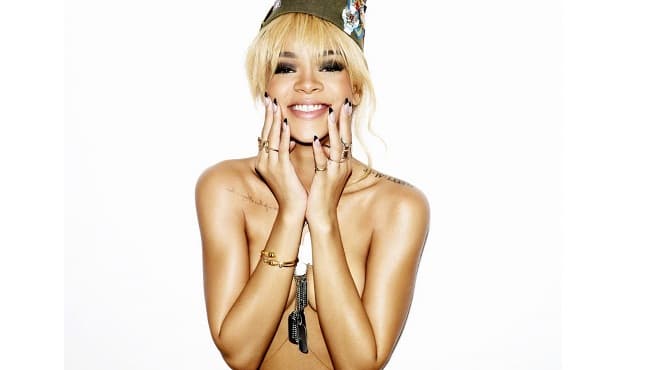 Rihanna will release her seventh studio album in November, according to a tweet accidentally posted yesterday by the French arm of her Def Jam label. A tweet containing the announcement also stated that the singer's new single is out on Monday, with the album to follow in November.
One of France's premier DJs Benjamin Galouye also tweeted the news: "Rihanna will premiere a new single on Monday (morning in the US)," he tweeted. "First track of her forthcoming album, due for release in late November." In French he added: "Excited to finally be able to talk about the new Rihanna. After 10 days of silence. To the officials who are reading: I waited like I promised, eh? #GoodBoy." After removing its own Twitter message, Def Jam France said to expect an announcement regarding Rihanna on Thursday.
The news shouldn't come as a surprise, as Rihanna has released an album every year for the past six. No word on the title of the album but stay tuned for Rihanna's announcement later today.