Two Pussy Riot Members Flee Russia
It looks like the drama between Pussy Riot and Russia won't slow down anytime soon. After three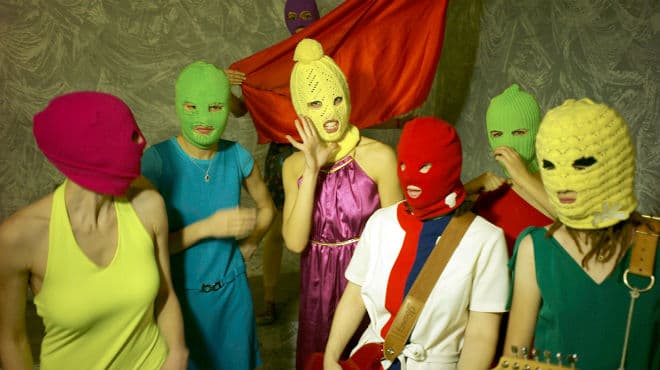 It looks like the drama between Pussy Riot and Russia won't slow down anytime soon. After three members of the feminist punk-rock collective were convicted of "hooliganism motivated by religious hatred" and sentenced to two years, the Russian police were searching for more members. Reacting to this, two members of the band have fled Russia. As The Guardian points out, the group took to Twitter to inform their fans and supporters:
"In regard to the pursuit, two of our members have successfully fled the country! They are recruiting foreign feminists to prepare new actions!"
Pyotr Verzilov, husband of imprisoned member Nadezhda Tolokonnikova, told Reuters:
"Since the Moscow police said they are searching for them, they will keep a low profile for now. They are in a safe place beyond the reach of the Russian police."
He also stated that there are 12-14 members of the collective in total, and it's unclear which or how many people the police are searching for.