Rick Ross Details Past as Corrections Officer with Rolling Stone
A topless Rick Ross graces the cover of the latest issue of Rolling Stone magazine. The Maybach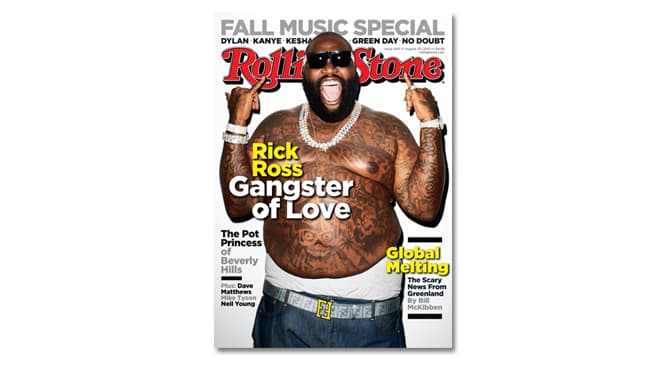 A topless Rick Ross graces the cover of the latest issue of Rolling Stone magazine. The Maybach Music Group head honcho sat down with writer Josh Ells to touch on a number of subjects, including his controversial past as a corrections officer. Speaking on the matter for the first time in an interview, the Teflon Don stated that he became a CO as a way to redeem himself after his best friend was sent to prison for 10 years for trafficking heroin and cocaine.
"This was my best friend, who I ate peanut-butter-and-jelly sandwiches with, and pork and beans with, my buddy, my partner, my number-one dude. Suddenly I'm talking to him over federal phone calls. Hearing the way it was building, I knew I couldn't take nothing for granted," says Ross. "My homey's father was a huge influence on my life, too . . . He was the one who was like, 'Yo, go get a job somewhere, man. Go be a fireman. Or go be a fucking corrections officer. Just go sit down somewhere."
Read other excerpts from the interview on the Rolling Stone website, and the magazine with the full interview hits shelves August 17. A clip of Rozay doing the promotional rounds of his hometown following his release album release God Forgives, I Don't can be found below.