Samsung GALAXY S III
Today Samsung unveiled the South Korean electronics brand's latest entry into the smartphone market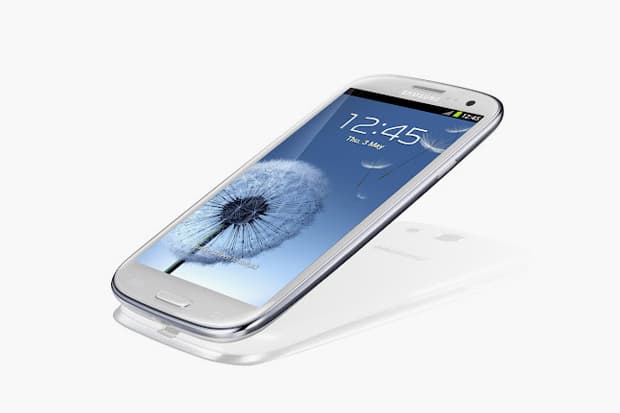 Today Samsung unveiled the South Korean electronics brand's latest entry into the smartphone market and the third generation of the GALAXY S, the GALAXY S III. Powered by Android 4.0 and boasting a 4.8 inch HD Super AMOLED display, the GALAXY S III comes equipped with an 8MP camera and a 1.9MP front camera alongside S Voice software for voice recognition, "Smart Stay" to recognize a user's eyes for specified display maintenance, "Direct Call" and "Smart Alert" options, as well as an expansion of Android Beam for file-sharing and "AllShare Cast" for wireless connectivity to television displays. The Samsung GALAXY S III is set to launch in Europe at the end of May before rolling out to global markets in the months ahead. Availability comes in Pebble Blue and Marble White at launch, with a variety of additional color options expected.
S Voice – The GALAXY S III features 'S Voice,' the advanced natural language user interface, to listen and respond to your words. In addition to allowing information search and basic device-user communication, S Voice presents powerful functions in regards to device control and commands. When your phone alarm goes off but you need a little extra rest, just tell the GALAXY S III "snooze." You can also use S Voice to play your favorite songs, turn the volume up or down, send text messages and emails, organize your schedules, or automatically launch the camera and capture a photo.
Motion Control – In addition to recognizing your face and voice, the GALAXY S III understands your motions to offer maximized usability. If you are messaging someone but decide to call them instead, simply lift your phone to your ear and 'Direct call' will dial their number. With 'Smart alert,' the GALAXY S III will also save you from trouble by catching any missed messages or calls; your phone will vibrate to notify missed statuses when picked up after being idle.
Easy and Instant Sharing – The Samsung GALAXY S III is more than a personal device that can be enjoyed by one user – it wants you to share and experience smartphone benefits with family and friends, regardless of where you are. With the new 'S Beam,' the GALAXY S III expands upon Android™ Beam™, allowing a 1GB movie file to be shared within three minutes and a 10MB music file within two seconds by simply touching another GALAXY S III phone, even without a Wi-Fi or cellular signal. The 'Buddy photo share' function also allows photos to be easily and simultaneously shared with all your friends pictured in an image directly from the camera or the photo gallery.
Enhanced Display – With a 4.8" HD Super AMOLED display, the GALAXY S III offers a large and vivid viewing experience. Samsung Mobile's heritage Super AMOLED display even enhances to HD and 16:9 wider viewing angles. To ensure faster content sharing and connectivity, the GALAXY S III offers Wi-Fi Channel Bonding which doubles the Wi-Fi bandwidth.