Keeping Score: The Danger of Social Media in Sports
It was 1993 when Charles Barkley penned the infamous text for his now iconic Nike commercial where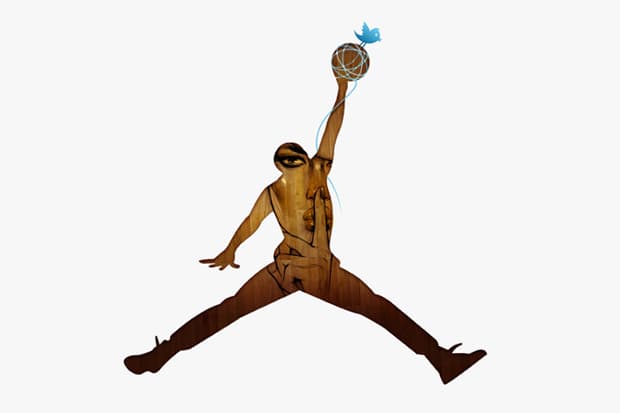 It was 1993 when Charles Barkley penned the infamous text for his now iconic Nike commercial where he proclaimed, "I am not a role model. I'm not paid to be a role model. I'm paid to wreak havoc on the basketball court. Parents should be role models. Just because I dunk a basketball, doesn't mean I should raise your kids." Clear, succinct and thought provoking, the words still hold weight in today's contemporary athletic landscape, but for completely different reasons.
Nearly twenty years ago athletes did as they pleased, only entering the public news scope if an off the court/field dustup was so monumental that the nightly news couldn't afford not to cover it. Today, thanks to the advancement in social media with tools like Facebook and Twitter, athletes have signed up for a 24 hour a day news conference – forgoing filters in exchange for fuel that they add to a nightly stew full of politics, scandal and pop culture oochie wally. Athletes want the ability to make millions while still being able to crack off-kilter and slightly offensive jokes without seeing the number of zeroes in their paycheck affected. Unfortunately, that's not how it works. Athletes may not be role models, but they're certainly digital lightning rods.
Twitter is a medium built around choosing one's word wisely – given only 140 characters to make a group of followers laugh, cry or wax poetic over a group of words that create a brain boogaloo. But as history has shown us, it's done more damage to an athlete's career than it's ever helped them stay "connected" with their fans – surely an excuse when a manager or coach asks a player why they're even dedicating a nanosecond to social media exploits. From Rashard Mendenhall's unfortunate comments about Osama bin Laden which occurred almost exactly a year ago, to former Chiefs running back Larry Johnson who was cut from the team after making inflammatory statements about then coach Todd Haley – Twitter proves that statements made regarding off-color subjects as well as more "relevant" sports-related chatter are always going to lead to more controversy than resolution. Sports are played with emotion – social media shouldn't be treated in the same way. Steelers safety Ryan Clark went so far as to say that "social media is ruining the world."
Athletes of course are not the only ones who commit internet faux-pas like Rucker Park point guard's commit turnovers – as the athletic community is made up of everyone from coaches, to the designers of Fortune 500 companies that supply sportsman with the attire necessary to perform at their greatest potential. This of course came to a head when Senior Nike Footwear Designer Jason Petrie – who is responsible for the creation of LeBron James' signature sneaker – mocked Derrick Rose after his devastating knee injury that occurred during game 1 versus the Philadelphia 76ers, going so far as to suggest that the freakish accident occurred because Rose had signed his endorsement deal with adidas rather than Nike. People would be wise to realize that saying something controversial and immediately playing the whole thing off as a "joke gone wrong" doesn't work when you're representing either a billion dollar franchise or a billion dollar company. Stupid is as stupid does – with 115 characters to spare.
While people make the argument that athletes are just regular people with extraordinary physical gifts, it's naïve for us as watchers and them as doers to think that they're not already targets for scrutiny. Whether it's individuals looking to cash in, or more nefarious folks who see social media as a way to leap frog traditional means of getting to know a person, a players outward willingness to share contains a sense of boyish naivety. A player may not be looking for trouble, but trouble will come looking for that player.
It begs the question: should league commissioners be ultimately monitoring individual Twitter feeds and Facebook fan pages in hopes of snuffing out trouble before it gets them in trouble? It seems strange that men like Roger Goodell and David Stern have no problem fining players for their online exploits, yet they've done little to curb the pervasive problem that leaves a digital black eye as dangerous as sport's current concussion epidemic. If it's their duty to maintain the integrity and image of the league – protecting it by limiting social media before, during and after games – the next logical step is to completely place fan interaction online in the hands of people whose job it is to protect the player first and foremost. It seems if there's a middle man between player thought and fan consumption, the problems that occur will be eliminated while more "positive" details pertaining to the athlete's career can be publicized. If athletes, coaches and owners have their constitutional right stymied when it comes to talking about officials and referees, the issue of freedom of speech has already been questioned and tossed right out of the window.
As much as we as fans want to connect with the athletes we admire on a more "personal" basis, the vast majority would rather see the same guys induce cheer inducing performances on field than cringe worthy moments on the internet. Perhaps that's the purest in me, but I long for the days when I saw my favorite athletes feast on hapless defenders rather than perusing their Twitter feeds and finding out what they literally just ate for dinner. The air of mystery is leaving sports one status update at a time – making performance alone no longer enough to satiate the fanatic in all of us.
Illustration: Sam Rodriguez for HYPEBEAST
Every other Thursday HYPEBEAST's Keeping Score will span the world of sports, ranging from thoughts about the state of the NBA to whether or not the United States National Soccer Team will ever challenge for a World Cup. Handled with words from Senior Editor L. Ruano and North American Staff Writer Alec Banks, both life-long sports enthusiasts and dedicated writers, no sport will go unrepresented.

Alec Banks is a Los-Angeles based writer by way of Chicago which means he doesn't put ketchup on his prose. He currently serves as the North American staff writer for HYPEBEAST and contributes regularly for the likes of Complex, Playboy and Maxim. He was a 2x Quarterfinalist for the prestigious Academy of Arts and Sciences Nicholl Fellowship in screenwriting. You can read more of his work at alecbanks.com or @smart_alec_.