Leica M9-P Edition Hermes
In addition to the X2 and M Monochrom releases, Leica presents a new limited edition: the Leica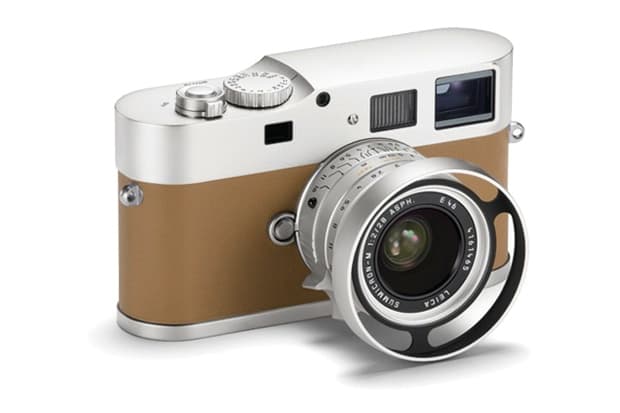 1 of 4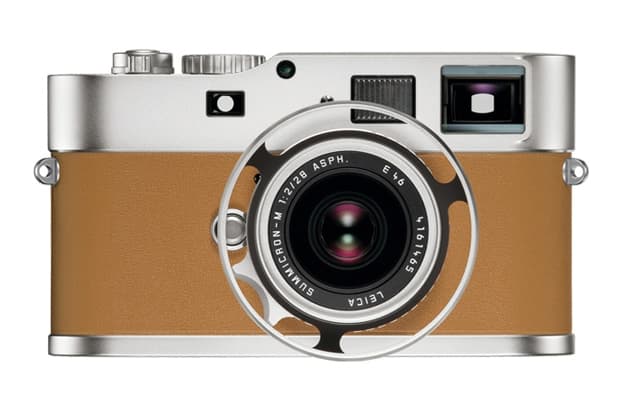 2 of 4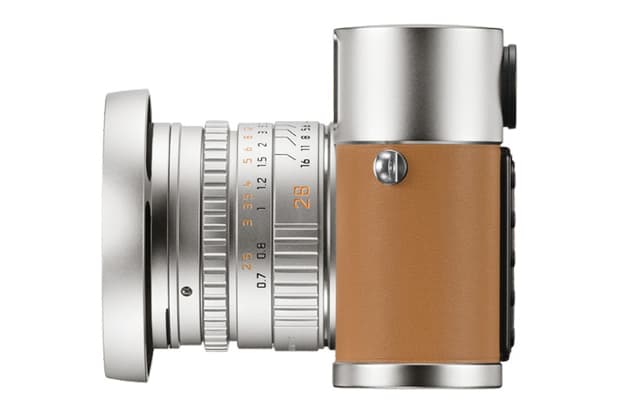 3 of 4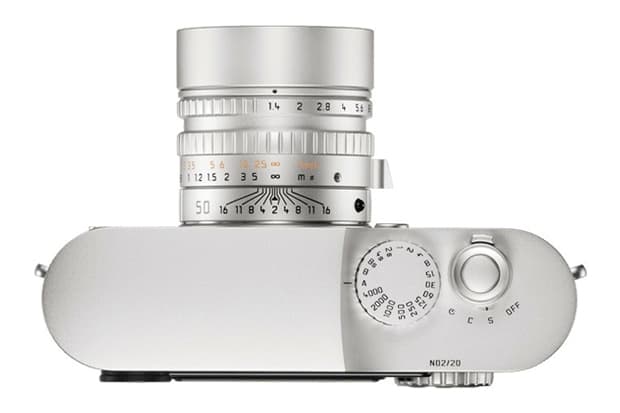 4 of 4
In addition to the X2 and M Monochrom releases, Leica presents a new limited edition: the Leica M9-P "Edition Hermes". Following the highly successful Leica MP "Edition Hermes" (2003) and the Leica M7 "Edition Hermes" (2009), this camera is the third in a line of premium special editions of the Leica M-System to be created in collaboration with the renowned Parisian house. The highlight of the Leica M9-P is the "Veau Swift" calfskin leather in "ocre," supplied by Hermes for the leathering of the silver-chromed version of the Leica M9-P camera. This extremely fine and supple leather is applied not only to the camera body, but is also used for the shoulder strap included in the set. In addition to a dedicated serial number, each camera also bears one of a series of consecutive limited-edition numbers.
The Leica M9-P "Edition Hermes" is offered in two different sets, with either one or three lenses. When compared with their standard versions, the design of all the lenses incorporates numerous differences in their details, ensuring a perfect harmonization of the cameras, their lenses and accessories. The first set is available from June 2012 in a worldwide limited edition of 300. In addition to the camera, the set includes a silver-anodized Leica Summilux-M 50 mm f/1.4 ASPH. Following this will be a very special set available from July 2012. The Leica M9-P "Edition Hermes" – Serie Limitee Jean-Louis Dumas" is a celebration of the friendship and collaboration between Jean-Louis Dumas, the former president of Hermès, who passed away in May 2010, and Leica Camera AG. A strictly limited edition of only 100, the camera in this set is accompanied by three lenses: a Leica Summicron-M 28 mm f/ 2 ASPH., a Leica Noctilux-M 50 mm f/0.95 ASPH. and a Leica APO-Summicron-M 90 mm f/ 2 ASPH., all featuring a silver-anodized finish.
This unique collection of photographic equipment finds a fitting home in a hand-finished Hermes camera bag that is available exclusively as a part of the release. Both options are available exclusively through Leica stores and boutiques.