Keeping Score: The Anatomy of A Perfect Point Guard
The point guard controls the pace, movement and build of an NBA franchise as if a maestro for an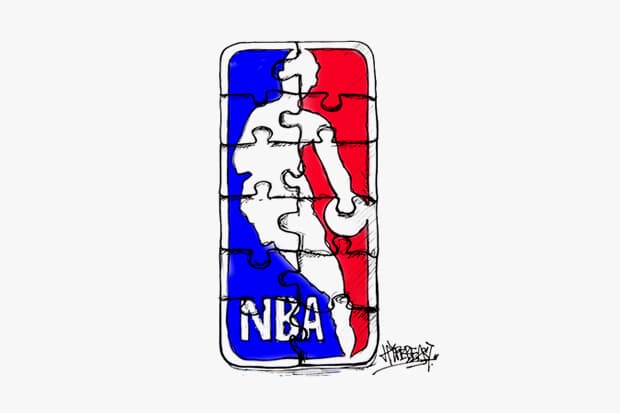 The point guard controls the pace, movement and build of an NBA franchise as if a maestro for an orchestra, signaling blistering crescendos by simply holding up one finger in the air. Today more than ever, floor generals are being treated as centerpieces as opposed to complementary figures. Executives have come to appreciate and understand that championships are suddenly being built from the ground up – using normally the smallest guy on the court as the foundation for a winning tradition that places ornate accessories on ring fingers. Where as the point guard used to be primarily responsible for being a facilitator, today's game demands much more than just filling up one cross-section of the stat sheet. It seems renaissance men have invaded the one spot. But just what exactly would the perfect point guard entail if you could pull physical traits, innate abilities and heart from some of the greatest PG's to ever lace 'em up?
Court Vision – Magic Johnson
There's no denying that Ervin Magic Johnson revolutionized the position. Even his collegiate career was shaped by the desire to excel at a spot usually reserved for those 6 ft. 2 and under, despite his lengthy 6 ft. 9 frame. Forgoing other offers from Indiana and UCLA, ultimately Johnson decided to attend Michigan St. because Jud Heathcote assured him that he could man the point. Over the course of this monumental 17-year career Johnson proved that his ability to see the floor unlike anyone who had played before him is ultimately what led to him retiring with over 10,000 dimes.
Pick and Roll – John Stockton
Stockton to Malone is a combination that rivals that of peanut butter and jelly, sugar and Kool-Aid and Batman and Robin. The way the Utah Jazz ran their simple set was something to truly marvel at. Stockton dared opposing players and coaches to stop something they knew was coming, yet couldn't stop, as if divine intervention let slipped bounce passes get through like Moses was tossing them. It's no wonder that Stockton currently holds the career assist mark at 15,806, more than 4,000 more than number two (Jason Kidd). The pick and roll is undoubtedly at the core of Stockton holding 5 out of the top 6 all-time assist seasons in the NBA. Even in the contemporary NBA landscape, this key set is still responsible for creating mismatches that lead to success at the rim.
Cross-Over – Tim Hardaway
Allen Iverson may have the greatest cross-over in NBA history when he made His Airness dance in his Jordan 12's, but it's Tim Hardaway that took breaking ankles and turned it into an art form. Hardaway's killer crossover, with one dribble to the left through his legs, and back to the right in an instant was truly a blur to try and comprehend – let alone defend.
Rebounding – Oscar Robertson
There's never been a more complete player in the history of the NBA than Oscar Robertson. Totaling a staggering 181 career triple doubles, and averaging one per game during the 1961-62 season, it's hard to debate a stat line of 30.8 points, 12.5 rebounds, and 11.4 assists per game. Many contemporary point guards, namely Rajon Rondo, is applauded for his willingness to hit the glass. There's pitching in – and then there's dominating the boards like The Big O did.
Defense – Gary Payton
Gary Payton didn't get the name "The Glove" because he took to gripping the tiller on cold Seattle nights while wearing Isotoner's. Rather, he was known by the moniker after someone commented that during the 1993 Western Conference Finals Payton was holding Kevin Johnson like "a baseball in a glove." Payton remains the only point guard to ever take home Defensive Player of the Year honors. A fierce competitor with actions that backed his trash talk, Payton can proudly claim that despite losing to the Bulls in the 1996 finals, he held Jordan to career lows in points and under the 30 point mark 5 out of 6 games – where as in the previous three Finals Jordan had eclipsed the 30 point barrier 14 out of 17 times.
Athleticism – Russell Westbrook
Russell Westbrook is part of the new breed of floor leaders who have decided that the position demands shouldering the scoring load. Even with a bona fide superstar manning the wing, his willingness to pitch in is what makes OKC one of the most dangerous teams in the entire league. Where as you point to contemporaries like Chris Paul and Deron Williams for being more "traditional" floor savants, it's Westbrook's freak of nature athleticism that puts him in the conversation as best point guard in the league.
Toughness – Allen Iverson
Toughness? We're talking about toughness. Allen Iverson personified the phrase "playing hard nosed" and holds the distinction of being the shortest and lightest MVP in league history. That same year, Iverson almost single-handedly led his team to the finals, where his running mates included less-than-stellar names like Aaron McKie, Tyrone Hill, George Lynch and Theo Ratliff. Iverson proved through sheer determination that he was durable enough to make a run at the title by himself.
3 Point Shooting – Steve Nash
Coming out of Santa Clara, Steve Nash seemed destined to carry the title of "journeyman" for his NBA tenure. Turns out the feisty Canadian would go on to become only the second point guard to win back to back MVP honors (Magic Johnson). Considered a pure point guard with a bit of Pistol Pete mixed with Bob Cousy, Nash has remained a career 42 percent 3-point shooter and sits tenth overall in total makes (with the top percentage of the bunch).
Clutch – Walt "Clyde" Frazier
In the biggest moment and on the brightest stage of them all, Madison Square Garden, Walt "Clyde" Frazier put up 36 points and 19 assists in Game 7 of the NBA finals against the vaunted Los Angeles Lakers. His performance in the clincher is second to only Bill Russell's effort in Game 7 of the 1962 Finals where the storied big man put up 30 points and grabbed 40 rebounds – and ahead of "Big Game" James Worthy's triple double (36 pts 16 reb 10 Ast) in Game 7 of the 1988 Finals.
Heart – Isiah Thomas
In the backcourt zeitgeist, Isiah Thomas is perhaps the best "pure" point guard of all-time, combining well-rounded stats with a willingness to win at all costs. It's with that desire to get the W that Thomas perhaps had his best performance ever. Playing on practically one leg during Game 6 of the NBA finals versus the Lakers, Thomas scorched them for a 25 point third quarter, although the Pistons would inevitably fall in the game and series.
Competitive Edge – Derrick Rose
Some point to Derrick Rose as a player who doesn't have enough "fun" on the court. "Hell, he doesn't even wear a headband," is what his critics say. The truth remains – there's nothing funny about the way D. Rose plays the game – torching defenders with speed, strength and the gym rat mentality of someone who is looking to just make the roster. His work ethic, paired with his inherent abilities is truly a coach's dream.
Longevity – Jason Kidd
Jason Kidd has managed to make a significant impact in every phase of the game over his illustrious 18-year (and counting) NBA career. This type of longevity has allowed Kidd's game to evolve – adding a three-point shot to his arsenal that no one would have been able to predict he'd possess when he came out of Cal. He's the blueprint for what a Hall of Fame career looks like.
Every Thursday HYPEBEAST's Keeping Score will span the world of sports, ranging from thoughts about the state of the NBA to whether or not the United States National Soccer Team will ever challenge for a World Cup. Handled with words from Senior Editor L. Ruano and North American Staff Writer Alec Banks, both life-long sports enthusiasts and dedicated writers, no sport will go unrepresented.

Alec Banks is a Los-Angeles based writer by way of Chicago which means he doesn't put ketchup on his prose. He currently serves as the North American staff writer for HYPEBEAST and contributes regularly for the likes of Complex, Playboy and Maxim. He was a 2x Quarterfinalist for the prestigious Academy of Arts and Sciences Nicholl Fellowship in screenwriting. You can read more of his work at alecbanks.com or @smart_alec_.