A Conversation with Kevin Poon
Having grown up around a variety of influences and locales, Kevin Poon – co-founder of CLOT and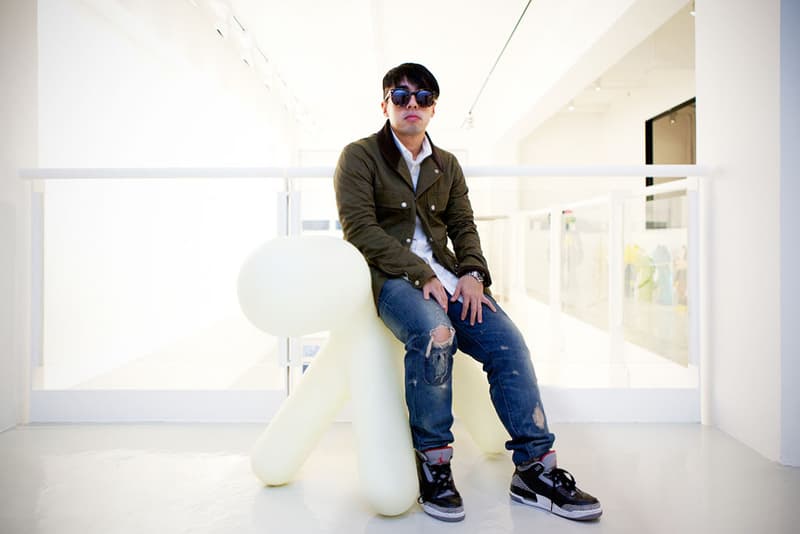 Having grown up around a variety of influences and locales, Kevin Poon – co-founder of CLOT and JUICE – is no stranger to the world of street fashion, retail, and the intermingling of the two. One of the region's most storied and deeply rooted streetwear labels, CLOT has seen no shortage of memorable projects and collaborations through the years; not the least of these being the recently released CLOT Nike Tennis Classic AC TZ (Museum). Poon's lengthy resume spans everything from fashion, branding, design and distribution, all are a testament that longevity and relevance require an acute understanding of both inherent creativity and hard work.
My background… I was born in Hong Kong and first lived in Chicago, Peoria to be exact, then it was Vancouver, Hong Kong, Los Angeles. I've been living in a city most of my life.
Distractions around me… are something inescapable. Every minute I get distracted. I guess it feeds into part of my personality and also maybe it's the environment I live in. Luckily I can multitask.
Western and Asian influences… are something I'm blessed to have. Both influences have shaped me to who I am today, following in the footsteps of many great people prior to our time that have made a difference in the world. I think it's important to be well-traveled and to absorb positive influences readily. To have both is like knowing more than one language and being able to understand more than just one thing. It also gives you the ability to see things from different perspectives.
China… is my home, it's not as complicated as people think it is. People think that China is a gold mine, but you know it's just like any other market – it takes time to build.
The relationship between street and high fashion… is essentially a party involving people from different parts of the spectrum. They intermingle and work off the energies of one another.
Haters… are something I don't know. I think people's natural reaction is to fear or hate someone they don't know and feel threatened by and (on a deeper level) comes from people's insecurities. I think it's better to love. It's way more rewarding for everyone. If only people could understand that everyone chooses to live differently and accept that.
Collaborating… is something I thoroughly enjoy. It's like making friends and it's fun. I think people now are thinking too much about it, just do whatever you think is right.
Building a brand… takes time and is difficult. Many brands come and go and sometimes take the easy route but in the long run it takes a lot of nurturing, thought, intelligence, and a bit of luck to make it happen. I think the most important lesson I learned from doing a brand is that it takes time. Be patient and don't rush it, create a legacy.
My interest in retail and opening stores… are natural extensions of my interests. I like retail, I like shopping, so I know how and where the excitement comes from when you are in a cool store. I hope to continue to do better by innovating, making more interesting concepts.
Growing JUICE… isn't easy, sometimes we wonder if the store's name is a bit too generic. Actually the store's name came from and was inspired by a movie, but it's what feeds us and keeps us going. We love JUICE.
Photography: HYPEBEAST