Nike 2012 Olympic Innovation Summit Recap
For the iconic athletic apparel purveyor Nike, Tuesday dawned a new age in cutting edge design and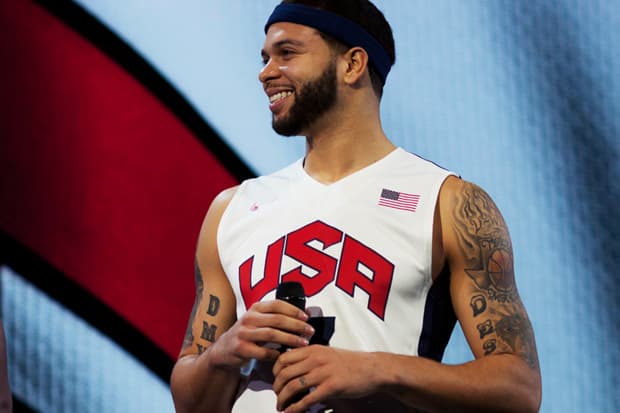 1 of 8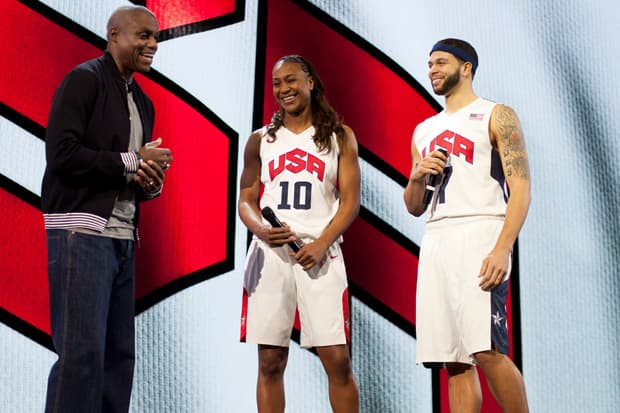 2 of 8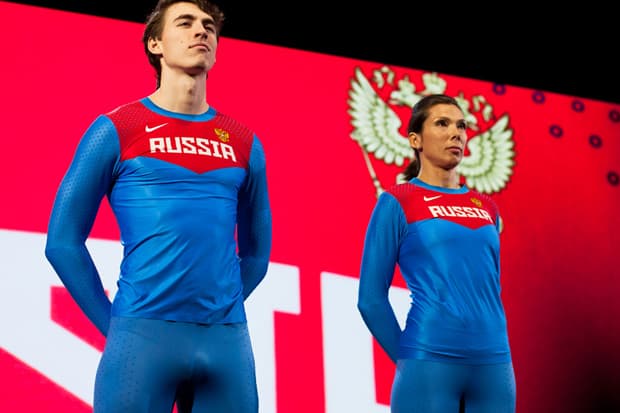 3 of 8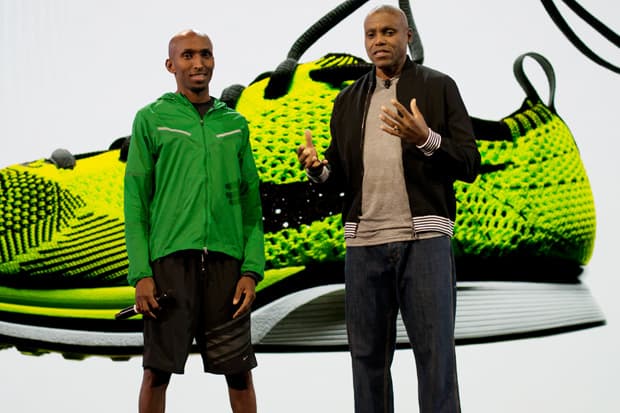 4 of 8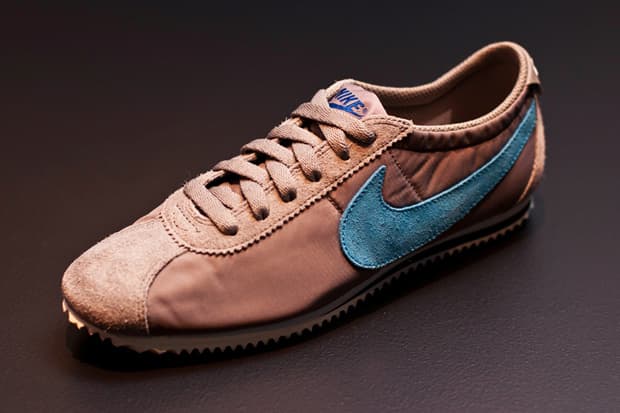 5 of 8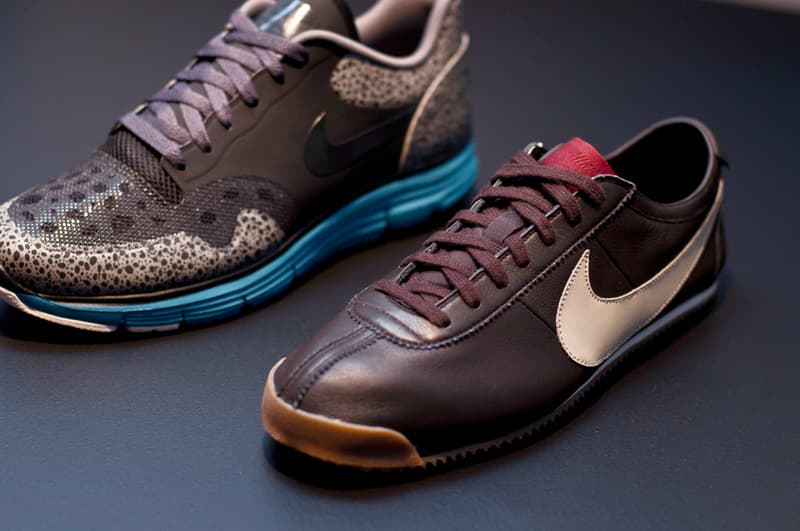 6 of 8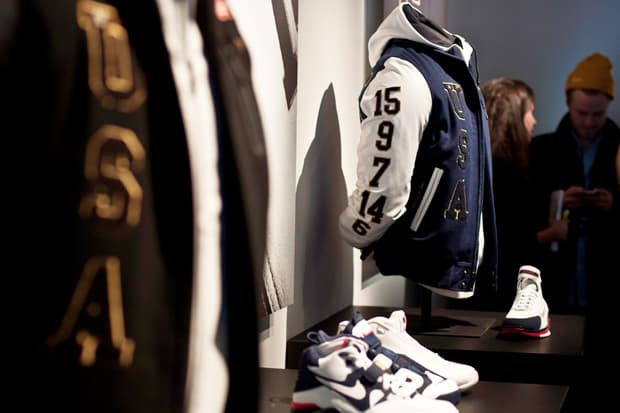 7 of 8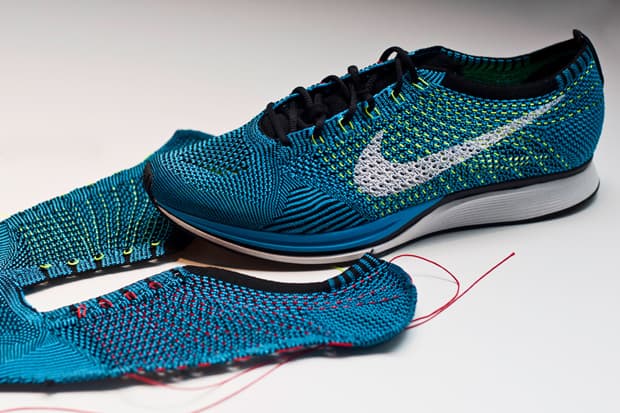 8 of 8
For the iconic athletic apparel purveyor Nike, Tuesday dawned a new age in cutting edge design and technical material production, likely leading to unimaginable levels of human potential. CEO Mark Parker, along with a supporting cast of preeminent Nike athletes and top Creative Directors, hosted what they labeled an "Innovation Summit" at Basketball City in New York, where HYPEBEAST had the esteem privilege to attend.
Coinciding with the 2012 Summer Olympics, this spectacular event showcased the latest in performance technology with a widespread theme of delivering the lightest yet durable products fabricated from sustainable, environmentally conscious materials. The first, and in many eyes the most pivotal set of products revealed to aid our beloved Olympians, included the Nike Pro Turbo Speed-suit and Hyper Elite Basketball Uniform. Designed to optimize aerodynamics, breathability and moisture management, these distinct garbs are lighter than pass generations contributing to faster times meticulously tested in wind tunnels, and heighten stamina levels to withstand forty minutes of intense international hoopage.
The Olympian tailored assortment continued with innovative creations including a multitude of Lunarsole running sneakers, dynamic short and long distance Racers with unique carbon fiber moldings, and a Lunar Hyperdunk with the latest in advanced Flywire technology. As always, Nike's mindful respect for the inhabitants of Earth remained at the forefront of production. From apparel to footwear, each amplified product is constructed with recycled polyester and plastic water bottles, limiting waste while advancing ability. Although many products were devoted to superior athletic performance, Nike also campaigned a range of casualwear celebrating the 20th anniversary of the legendary Dream Team's road to gold in 1992. Featuring an array of celebrated footwear and general apparel adorned in the honored USA colors, the piece that everyone seemed to gravitate towards was a two-toned Destroyer jacket embellished with number patches representing each player from the dominating roster, the scores of each game embroidered at the chest, and two "X's" on the back signifying the 20 years. The hype didn't stop there however, as Nike unveiled the latest advancement from the creative three-headed monster that is HTM: the Flyknit technology.
Utilizing the most innovative patented textile as of yet, the Dream Team in their own right consisting of Hiroshi Fujiwara, Tinker Hatfield, and Mark Parker spotlighted multiple releases expected to hit retail later this year and a capsule collection of limited edition HTM models. Restricted to 100 pairs each and individually numbered, this HTM range features a dynamic material that took four years to develop with several molds leading to this final production. This minimalist design delivering maximum output, is made with flywire, as well as specially-crafted yarns and knits applied in carefully calculated positions, thus contouring to the wearer's foot while staying true to the manufacturer's environmentally sustainable ethos. With a general release for the standard Flyknits slated for July, the HTM collection, which consists of a Racer in the USA colorway and the Trainer+ in two distinct color variations, is currently available now at 21 Mercer. Be on the lookout for a second event recap highlighting day two of the Innovation Summit, as well as additional release information surrounding the various products mentioned.
Photography: Loren Wohl/HYPEBEAST