HYPEBEAST Trade: Bradford Shane Shellhammer - Co-founder/Chief Creative Officer of Fab.com
Fresh off a recent acquisition of German flash sale site Casacanda, design flash sale site Fab.com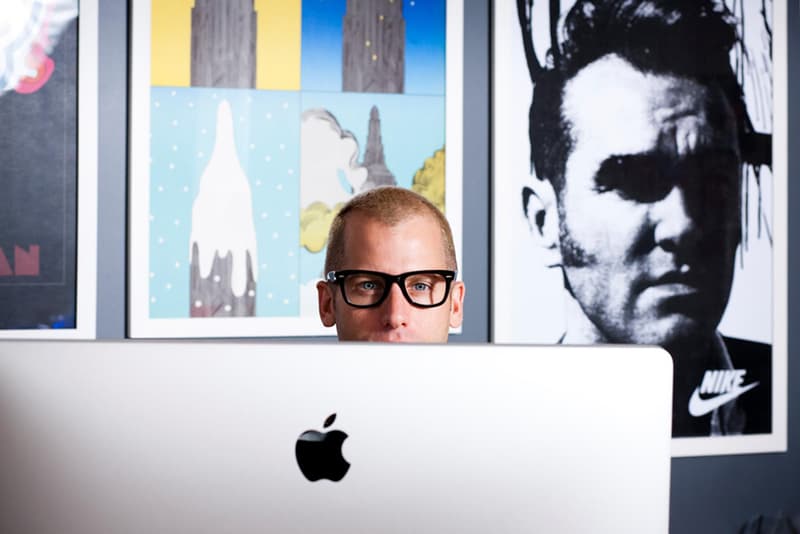 Fresh off a recent acquisition of German flash sale site Casacanda, design flash sale site Fab.com has been carefully adding to its $40 million USD in venture capital to prepare itself for a battle against similar clone sites. Combined with a strong creative backing, Fab.com has established itself as one of the great retail stories of recent times offering great curation and a disruptive way of offering products. We linked with Co-founder and Chief Creative Officer Bradford Shane Shellhammer to gain a better understanding on the realization of the platform, its expansion and the environment in which Fab.com operates within.
What was the catalyst for starting Fab.com?
Jason, my business partner, and I had started another business, Fabulis, and after a year of working together and building a great site we realized we could not get our friends to use it. That led to a series of dinners where we asked the simple question: what are we best at? I am best at connecting with designers and spotting amazing products and he is best at designing online experiences. It was so obvious that this was the dream company either of us could have founded.
What were you doing prior to Fab.com?
Well I worked with Jason on Fabulis but I've done a lot. I founded the blog Queerty and wrote for Sundance Channel and Dwell. Additionally, I worked for both Design Within Reach and Blu Dot, two places where I really fell in love with design.
What do you equate your rapid expansion to? Are you able to share user numbers and sales figures?
There are a few reasons for our rapid growth. First of all, we are showcasing designs and designers that have too often been neglected by mainstream press and retailers. We're finding things people have never seen before and we're presenting it all in a very authentic way, honoring the story of the designer. That, coupled with the inherent social function of our site, makes it easy to share. And when you find something you love, that perfect screen print or sneakers, you want to tell the world. We make it easy to do that. In the U.S. we've seen massive growth, growing to more than 2 million members in just our first 8 months and selling nearly a million products during that time with ever- growing demand. We've added 500,000 members in the US since January 1, 2012 and we just expanded internationally, acquiring Berlin-based Casacanda. Fab.de serves Germany, Austria and Switzerland and already has 250,000 members. That brings Fab's worldwide membership to more than 2.4 million members.
Growing so quickly requires the right team, how have you been able to add the right people and what's a common theme among each member?
They're offbeat. Quirky. Design lovers. They come from different backgrounds. We have the former Creative Director of Kid Robot, the former Head Buyer of the Conran Shop, the former VP of Operations from Etsy, just to name a few. We also have many lawyers who wanted to work in design and a lot of fresh faces from NYU. Regardless of where our team came from one thing is obvious: we are all on a mission to better the world by making design accessible. That energy is alive in all our employees.
What role has social media played in your expansion?
A huge role! Over 1 million people joined via a social social sharing! That's huge!
Office environments have become both a perk for employees as well as tool for motivation and creativity, how would you describe Fab's workplace?
Fab's office looks like my apartment which looks like our site: It's a contained collection of colorful chaos with patterns, materials, art, and people from all over the world.
With what seems to be low barriers to entry, did you have any concerns about entering the "daily deal" landscape?
Not really. We knew we'd be different. We'd be authentic. This way of shopping is a great way to discover. It is perfect for design. Plus, we're not a daily deal site.
What were major concerns or question marks when embarking on Fab.com?
We had none! When we made the decision we knew failure was not an option. We're always forward looking, always solving problems, not weighing ourselves down with doubts. We want to make mistakes. In fact, make mistakes is one of our mottos.
With no previous start-up or CEO experience, how has the learning curve been?
I am the Chief Creative Officer (CCO), Jason is the CEO and he has been a CEO three times before this. So he's skilled. Me, I've always surrounded myself with people. That's the key to management: not letting the juggling of people get in the way of getting shit done. I'm pretty damn good at that and I have a pretty awesome partner. Jason always says he runs Bradford's company. Fab would not exist with just one of us. The left and right brain, the analytical and emotional decision maker, the skilled CEO and loud creative. We're a perfect pair.
How do you pick and choose what products are chosen for sale?
I ask myself and the buyers ask themselves, do I love it? If the answer is yes chances are we'll sell it.
In the beginning slow shipping was an issue among some members, how have you looked to rectify this?
Without a doubt. We invested millions. We hired experts. And we're still figuring it out honestly. This has been a challenge but one we've been transparent about and one we're improving on. I think our members recognize this and have allowed for growing pains. We are committed to disrupting the standard timeline to ship designer goods and furniture. We're confident and focus on it every day.
Has the general public's perception and understanding of industrial design changed over the last few years?
Yes! Because of Fab. HYPEBEAST. TV. Apple. Target. Etc. America is waking up to understanding and appreciating design. That's exciting to watch at the consumer level, the idea of design reaching more people.
There's been a lot of talk about New York's burgeoning start-up scene, how would you describe your surroundings and support versus traditional power houses like silicon valley?
It's funny. We know there's a community of tech companies in Silicon Valley and NYC, yet we're the red sheep (I like red more than black). Maybe it's because we're equal part a design company as we are a tech company but we definitely stick to ourselves. That just means we're focused and I think that focus shows in our early success. We think these scenes are great, but we're really on the outside.