SSCY's Tack Bag is Their Take on a Convertible Backpack-Totebag
New York's SSYC first began their brand through the release of their Bandolier Bag. Upping the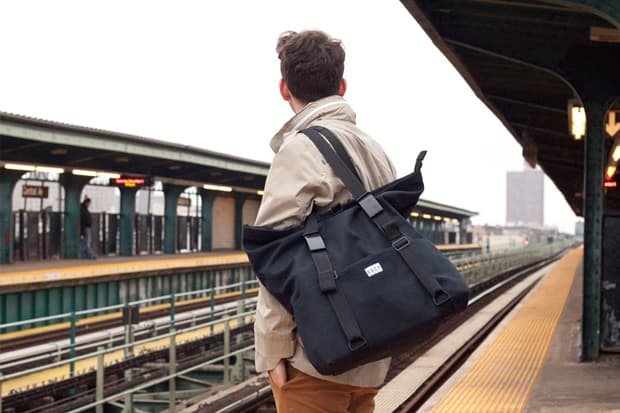 1 of 2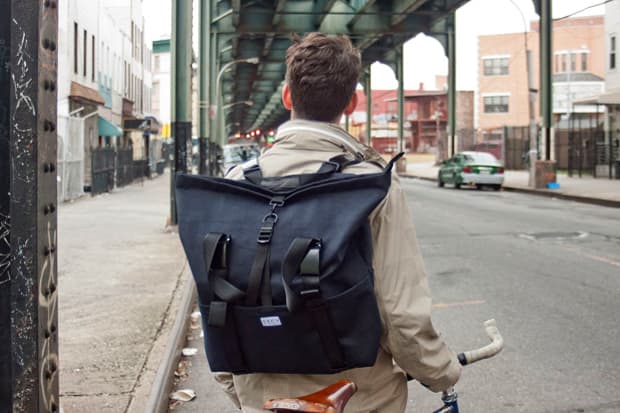 2 of 2
New York's SSYC first began their brand through the release of their Bandolier Bag. Upping the ante, the fledgling technical luggage label unveils its Tack Bag. With biking inspirations at the root of their design, they announce their affinity for each style despite their shortcomings:
"We love tote bags – easy access, no sweaty back, easily removed. We love backpacks – distributes weight, easy to ride with on a bike. But we could never ride a bike with a tote comfortably or safely and we got tired of taking our backpack off every time we needed or bought something, so we combined the two and made the Tack."
With it, the Tack Bag offers several strong features including a water-repellant heavyweight cotton canvas, zippered top, extra-wide shoulder straps and external straps for a skateboard. Designed and produced in Brooklyn, the bag is priced at $180 USD available now for pre-order with a mid-December ship date.