Pushing Progression of a 150-Year-Old Boot Company: Michael Petry of The Frye Company
Frye is the oldest known manufacturer of shoes in the USA, first making its footwear in 1863 and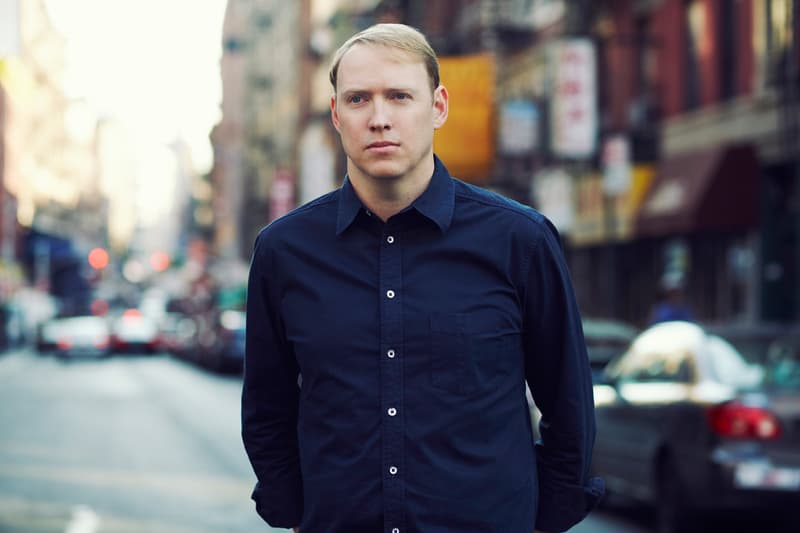 Frye is the oldest known manufacturer of shoes in the USA, first making its footwear in 1863 and since forging a name for itself with well-crafted, timeless designs. As is the case with any heritage brand however, the issue of progression and innovation remains intrinsic to the label's future successes – a topic that Frye's Michael Petry recently sat down to discuss with us, along with his personal inspirations and the timely notion of domestic production.
Can you introduce yourself and your role at Frye?
My name is Michael Petry, creative director of The Frye Company.
What does this encompass?
A lot; we're always very busy.
What were some of the changes you implemented upon coming into the picture in 2007?
I've been here since 2007 — I'm getting old! A lot of the changes I brought about revolved around culture. It was a cultural change in terms of how we design; open forum for everyone to speak his or her mind, pushing creativity.
The question is how do you change a 150-year-old brand without changing its aesthetic. You don't, and make it more about the culture, making the design process more team-oriented. Have an open dialogue about all things design; industrial, fine arts, music, architecture, drawing inspiration from all those places. I've implemented a design vocabulary that can be applied to every product we make, and is consistent with the brand's DNA. That's the biggest change I've implemented.
How would you define the different parts of your footwear career at adidas, Ralph Lauren, Prada and now Frye?
I loved every single one of those jobs, all for different reasons. Working at adidas is a dream job; I traveled the world, making shoes for the best athletes, going to World Cups. It's the job every designer should have. Ralph Lauren was my first taste of fashion. The job gave me the ability to makes every type of shoe there is. They were great to me there.
Prada, huh, well it doesn't get any higher than Prada in terms of fashion. When I started they wanted to incorporate American flavor to Linea Rossa. This new approach brought them even more accolades during my time there. Also the ability to live in Florence didn't suck.
My experience at Frye is the sum of all these parts of my career. It's fashion-based, sneaker-based, casual-based, dress-based. Frye is much more than just boots, which is what most think of Frye. We are handbags, accessories, kids… we are a lifestyle brand. Our products come from six different countries of origin, however despite that fact, we maintain making all of our products with American flavor.
What was your approach to progressing the aesthetic of Frye? How would you define it yourself?
We progress the aesthetic by continuing to source the best materials on earth and introducing new silhouettes six times a year, while ensuring everything looks indigenous to the brand. My approach to progressing the aesthetic of Frye is non-stop work, and absorbing inspiration from every avenue.
In the words of Jim Jaramuch:
"Nothing is original. Steal from anywhere that resonates with inspiration or fuels your imagination. Devour old films, new films, music, books, paintings, photographs, poems, dreams, random conversations, architecture, bridges, street signs, trees, clouds, bodies of water, light and shadows. Select only things to steal from that speak directly to your soul. If you do this, your work (and theft) will be authentic. Authenticity is invaluable; originality is non-existent. And don't bother concealing your thievery – celebrate it if you feel like it. In any case, always remember what Jean-Luc Godard said: 'It's not where you take things from – it's where you take them to.'"
What has been some of the biggest difficulties along the way?
My biggest difficulty is the work-life balance. I've lived a very charmed life… from the countries I've visited, to the products I've made, to the people I've worked with. The balance is a challenge because I am seeking inspiration in all that I do, essentially doing my job never stops.
How do you see domestic production effectively reinvigorating the American economy?
We've been doing it for 150 years, so for us this isn't new. We try to make as much in the U.S. as possible. The biggest advantage is hopping on a plane and standing in one of our factories in two to three hours tops.
What are some of your personal inspirations?
My #1 inspiration is my wife, my daughter and my mastiff. Skateboarding has always been a source of inspiration, since growing up skating in Philadelphia. I'm constantly inspired by cars; my dream car is the 1965 Porsche 356SC Cabriolet. I know enough about art and architecture to get me in trouble. I love Ad Reinhardt, Barnett Newman, Jean Michel Basquiat and Mark Rothko. I take a lot of inspiration from music, I have a huge music library – today I'm listening to Gary Clark Jr. At home I've been listening to Modest Mouse and Nas. My daughter likes Talib Kweli, she's 2, and she gets her groove on.
What can we look forward to seeing from Frye in the immediate future and several seasons out?
Our 150th anniversary collection, dropping Fall '13, which celebrates our enduring style and our dedication to craftsmanship.