A Conversation with Eric Haze
Born and raised in New York during the height of its urban graffiti revolution, Eric Haze is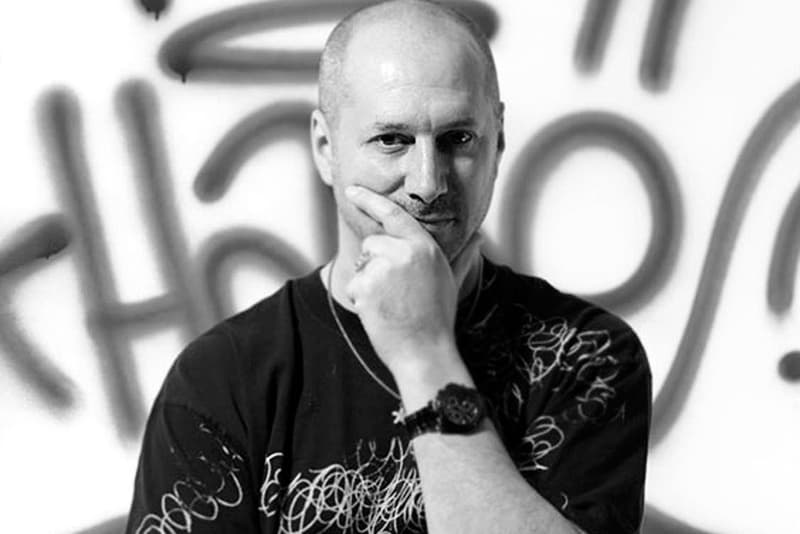 Born and raised in New York during the height of its urban graffiti revolution, Eric Haze is renowned as a pioneer behind various art forms from contemporary street art to fashion design. Tagging under the moniker "SE3" during the 1970s to the current, the Manhattanite built a strong following among New York subcultures allowing him to open his own design studio in 1986. Haze subsequently developed logos as well as album art for rap icons EPMD, Public Enemy, LL Cool J, and the Beastie Boys, becoming a key contributor in defining the graphical look of hip-hop's golden era and communicating its culture to the world. Following the launch of his eponymous clothing line in 1993, which is recognized for helping kick-start the streetwear genre, Haze has also entered the world of product design working with Casio, Heineken, Nike, and Honda on numerous campaigns and novelties. Now 50 years the wiser, the New York native headquartered in Brooklyn has reentered the realm of fine art with his recent exhibit showing at Known Gallery in California. Playing a little word association, Haze sits down with the HYPEBEAST team to converse on a number of topics ranging from his early career, to the difference between street and fine art.
The label of "street artist"… is a widely misconstrued term that will hopefully soon go out of fashion.
My graphic design is… a representation of my core aesthetics.
Graffiti has now… continued to gain major momentum worldwide through yet another generation.
SE3 to me was… not only my graffiti name, but a personal symbol based on the symmetrical mirror image of an E and a 3, with the S being a combined reflection of both characters.
Working with the Beastie Boys… has given me the opportunity to create some of the most significant designs from the early parts of my career.
The difference between street and gallery… is a question of very different contexts and considerations.
My favorite medium to work on… is one that I have never worked on before. The challenge is what does it for me.
Living on both the East and the West Coast… has allowed me to grow deep roots and lasting friendships on both coasts.
Regardless of age… there are always new dreams to be built.