TRAVERSE TOKYO Talks Range Rover Vogue with Hiroshi Fujiwara
TRAVERSE TOKYO recently linked up with Hiroshi Fujiwara to discuss his acquisition of the rare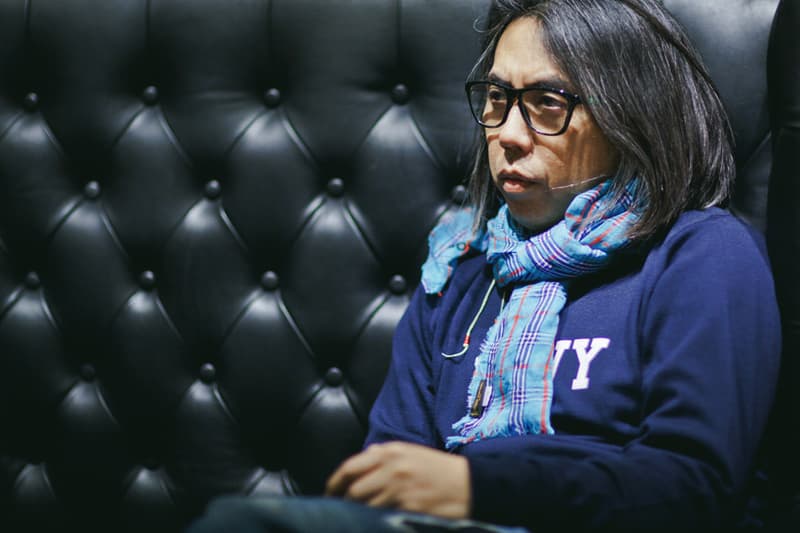 TRAVERSE TOKYO recently linked up with Hiroshi Fujiwara to discuss his acquisition of the rare Range Rover Vogue. Discussing his various tastes and how they apply to his array of clothing ventures as well as the items, tools and technological toys he surrounds himself with, it's wise to note that Fujiwara can differentiate between design principles across multiple mediums. While choice excerpts appear below, the entire interview can be read here.
The cars that you, Hiroshi, have ridden so far, or own, has removed the "three point star," an all black coloring, or I have heard you have done an original D.I.Y., what kind of arrangements have you added to the Range Rover Vogue?
At this stage, nothing, it is in its original form. I have thought of changing at some point in time, but it would just end up the same like before. I kind of think it would be fine if I just made everything black. But this time, I think that it would be good to ride normally and keep it as is for a while, and to maybe customize only a little. And the interior is well made at the normal state, but it is only my car in the world with an official order of a brown interior and black exterior at the company; it would be different if someone had it painted on their own. Originally, with a black exterior, there only was white and burgundy combination leather. I wear denim a lot so I did not want to stain the white, so I wanted a brown interior, but then there was only a champagne gold exterior lineup. But, the company said that they could do a black exterior, so I specially requested it.
When choosing the type of a car, or customizing it, does it link with your creation? For example, are the clothes you create most often black?
They aren't linked. You choose a car once, and when you customize it, it is like that for four to five years, but for clothes, you like black at the time, then half a year later, you like navy. It would be interesting to change your car by feeling and trends. For clothes, I have a longer span compared to other people. I always am wearing a similar outfit (Laughs.) When designing, I do put in different tastes that I like at the time. What I wear tends to not change much. I moved recently, and my friend was organizing my clothes, and it was so many of the same thing. How many gray sweaters did I have?