Interview Magazine: Tyler, the Creator Interview
Love them or hate them, the Odd Future gang doesn't seem to be going anywhere soon. From press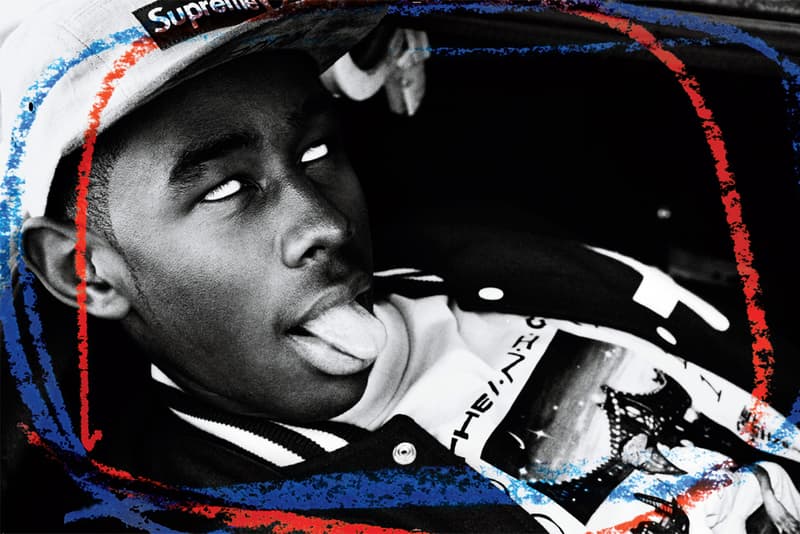 1 of 6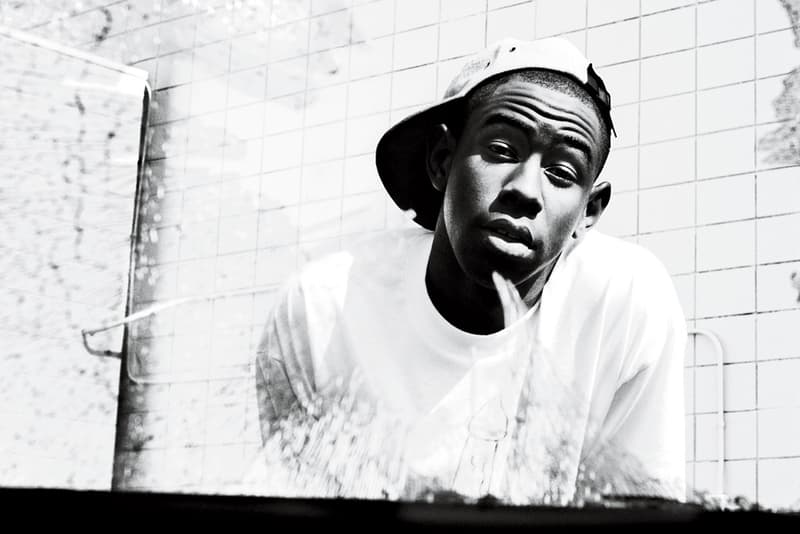 2 of 6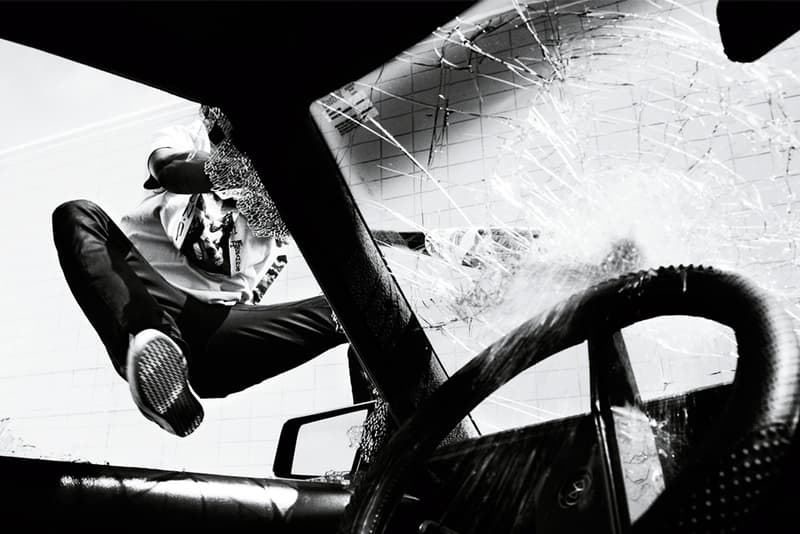 3 of 6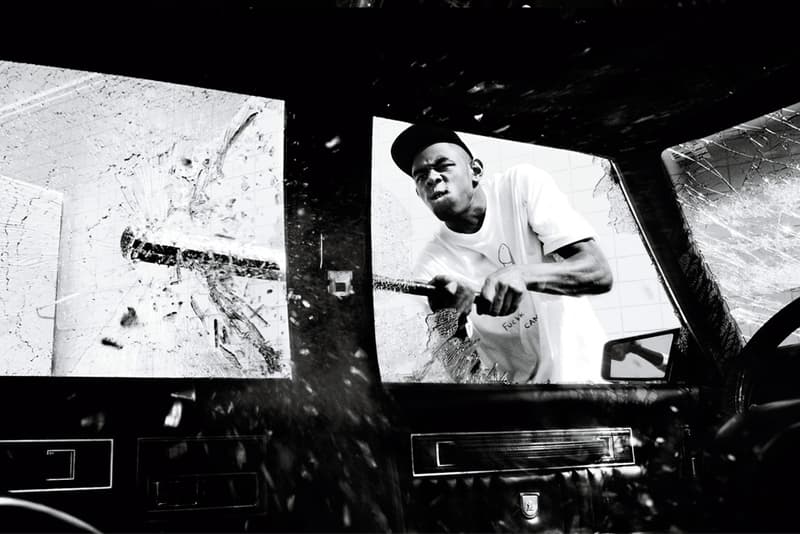 4 of 6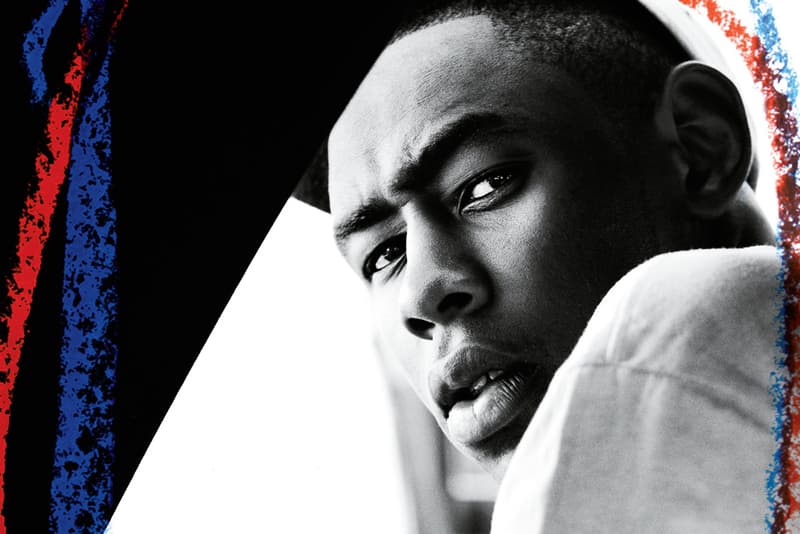 5 of 6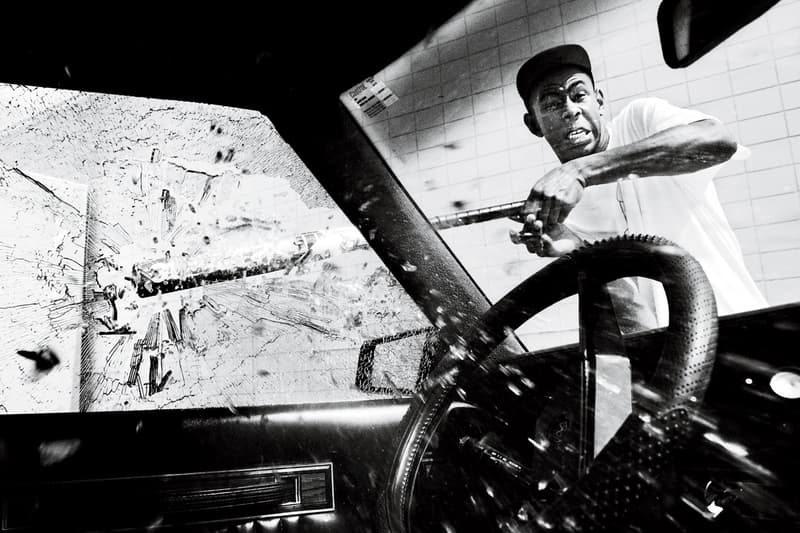 6 of 6
Love them or hate them, the Odd Future gang doesn't seem to be going anywhere soon. From press junkets to European tours, Tyler and his crew have become veritable celebrities – respected by fans and fellow artists alike for their raw, sparsely-produced and at times bizarre forays into the world of hip-hop. New from the late Andy Warhol's gem of a magazine, Interview, comes an (you guessed it) interview with Tyler, the Creator conducted by the oft-maligned rapper Waka Flocka Flame. Some of the highlights of the piece can be found below, but those interested should be sure to check out the whole article over at Interview.
FLAME: All right. So firstly, what do y'all think is so odd about the future?
TYLER: What's odd about the future? I think we're all gonna die pretty soon, and the animals are gonna take over—like ostriches and shit. I think they're gonna take over the world and we're gonna be their slaves.
So would you describe Odd Future as a hip-hop heavy-metal group? Or a punk-rock rap group? How do you describe what you and your crew do?
I don't like either description. I don't like being put in a box. I just make music, you know? When you're put in a box, people have a set mind-state of what your music could sound like before they even look into it. Like, if no one ever heard of me, but I'm hip-hop-metal-rock, then they're already gonna have an expectation of what the music will sound like. Then, when they go in and finally listen to it, it might be different from what they thought, and they could automatically hate it because they already had expectations.
I saw y'all on Jimmy Fallon, and I wanna know something: why do y'all always have lawn gnomes on stage?
Oh, because my album, Goblin, just hit, and in German history, a goblin is the evil cousin of the lawn gnome. So I thought it'd be cool to have lawn gnomes on stage 'cause they look cool but they're the cousins of goblins and leprechauns and shit like that. I just thought it'd be cool to have happy-ass lawn gnomes while I'm on stage lookin' all mean and shit.
In that video y'all directed called "Yonkers," you eat that cockroach, then you vomit it back up, then you're bleeding out your nose, then you're hangin' yourself.
Yeah.
Is there something deeper behind it? What do those images mean?
Well, a lot of people think that stuff is deeper than it really is. Some people just think too much. Like, my manager knows I wanna be a video director, so he was like, "Hey, just write a video, write the treatment for it, and we'll shoot it." So I was like, "All right, fuck it. I'll eat a cockroach, I'll throw up, and then I'll hang myself . . . It's, like, no subliminal messages or secret meanings or anything. I just personally think the shit would look really cool, so I did it. I just like doing shit that I think is cool, and people happen to like it, so I'm pretty, like, fortunate for that. So I'm gonna just continue to be myself and do what I like. Again, people are just so quick to judge shit 'cause they don't understand it. But I understand what I'm doing, and that's all that should matter.