PRO-Keds x Biz Markie 69er Giveaway
As we previously announced, PRO-Keds has teamed up with legendary hip-hop icon Biz Markie to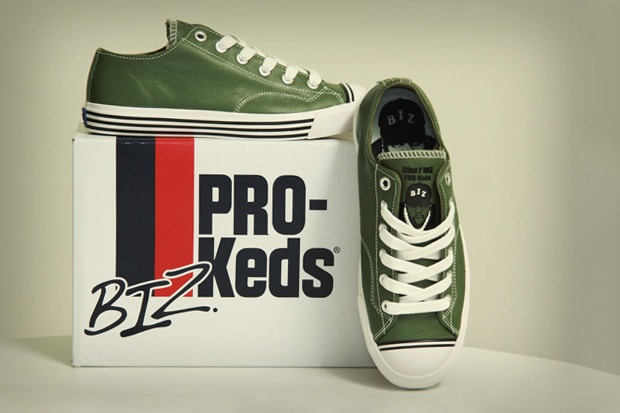 As we previously announced, PRO-Keds has teamed up with legendary hip-hop icon Biz Markie to design a limited edition version of the iconic PRO-Keds 69er sneaker. Complete with a unique PRO-Keds x Biz Markie shoebox and a flash drive that's been pre-loaded with never-before-seen video footage of the artist, the sneaker is sure to be an instant sell-out among Biz Markie fans and sneaker collectors alike.
In an exclusive giveaway, HYPEBEAST has partnered with PRO-Keds and Ustream to give our readers a chance to win a pair of these limited edition PRO-Keds x Biz Markie 69er sneakers. From Wednesday, June 22 through Friday, June 24, Ustream will be hosting a live broadcast everyday from 4:00 p.m. EST-6:00 p.m. EST where contestants must answer specific questions via Facebook for a chance to win.
Instructions:
Step 1: Head over to the HYPEBEAST Facebook page and "Like" it.
Step 2: Now go to the PRO-Keds fan page and "Like" it to watch the Ustream.
Step 3: Click on the Ustream tab to watch the feed.
Step 4: Start answering as many questions as you can. The fan who answers the most questions wins the shoes!