i-D: Interview with Jean Touitou
To celebrate the opening of A.P.C.'s new boutique in Paris (the city's seventh one), i-D sat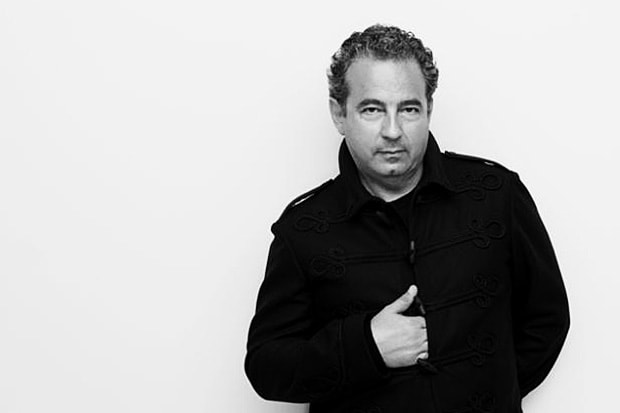 To celebrate the opening of A.P.C.'s new boutique in Paris (the city's seventh one), i-D sat down to talk with the label's founder, Jean Touitou. In the interview, Touitou makes it clear that none of his decisions are based around what's deemed popular or acceptable by the fashion world at any given moment. In fact, A.P.C. was born out of Touitou's desire to design minimalist garments during a time when most brands were obsessed with excess. He also explains that the market never dictates when or where he will open up shop, a decision that has sometimes led to dire consequences (as was the case with the A.P.C. store on All Saints Road in London). A full transcript of the interview can be found below.
Where was the first A.P.C. store and what was it like?
It was Rue Princesse in Paris, across the street from the 'Village Voice' bookshop space, in a courtyard, and was a mix of show-room/store/office/fabric storage.
How do you choose where to open your stores, is it market led or just personal preference?
The market never leads my choice. It will have to do more with the street proportions, the street name, the space's vibes. Of course that "method" could also make wrong moves happen, like in All Saints Road in London a few years ago.
You started A.P.C. in 1987, how was it received in the context of the 80s fashion scene?
The 80s were ugly to me. Now that ugliness has become a visual reference to do nice things, how funny and ironic.
How did people react to understated, minimalist clothing?
Well some (the Italians mostly) thought it was just a trend that would last 6 months. Some hate it. Clearly. I still love minimalism. I even love doing frigid clothes, for very un-frigid people that is.
How do you balance fashion with politics? Does it make life harder?
I don't balance this and that. There are no politics in fashion and what is fashion anyways. It just doesn't exist. Fashion is a thing without culture, politics or morals, it's just a corpus of signs and codes to make idiots look sort of cool. Well if a cool person dresses well too, that doesn't hurt of course. The good news is that it's possible to exist as a human without feeding the fashion beast.
Parisians are well known for their simple, chic dress sense. In your opinion, why do they dress so well?
Probably they have a tendency of not "over killing" an idea and also, I must say there is so much Celine knock-off these days, that's why you feel Parisians look good!
Source: i-D Online