A Conversation with Jun Takahashi
UNDERCOVER founder Jun Takahashi has embodied the definition of design versatility. Playing several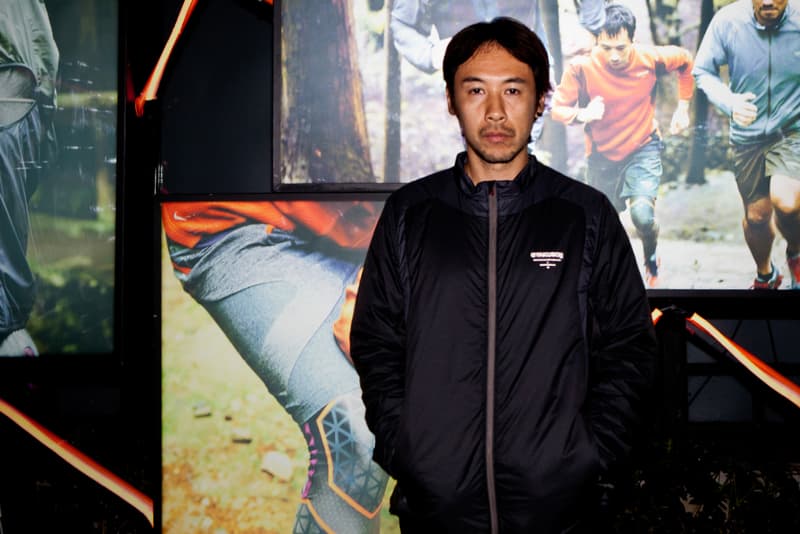 UNDERCOVER founder Jun Takahashi has embodied the definition of design versatility. Playing several different positions in the creative realm, he has shown an outward versatility that has been replicated time after time in menswear, womenswear and more recently, performance running. Enjoying arguably the best season yet of his collaborative partnership with Nike on the GYAKUSOU line, we met with Takahashi upon a recent visit to launch the capsule in Hong Kong. Below are several passages regarding a broad range of ideas and concepts.
Your design inspirations… are focused mostly on a basic design concept. It's something I would like to continue making basic products, while trying to look from an outside perspective.
The underlying differences between designing men's and women's… is that when it comes to menswear, it reflects something I want to wear for myself. But for women it's completely different – there's more of a feeling of freedom in the items and I use my first instincts when it comes to what I make.
When it comes to differentiating sportswear and high-fashion… because I'm a runner myself, I want more functionality in my materials and easy wearability in my running wear. These are elements I incorporated into the Nike GYAKUSOU line – things that might be missing from the general UNDERCOVER line.
When choosing when and how to use technical fabrics and materials… I guess it's a fine balance in the design that includes mixing the right color with the right details and materials.
Running and design… is a relationship that has affected me immensely. I have a very negative personality but I found that when I run I feel more positive, more optimistic. Also, I tend to think too much over things but running helps me with that.
The development of the Nike GYAKUSOU line… first started running I couldn't find anything suitable, but then later on I received an offer from Nike and it became sort of an experiment. From that, I feel it has made running more comfortable.
The Nike GYAKUSOU's aesthetic… involves a diverse collection. There are many items like tights and shorts that can be layered accordingly, but everything depends on locations and their seasons. For example in Tokyo we have four seasons while other places may not, so it really all depends.
I would describe UNDERCOVER as… balance. It's all about balance between fit and color.
The launch of an UNDERCOVER website… has given me a better outlet for the brand. After the quake I wanted to show my work to the Japanese people. The "European runway" image is far from how we handle fashion here in Japan so I figured that, due to the Japanese earthquake, now would be a good time to show my work domestically in a more familiar way.
With the times changing, to stay relevant in the fashion industry… I continue to make products that I like, and it makes me happy to stick to this mentality. I feel happiest that people like my methods of coordination and expression.
My success as a smaller brand relative to huge fast fashion brands focuses on… the most important thing and that you have to believe in oneself. Compared to big businesses, being successful to me is to make things that only I can make and others can't.