HYPEBEAST Weekly Staff Picks - July 18th
Friday means weekly staff picks from us at HYPEBEAST. The last seven days have included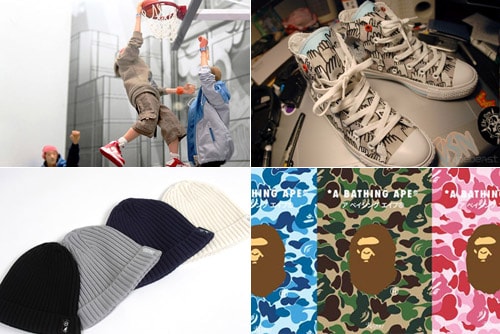 Friday means weekly staff picks from us at HYPEBEAST. The last seven days have included fascinations with the Coolrain x Nike 1/6 figures, Jeff Hamada's latest project with Converse on a 1Hundred Chuck Taylor, a book covering Bape's 15 year history and finally some plain ass beanie between Kangol and fragment design.

Kevin – Coolrain x Nike Dunk Be True
Being a fan of SWAT and 1/6 figures, I was pretty excited when I saw these. I always love the many small and intricate details that go into hand crafted figures. Couple this with the Nike Be True concept and this offers something that is truly collectible.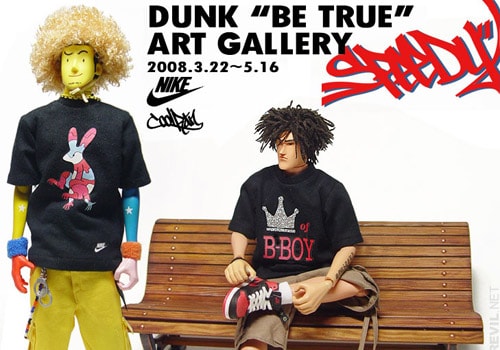 Jason – Jeff Hamada x Converse 1Hundred Chuck Taylor
Once again Jeff Hamada delivers with the goods as he offers his interpretation of Converse's 1Hundred theme. When he first mentioned his involvement I was pretty excited and needless to say the concept turned out quite well. The use of hands was a good look and relevant to various natural disasters occurring around the world. The different skin tones also created a more authentic setting and brings forth the notion that regardless of ethnicity and nationality, anybody can help out. The end product is a clean conceptual design which I definitely stand behind.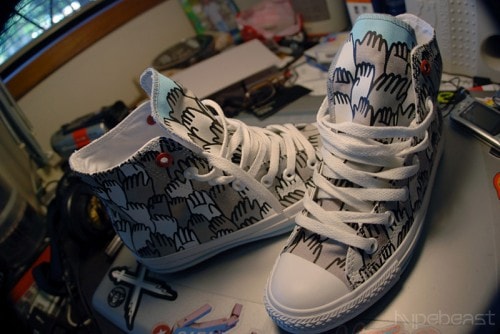 Jefford – A Bathing Ape Chronicles 15 Year History Book
This week my pick is the A Bathing Ape Chronicles 15 Year History Book. A Bathing Ape is one of my all time favorite brands, so I'm definitely excited for a Bape history book. Being able to flip through 368-pages showcasing Bape's 15 year history and products is better then looking through endless pages of Google images. November will be marked on my calendar for the release of this book.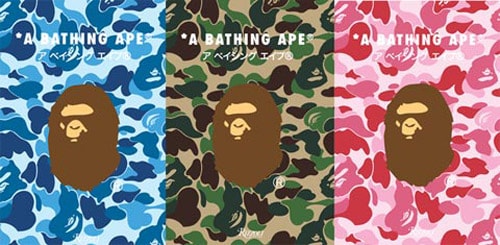 Eugene – fragment design x Kangol Organic Cotton Pull-On
I wear beanies regardless of the weather, not sure why. Sometimes I nerd out hard and stick a pen up in there cause I'm a loser like that. Just seems like a beanie looks proper regardless of how long/short/ugly my hair is. In reality, the co-branding does nothing for me however of everything that popped up this week, this was definitely the most enticing. Actually I lied, I need to show that fragment bolt off :/.